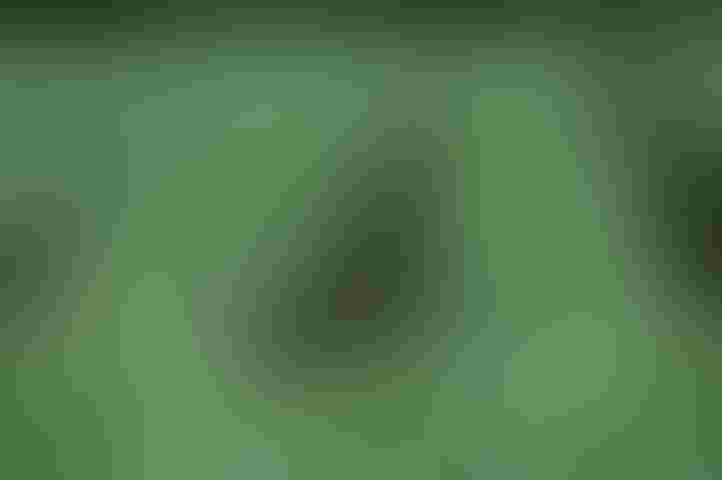 How are your crops faring this year. What are your early hopes for yields? We're asking growers about what's really happening in their fields. Click the Feedback From The Field reporting form and give us your first-hand account on conditions and yields.
Use the interactive map below that's updated frequently to see all this year's reports just by clicking the flagged locations. Click the box in the upper left-land corner of the map to bring up an index of what the different colors of the markers signify and to toggle the week's reports on and off.
After a cold, wet start to the growing season, some heat and dry weather wasn't the worst forecast for corn and soybeans last week. But with little rain in the heart of the Midwest, some fields are fading from already variable levels according to growers posting Feedback From The Field last week.
Soybeans appeared under the most stress, with the average rating from growers slipping a little and remaining below average. But the drop was far from uniform. The percent of growers rating beans good or excellent actually increased, while the other end of the spectrum, poor and very poor, also was higher.
"60 acres of late planted beans got flooded out twice since June 15 planting," said a producer between Madison and LaCrosse in Wisconsin. "So those beans are way behind now -- If they come back from the flash floods"
Another grower in northwest Indiana noted wide variation in both size and condition. "Crops were improving rapidly during the warm and moist phase which was brief," was the report. "Unfortunately, have gone into hot and dry. We will see how much more this crop can handle."
Corn is looking a little better than soybeans according to these reports, with the overall rating staying above average and improving a little. The percentage of the crop rated good/excellent rose with the poor/very poor dropping slightly too.
But ratings for both corn and soybeans are lower than seen in USDA's weekly condition updates. Late planting makes yield potential even harder to judge
A northern Illinois farmer who was late with 70% of the crop was in that boat. "Corn planted in June with perfect weather will make 140 to 160 bushel per acre," was the estimate. "This is 25% below normal."
Growers continue to report much higher than normal levels of prevent plant acreage as they certify seedings with the Farm Service Agency. USDA reports the first data on PP Aug. 12, but even that hasn't been easy
"It hasn't dried enough on prevent plant acres to spray for weed burn down," said a farmer near the hard-hit Platte River in Nebraska. "So cover crop is still not in and received another 1.8" rain this week."
Even good areas aren't home yet.
"Corn has already pollinated and looks great," was the report from east of Nashville. "Soybean are looking good, but needing water."
Follow along with the season by clicking these links:
Feedback from the Field - July 8, 2019 - Crops improve but development lags on late planting
Feedback From The Field - July 1, 2019 - Crops improve but development lags on late planting
Feedback From The Field - June 24, 2019 - Planting woes aren't only worry for growers
Feedback From The Field - June 17, 2019 - Acres lost to corn prevent plant mount
Feedback from the Field - June 10, 2019 - Judgement time: Take prevent plant or keep going?
Feedback from the Field - June 3, 2019 - Corn planting deadlines pass as farmers ponder what to do
Feedback from the Field - May 28, 2019 - Growers make progress, but at what cost?
Feedback from the Field - May 20, 2019 - Warm, dry week gets growers in the field as crucial benchmarks arrive
Feedback from the Field - May 13, 2019 - Wet is the word for 2019.
Feedback From the Field - May 6, 2019 - Some farmers in western areas make progress but overall planting remains slow.
Feedback From the Field - April 29, 2019 - Farmers in eastern Corn Belt and upper Midwest face delays.
Feedback From the Field - April 22, 2019 - A few wheels turned but most of the Corn Belt is too wet.
Subscribe to receive top agriculture news
Be informed daily with these free e-newsletters
You May Also Like
---