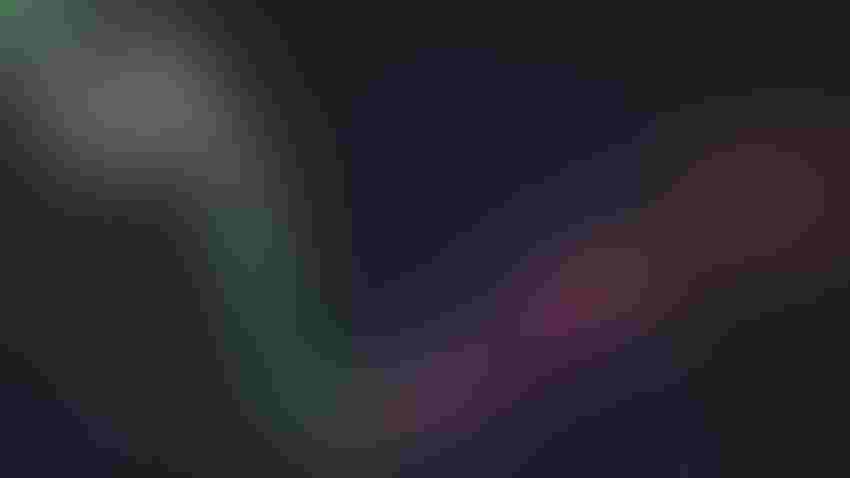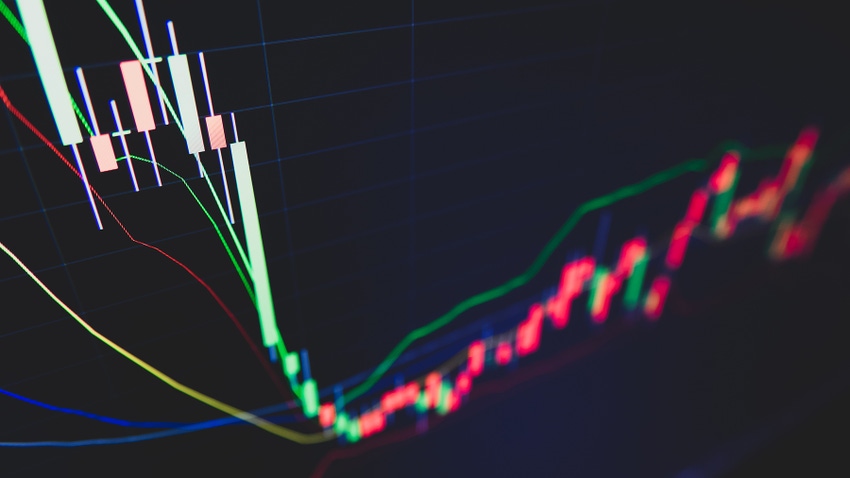 At a Glance
Grains mixed but mostly lower in a shaky Friday session

Get a firsthand look at Brazilian production from Matthew Kruse

Plus: catch up on the latest fertilizer price trends
Grain prices were mixed but mostly lower, following a wide-ranging span of losses that affected stock prices, energy futures and other commodities on Friday. Corn prices bucked the overall trend after trending 0.25% higher. Soybeans eased slightly, and wheat losses were variable, ranging between 0.5% and 1% today. Traders are increasingly setting their sights on the next World Agricultural Supply and Demand Estimates (WASDE) report from USDA, which the agency will release next Wednesday morning.
Very little rain or snow is expected across the Midwest and Plains between Saturday and Tuesday, with the exception of Minnesota, Wisconsin and northern Iowa, per the latest 72-hour cumulative precipitation map from NOAA. The agency's new 8-to-14-day outlook predicts widespread seasonally wet weather across the central U.S. between February 10 and February 16, with seasonally warm conditions probable for the eastern half of the United States during that time.
On Wall St., the Dow slid 149 points lower in afternoon trading to 33,904 after another strong jobs report worried some investors that the Federal Reserve will maintain its aggressive interest rate policy. Energy futures slumped significantly lower, with crude oil down more than 3% this afternoon to $73 per barrel on general demand concerns. Diesel dropped nearly 4%, while gasoline tumbled 5.5% lower. The U.S. Dollar firmed considerably.
On Thursday, commodity funds were net buyers of soybeans (+6,000), soymeal (+3,500), soyoil (+1,000) and CBOT wheat (+500) contracts but were net sellers of corn (-4,500).
Corn prices erased overnight losses and managed to stay barely in the green by the close, thanks to some light net technical selling on Friday. March futures added 1.75 cents to $6.77, while May futures picked up 1.25 cents to $6.75.
Corn basis bids were mostly steady across the central U.S. on Friday but did slide 3 cents lower at an Ohio elevator today.
Prior to the next USDA WASDE report, which will be released on February 8, analysts expect the agency to show corn ending stocks at 1.266 billion bushels, which would be up from January's tally of 1.242 billion bushels, if realized. Individual trade guesses ranged between 1.200 billion and 1.355 billion bushels.
"While some nitrogen prices are trending lower, farmers should not expect 2023 to be as profitable as last year," argues Farm Futures grain market analyst Jacqueline Holland, who mapped out 2023 crop budgets in her latest column – click here to learn more.
South Korea purchased just under 5.0 million bushels of animal feed corn from optional origins in an international tender that closed earlier today. Almost half of the grain was expected to be sourced from South America and is for arrival by April 20.
Fertilizer prices are always on the move – are you up to date on the latest trends? No worries if not because Farm Futures grain market analyst Jacqueline Holland has been on top of the numbers. Click here to learn more about her latest findings.
Preliminary volume estimates were for 239,216 contracts, trending moderately below Thursday's final count of 301,033.
Soybean prices tested modest gains at times on Friday but ultimately settled slightly lower following a choppy session today. March futures dropped 2.25 cents to $15.32, with May futures down 1.25 cents to $15.2650.
The rest of the soy complex was mixed. Soymeal futures firmed 1% higher, while soyoil contracts tumbled more than 1.75% lower.
Soybean basis bids remained steady across most Midwestern locations on Friday but did trend 6 cents higher at an Illinois river terminal today.
Private exporters announced to USDA the sale of 4.9 million bushels of soybeans for delivery to unknown destinations during the 2023/24 marketing year, which begins September 1.
Ahead of the next WASDE report from USDA, analysts expect the agency to show soybean ending stocks to increase slightly, from January's tally of 210 million bushels up to 211 million bushels. Individual trade guesses ranged between 176 million and 230 million bushels.
Reuters is reporting that Brazilian farmers are paying 10% more in fungicide costs this season to battle soy rust due to rainy summer weather. "Rain favors fungal reproduction and we are noticing a need for increased fungicide applications," according to Matheus Pereira, director of the consultancy Patria AgroNegocios. Brazil is still anticipating a record-breaking soybean production this season for now, however.
Meantime, Matthew Kruse, president of Commstock Investments, made a recent trip to Brazil and paints an interesting picture of just how massive the scale of farming can be there. "One property we visited had 40 combines running simultaneously, split evenly at four separate corners of the farm with the corresponding tractor, planter, sprayer, and fertilizer spreader following closely behind," he says. "There were dozens of trucks hauling grain to town, requiring strong logistical management. The cafeteria said they prepared 500 meals a day." Click here for more of Kruse's observations.
Preliminary volume estimates were for 184,798 contracts, shifting slightly below Thursday's final count of 191,360.
Wheat prices succumbed to a round of technical selling on Friday that led to cuts that mostly ranged between 0.5% and 1%. March Chicago SRW futures faded 4 cents lower to $7.57, March Kansas City HRW futures fell 8.75 cents to $8.72, and March MGEX spring wheat futures dropped 7.5 cents to $9.1725.
Ahead of next Wednesday's WASDE report from USDA, analysts think the agency will show ending wheat stocks at 576 million bushels. That would be slightly ahead of January's total of 567 million bushels, if realized. Individual trade guesses ranged between 557 million and 612 million bushels.
Russian consultancy IKAR trimmed its estimates for the country's 2023 wheat harvest by 3.4% to 3.086 billion bushels, due to some unfavorable weather so far. Russia is the world's top wheat exporter.
Taiwan issued an international tender to purchase 1.8 million bushels of grade 1 milling wheat from the United States that closes on February 9. The grain is for shipment between late March and mid-April.
Preliminary volume estimates were for 132,210 CBOT contracts, which was 19% higher than Thursday's final count of 111,478.
Settlement Prices for Key Commodities 

Corn                     $/bushel

Soymeal                $/ton

Soyoil                    cents/lb

Wheat                    $/bushel

Live Cattle             cents/lb

Feeder Cattle         cents/lb

Lean Hogs             cents/lb

*Energy prices may not represent final settlements

Unleaded Gasoline   $/gallon

Gold                      $/ounce
About the Author(s)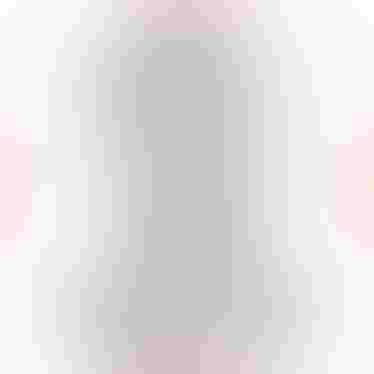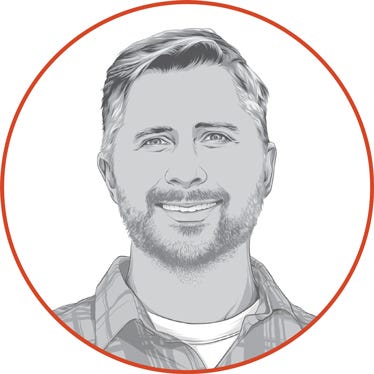 Senior editor, Farm Futures
Senior Editor Ben Potter brings more than 14 years of professional agricultural communications and journalism experience to Farm Futures. He began working in the industry in the highly specific world of southern row crop production. Since that time, he has expanded his knowledge to cover a broad range of topics relevant to agriculture, including agronomy, machinery, technology, business, marketing, politics and weather. He has won several writing awards from the American Agricultural Editors Association, most recently on two features about drones and farmers who operate distilleries as a side business. Ben is a graduate of the University of Missouri School of Journalism.
Subscribe to receive top agriculture news
Be informed daily with these free e-newsletters
You May Also Like
---