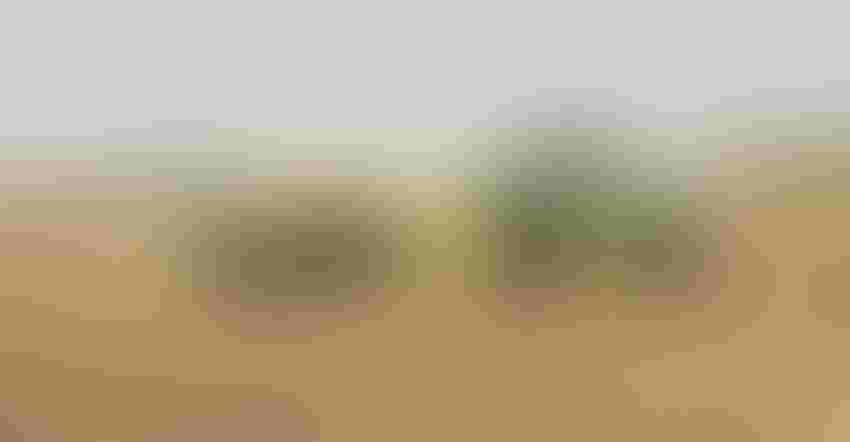 What's happening in your fields? Click the Feedback From The Field reporting form and give us your first-hand account. Use the interactive map below to see all this year's reports just by clicking the flagged locations. Click the box in the upper left-land corner of the map to bring up an index of what the different colors of the markers signify and to toggle the week's reports on and off.
Nearly a week of warmer and drier weather in many areas helped growers get into the field. But corn planting progress reported this afternoon by USDA should fall far short of the 85% benchmark traders view as normal. That leaves many producers with a crucial choice: Keep planting corn past dates when crop insurance protection begins to drop, take prevent plant and call it a year, or switch fields to soybeans.
Farmers reporting Feedback From The Field last week are opting for all three choices, amid uncertainty over whether prevent plant corn acres will qualify for assistance to compensate them for the impact of tariffs.
Overall, growers noted progress, and some said they were done with corn and moving on to soybeans. But many are still far short of normal, with tractors in wet areas still parked in the shed.
The lowest Week 20 corn planting progress dating back to 1980 is the 61% recorded in 1996. Just 30% was in last week and it's unlikely USDA will be very much higher than 50% today. If the figure is less than 65% production potential could be off 900 million bushels due to lower yield potential and acreage, and increased abandonment. That doesn't assure a smaller crop, but it puts 2019 behind the 8-ball headed into summer. Soybean planting progress could come in around 17% according to Feedback indications.
Fields in eastern and northern parts of the Midwest appear to be lagging behind the most.
A farmer in southwest Minnesota with nothing planted got two more inches of rain Friday night. "The few that have mudded corn in are now worried with the wet and cold conditions," said the report.
A producer in east central Illinois was 10% done with corn, but said Sunday he doesn't expect to be back in the field soon: "Need 10 days to dry out to start planting,"
Growers who made good progress last week did it quickly – they had three days at best. While they don't expect their neighbors to get anything done soon, the reports were not uniformly negative. Planting has been slow in Michigan, typically one of the last states to be done. But a farmer there was done with corn, with all of it put in last week. "Cool but dry this week" was the post.  "Fields a little wet in spots but overall not bad."
Follow along with the season by clicking these links:
Feedback from the Field - May 13, 2019 - Wet is the word for 2019.
Feedback From the Field - May 6, 2019 - Some farmers in western areas make progress but overall planting remains slow.
Feedback From the Field - April 29, 2019 - Farmers in eastern Corn Belt and upper Midwest face delays.
Feedback From the Field - April 22, 2019 - A few wheels turned but most of the Corn Belt is too wet.
Subscribe to receive top agriculture news
Be informed daily with these free e-newsletters
You May Also Like
---