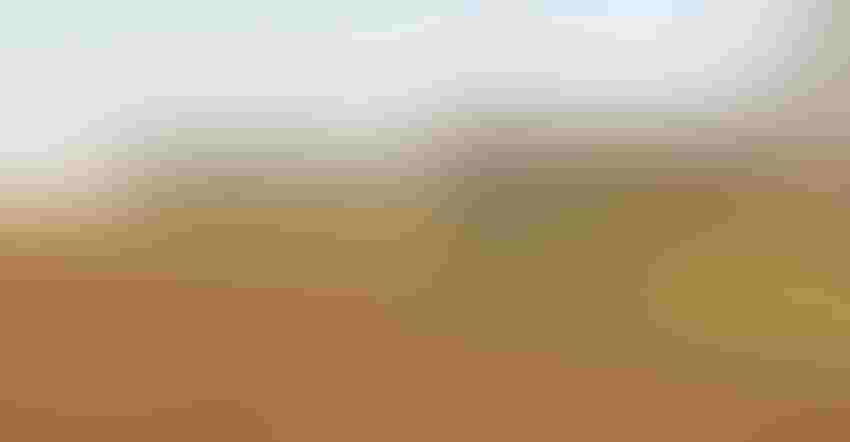 Koele/iStock/Getty Images Plus
What are you doing with your unplanted corn acres this year after crop insurance deadlines passed?  We're asking growers about their decisions to plant corn, switch to soybeans or take prevent plant. Click the Feedback From The Field reporting form and give us your first-hand account on this decision, along with how your crops are faring.
Use the interactive map below that's updated frequently to see all this year's reports just by clicking the flagged locations. Click the box in the upper left-land corner of the map to bring up an index of what the different colors of the markers signify and to toggle the week's reports on and off.
Most farmers love to keep planting corn in the spring if the weather's good. But with summer beginning weather's been anything but cooperative. Some growers are determined to finish while others switch to soybeans or just threw in the towel and took prevent plant as deadlines passed for full crop insurance coverage.
"The rains just will not let up," said a producer from northwest Ohio who opted for prevent plant on 70% of the farm's corn. "It is going to have to quit very soon or we will be forced to take prevent plant on our soybean acres as well."
Another producer from west central Wisconsin is taking prevent plant on all 3,000 acres of corn and 1,000 soybeans – final planting for that crop is today in his part of the state. "Just as it starts to dry out we get more rain," was the post. "No sense of wearing out the equipment."
In a normal year, 95% of the corn crop is planted by today. The figure USDA puts out this afternoon should be another record low, surpassing levels seen in other wet years. The last week did see less rain in many areas. Based on reports on Feedback, this week's planting progress could increase from 67% to 81%. Soybean seedings could hit 48%, up from 39% last week, which would also remain a record slow pace. Normally farmers plant around 89% of their soybeans by this week.
Though emergence is slow this year, USDA plans to release its first condition report for corn this afternoon. On average, around 69% of the crop is rated good or excellent by now. The lowest first rating of the season came in 2002, when only 43% of the crop was good to excellent. Based on our Feedback survey, this year's reading should be well below that, perhaps 35% or less.
Predicting early ratings is difficult – last week's very strong ratings for spring wheat prove that. Crop raters don't judge fields that haven't emerged, and there are a lot of those around this year.
And crops aren't a mess everywhere. A producer from Kentucky rated fields in good shape. "Everything up and planted, just have wheat to combine and then double crop beans," was the verdict. "Most crops really look good."
Official USDA estimates of production and acreage won't start for a while. The agency updates plantings June 28 and releases results of its first farmer yield survey in August. Still, traders expect the government to take the fairly unusual step of lowering its "trend" yield estimates in Tuesday's monthly production, supply and demand update. Planting delays could knock 8 bushels per acre off the corn estimate, with soybeans already off 2 bpa.
Prevent plant acres won't be known until after the July 15 FSA reporting deadline. But based on initial results from our Feedback survey begun last week, the impact on corn acreage could be substantial, perhaps topping 10 million.
Still, some growers are still soldiering on. "We are about 20 days later finishing up corn than we like to be, but in our neck of the woods, I'd rather fight moisture than drought any day!" said a producer from northwest Kansas.
Follow along with the season by clicking these links:
Feedback from the Field - June 3, 2019 - Corn planting deadlines pass as farmers ponder what to do
Feedback from the Field - May 28, 2019 - Growers make progress, but at what cost?
Feedback from the Field - May 20, 2019 - Warm, dry week gets growers in the field as crucial benchmarks arrive
Feedback from the Field - May 13, 2019 - Wet is the word for 2019.
Feedback From the Field - May 6, 2019 - Some farmers in western areas make progress but overall planting remains slow.
Feedback From the Field - April 29, 2019 - Farmers in eastern Corn Belt and upper Midwest face delays.
Feedback From the Field - April 22, 2019 - A few wheels turned but most of the Corn Belt is too wet.
Subscribe to receive top agriculture news
Be informed daily with these free e-newsletters
You May Also Like
---