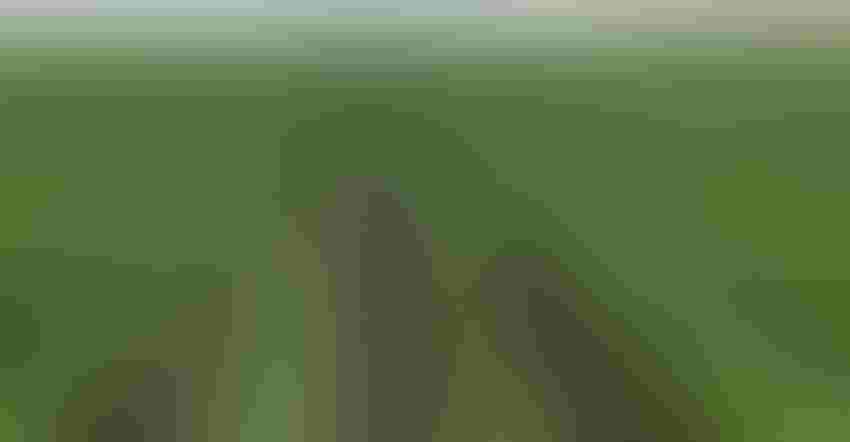 Allexxandar/iStock/GettyImages
How many acres of corn and soybeans did you plant this spring? How many wound up taking prevent plant coverage? We're asking growers about what really happened in their fields this year. Click the Feedback From The Field reporting form and give us your first-hand account on this decision along with how your crops are faring.
Use the interactive map below that's updated frequently to see all this year's reports just by clicking the flagged locations. Click the box in the upper left-land corner of the map to bring up an index of what the different colors of the markers signify and to toggle the week's reports on and off.
USDA updates its forecast of production, supply and demand on July 11. But the agency's estimates for the corn and soybean crops will be mere statistical guesses. The real story of the 2019 growing season may take months to emerge.
Both yields and acreage are big question marks this year, according to farmers posting Feedback From The Field. Growers continue rating crops behind those from USDA Crop Progress report participants. And their reports of prevent plant suggest USDA's June 28 acreage estimates for corn, and perhaps soybeans, may be too optimistic.
The extent of problems this year began in some areas last fall, then intensified in the wake of the "bomb cyclone" in March. Several growers filling their acreage reports from Missouri were caught in that historic event.
"We lost all of our 1,130 acres of corn due to a levee break," said a producer near the Missouri River. "We never did get to plant any soybeans because of continued rain, so that is all PP."
Another producer near the Platte River in Central Nebraska said ethanol plants in the region are pushing bids trying to source corn, but not finding much left in farmers' bins.
The producer was pessimistic about yield potential after a challenging start.
"Can't seem to get ahead this year," was the post. "Lots of poor looking corn and pp down here along the river. Have never seen a crop just keeps on struggling. Gonna be a very short crop here especially if we get a normal frost. This crop just won't make it."
Overall, farmers filing condition reports last week downgraded corn and soybeans slightly. While the percent of their crops rated poor or very poor decline, the top end of good and excellent was also lower.
Still, despite the poor shape many fields are in, crops in some areas held their own. A farmer in southeast Minnesota who put rated corn and beans in good shape admitted his surprise. "Wettest fields I've ever seen but most acres still look good," was the judgement.
Follow along with the season by clicking these links:
Feedback From The Field - July 1, 2019 - Crops improve but development lags on late planting
Feedback From The Field - June 24, 2019 - Planting woes aren't only worry for growers
Feedback From The Field - June 17, 2019 - Acres lost to corn prevent plant mount
Feedback from the Field - June 10, 2019 - Judgement time: Take prevent plant or keep going?
Feedback from the Field - June 3, 2019 - Corn planting deadlines pass as farmers ponder what to do
Feedback from the Field - May 28, 2019 - Growers make progress, but at what cost?
Feedback from the Field - May 20, 2019 - Warm, dry week gets growers in the field as crucial benchmarks arrive
Feedback from the Field - May 13, 2019 - Wet is the word for 2019.
Feedback From the Field - May 6, 2019 - Some farmers in western areas make progress but overall planting remains slow.
Feedback From the Field - April 29, 2019 - Farmers in eastern Corn Belt and upper Midwest face delays.
Feedback From the Field - April 22, 2019 - A few wheels turned but most of the Corn Belt is too wet.
Subscribe to receive top agriculture news
Be informed daily with these free e-newsletters
You May Also Like
---