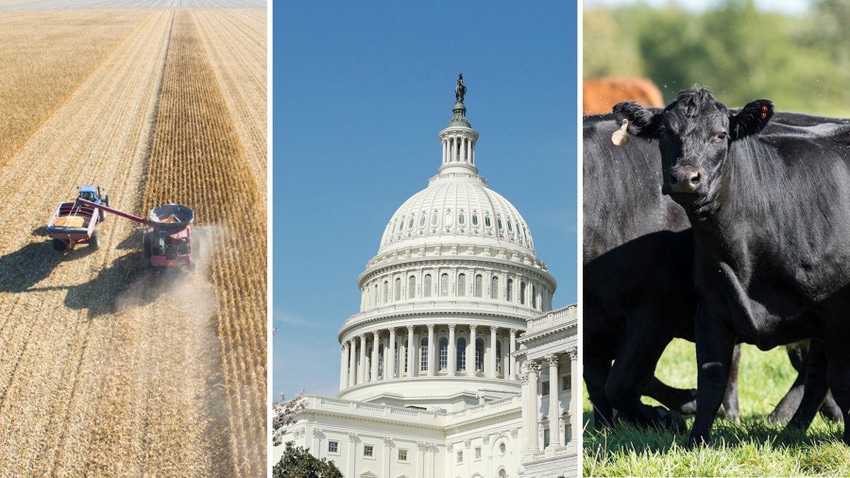 Did you miss some news this week? We've got you covered. Here's a collection of the top headlines in agriculture.
Crop scouts estimate wheat yields across Kansas
The bar was set low for this year's Wheat Quality Council's Winter Wheat Tour in Kansas, as participants were warned the theme may very well be abandoned acres. From May 15-18, over 100 participants spent time traveling the countryside collecting data. Kansas Farmer editor Jennifer Latzke shares more about what they found:
Day 1: 'Variability' word of the day for #WheatTour23
Day 2: The good, the bad and the ugly of #WheatTour23
Day 3: Scenes from #WheatTour23
Ukraine grain export deal extended
A deal allowing Ukraine to export crops from key ports via the Black Sea will be extended by two months. While an extension keeps the agreement alive for now, dysfunction among the parties has blunted its effectiveness. Ukraine has said Moscow is purposefully slowing the pace of exports, and the shipment corridor through the Black Sea is now nearly empty. – Bloomberg
First all-steel swine facility in U.S.
In the dairy and poultry industries, steel barns are nothing new. But now they are making a mark in the swine industry with the first all-steel swine barn under construction in Kingsbury County, S.D. The 55-acre sow complex will include a 187,500-square-foot farrowing barn and a 225,000-square-foot gestation barn, along with other buildings. – Dakota Farmer
Case IH partners with AGuru Machinery
CNH Industrial recently announced it has entered a partnership with AGuru to enhance its strip-tillage product line. The company purchased the intellectual property rights to AGuru's strip-till machine design. In exchange, AGuru will get access to Case IH technology, including Raven, as it pushes forward with sensors and automation. – American Agriculturist
Bankers expect flat farmland prices
According to the May 2023 Rural Mainstreet Index, bankers on average estimate that farmland prices in their area rose 4.3% over the past 12 months. In the next year, those bankers expect prices to stay stagnant. Learn more about the current state of the rural economy. – Creighton University
Biden unveils ambitious rural energy initiative
The Biden administration will invest $11 billion toward rural clean energy through two new programs funded by the Inflation Reduction Act – the Empowering Rural America program and the PACE program. The new initiatives are the largest investment in rural electrification since 1936. – Farm Progress
Meet Illinois' best farm dog!
The winners of the 2023 Prairie Farmer Favorite Farm Dog Contest have been announced. When Adam and Stacey Odin of Alexis, Ill., got the call that their long-haired miniature dachshund, Koda, had been awarded the title of 2023 Prairie Farmer Favorite Farm Dog, they laughed and smiled from ear to ear. Meet the little dog with a big personality! – Prairie Farmer
Subscribe to receive top agriculture news
Be informed daily with these free e-newsletters
You May Also Like
---