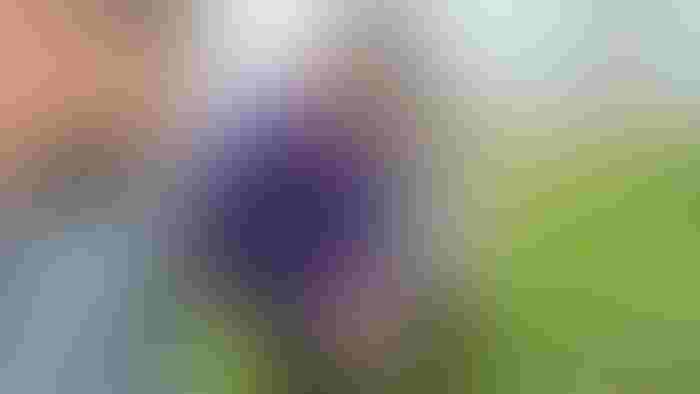 Photos by Jennifer M. Latzke
The 2023 Wheat Quality Council's Hard Winter Wheat Tour wrapped up May 18 with a final estimated yield of 178 million bushels for the Kansas wheat crop.
That's 13 million bushels lower than the most recent USDA number of 191 million bushels, which was released May 1. The three-day average yield estimate across the tour routes was calculated at about 30 bushels per acre.
If realized, that would be the lowest Kansas wheat yield since 1957, says Aaron Harries, vice president of research and operations for Kansas Wheat.
Weather affects crop
Drought, freeze damage and management techniques all played a role in this year's wheat crop development. The tour observed the higher calculated estimates in the central third of the state, where drought wasn't as severe. Yet, the wheat did exhibit some frost damage, according to car reports.
The western third of the state showed the extreme effects of the third year of drought on the wheat crop, with estimated yields in fields that could be measured under 10 bushels per acre all through the west, down to the southwest and south-central regions. Some counties will have more than 50%, upward of 60% or more abandoned acres, according to reports from insurance agents and farmers in the region.
On the third day, the tour stops between Wichita and Manhattan showed better potential, according to tour participants, who calculated that wheat along that route may average 44.1 bushels per acre.
An estimated 8.1 million acres were planted last fall in Kansas. The official tour projection for the Kansas harvest reflects that tour participants felt abandonment may be higher than normal at 26.75% across the state, according to Kansas Wheat.
Outlook uncertain, but not good
"The production number is the average of estimated predictions from tour participants who gathered information from 652 fields across the state," according to Kansas Wheat. "Based on May 1 conditions, NASS predicted the crop to be higher at 191 million bushels, with a yield of 29 bushels per acre and abandonment at 18.5%."
Harries reminded the tour that the tour captures a moment in time of the crop. There's still three to six weeks until harvest, and there's a lot that can happen to the crop between now and then. Still, the fact that there was wheat to measure in some of the most extreme drought conditions is a testament to the wheat breeding programs at the public and private level, he added.
The tour hosted 106 grain industry participants from 22 states, as well as Mexico, Canada and Colombia.
Subscribe to receive top agriculture news
Be informed daily with these free e-newsletters
You May Also Like
---