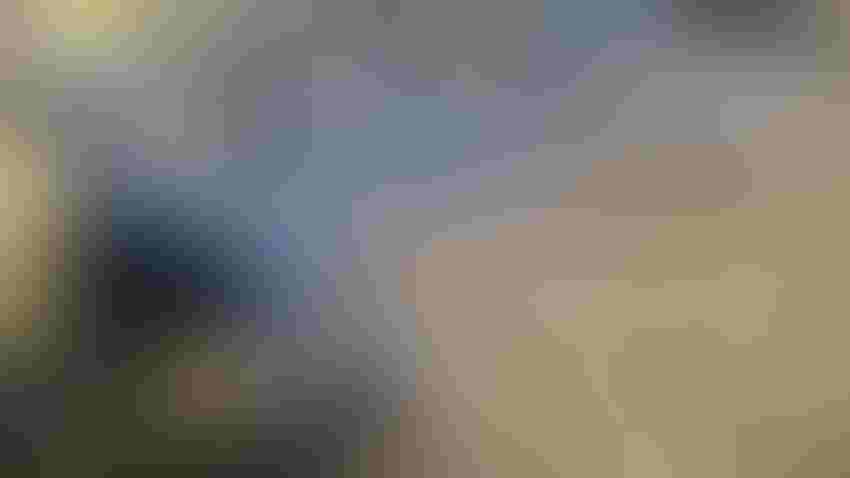 AGURU STRIP TILL: As part of a partnership with Case IH — more or less a tech swap — AGuru is getting access to Case IH technology, most notably Raven, as it pushes forward with sensors and automation of its strip-till machines.
Courtesy of AGuru
Case IH and AGuru Machinery are having a tech swap of sorts.
CNH Industrial, the parent company of Case IH, recently announced that it has entered a partnership with AGuru to enhance its strip-tillage product line.
In reality, the company purchased the intellectual property rights to AGuru's strip-till machine design. In exchange, AGuru will get access to Case IH technology, most notably Raven, as it pushes forward with sensors and automation.
Monte Weller, senior director of global crop production, hay and forage for Case IH, said the partnership makes sense for a number of reasons.
"Fundamentally, AGuru Machinery, if you look at their technology of iron, their focus is around the agronomics, and core to our Case IH leadership in soil management is also around the agronomic focus when we talk about the agronomic core principles of crop residue management, soil tilth, plant food availability, seedbed preparation and seed placement," Weller said. "It all comes to mind when we talk about our agronomic core and our agronomic design in our crop production product design."
Bill Preller, founder of AGuru, said the two companies will remain separate with Case IH licensing the strip-tillage technology back to AGuru.
The company's row units — yield-till — already have built-in architecture for sensors and automation, he said.
"Today, it's too early to say if we have a timeline [on new automated machines], but that is clearly where we're headed," Preller said.
"The benefit for us is that we get access to the technology, and for us a lot was made about the Raven acquisition by CNH," he added. "Raven is by far the leader in the industry in a lot of the technology components in systems that we will integrate into our products, so that was the big driver from our standpoint."
With all the focus on soil conservation and increasing the number of no-till acres in the countryside, strip till has become an attractive option for producers who still want the benefits of no-till but also want the ability to work ground in-row where seed is placed.
The concept of strip till is not new, Weller noted, but what has changed is the focus on marrying technology with agronomics to create machines with entire cropping systems in mind.
"We need to really focus on our strip tillage, and cropping and fertility as systems as we move forward, to really develop a systems approach," he said. "So it's just not one application or one pass. Its focus is not only on soil management and soil health, but also fertility management and residue management."
Preller and others founded AGuru Machinery in 2018 with a focus on pushing strip-till technology and machines.
The company has brought to market three row unit machines and six toolbar chassis — sold as big-little Toolbar Chassis. But what makes its product unique is that its row units are convertible, meaning you can go from coulter to shank, or coulter to knife, using one machine.
"And that's another piece that dramatically sets us apart from others," Preller said. "Others have one row unit that might be sort of configurable or really not, it was designed as a shank machine, or it was designed as a coulter machine, or it was designed as a knife machine, so it's not really very convertible.
"And if you think about the segment of tillage, and strip tillage, there is a big diversity of products on the market because of the diversity of soils out there. You can run a shank in the fall, coulter in the spring, all on the same unit," he adds.
Preller said the company was approached by other OEMs in fall of 2021 about possible partnerships or even an acquisition, but, "We weren't done yet with product development; we weren't ready for the big push," he explains.
When could producers start seeing the fruits of this tech swap in the form of new machines and technology? Preller and Weller said the deal is more about the future of strip till and that nothing is in the development pipeline yet.
Still, Preller said AGuru is focused on putting out new products, including a planned 24-row strip-till rig that it plans to put to market soon.
Subscribe to receive top agriculture news
Be informed daily with these free e-newsletters
You May Also Like
---