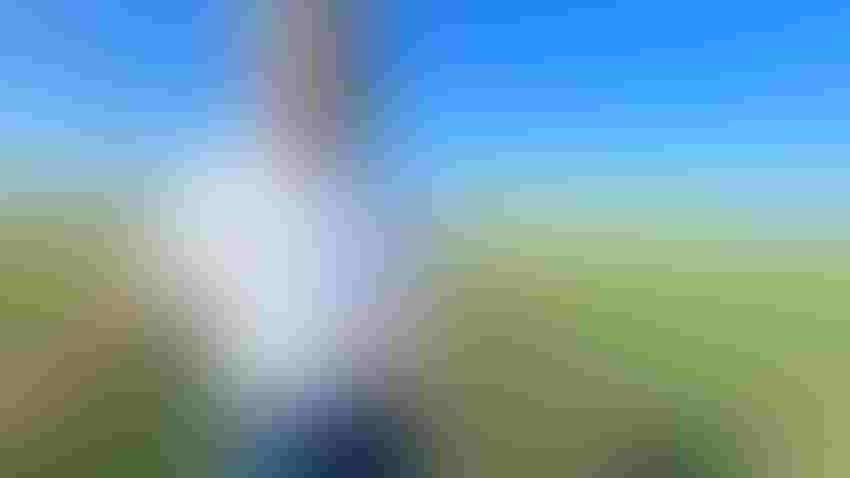 MOISTURE PROBE: Gary Millershaski, a Kansas wheat farmer from Kearney County, shows the moisture probe with about 6 inches of subsoil moisture — even after a rain the night before — in this field south of Goodland. He said the crop needs another 4 to 6 inches of subsoil moisture to make a crop, and without that, the first 90-degree-F day could see this wheat turning blue quickly.
Photos by Jennifer M. Latzke
On the Red-Pink Route, going through Lakin, Kan., Gary Millershaski pulled his car over to show one of his fields that had just been zeroed out by the crop insurance adjuster two weeks ago.
Day 2 of the Wheat Quality Council's Hard Winter Wheat Tour saw the calculated potential wheat yield among 276 stops at 27.5 bushels per acre.
Participants were directed to only calculate yield estimates for fields that would have potential to make a crop at harvest, and not calculate for any zeroed out or abandoned fields, like Millershaski's.
While his wheat went in last fall, it never caught enough moisture to emerge and develop. In fact, when the adjuster came to his field, they dug up not only the un-sprouted wheat seed but also the fertilizer pellet that had been applied with it, he said. But then a week ago, a beneficial rain came through the area and deposited enough moisture for the crop to sprout.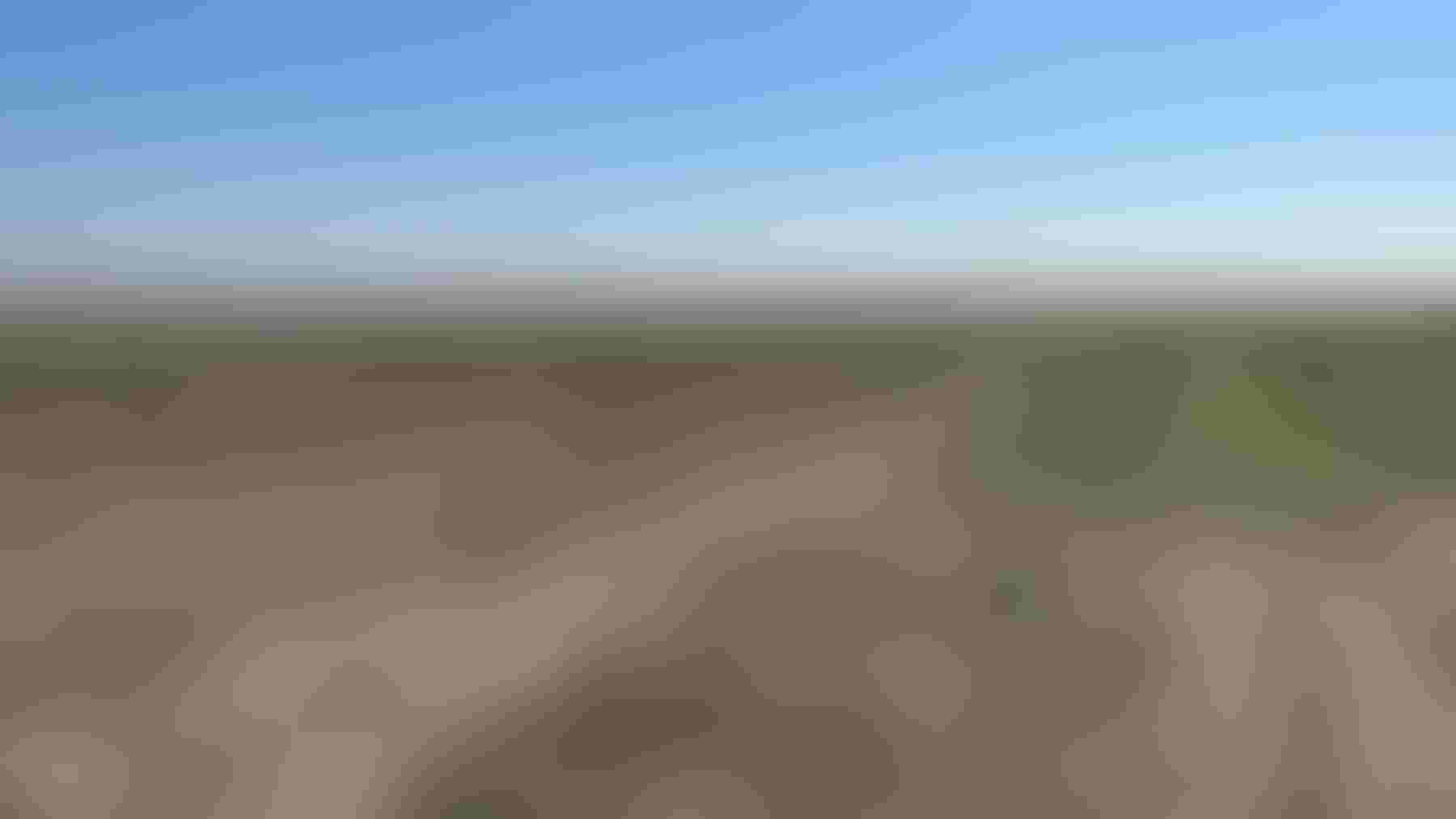 ZEROED OUT: This field near Lakin, Kan., was planted last fall and didn't receive enough rain to activate the fertilizer or germinate the seed, Gary Millershaski says. A couple weeks ago, however, the region received a beneficial rain and now the crop is sprouting. It won't make a crop, but he's going to keep it growing for a while before terminating it so he can keep his soil from blowing. His next worry? Kochia is starting to grow in the no-till field, and he will need to apply herbicide to control it.
Millershaski said he's going to let the wheat grow for a while to keep the soil from blowing, but eventually he'll apply a burndown herbicide to terminate it so he can fallow the field and build his soil moisture profile for the next crop.
Far-reaching implications
Millershaski said his crop insurance agent told him that Kearney County planted about 45,000 acres of wheat. As of May 17, adjusters had released about 60% of those acres, with the expectation that that figure could go much higher as agents made their way through claims.
That weighs on a community, Millershaski said. From the grain elevator laying off employees due to a lack of work at harvest to the grocery store downtown, crop failures like 2023's will be felt by more than just farmers.
And to add insult to the injury? Tiny kochia is starting to sprout from that rain event in that field. So if he leaves it unchecked too long, a flush of kochia will drain more water from the soil profile.
Scouting reports' bright spots
The scouts were able to mainly use the late-season formula provided by the USDA National Agricultural Statistics Service, according to Kansas Wheat. That formula counts wheat heads, number of spikelets and kernels per spikelet.
The calculated estimated potential yields were based on this formula, but many participants across the routes mentioned eyeball estimates of much lower than the formula.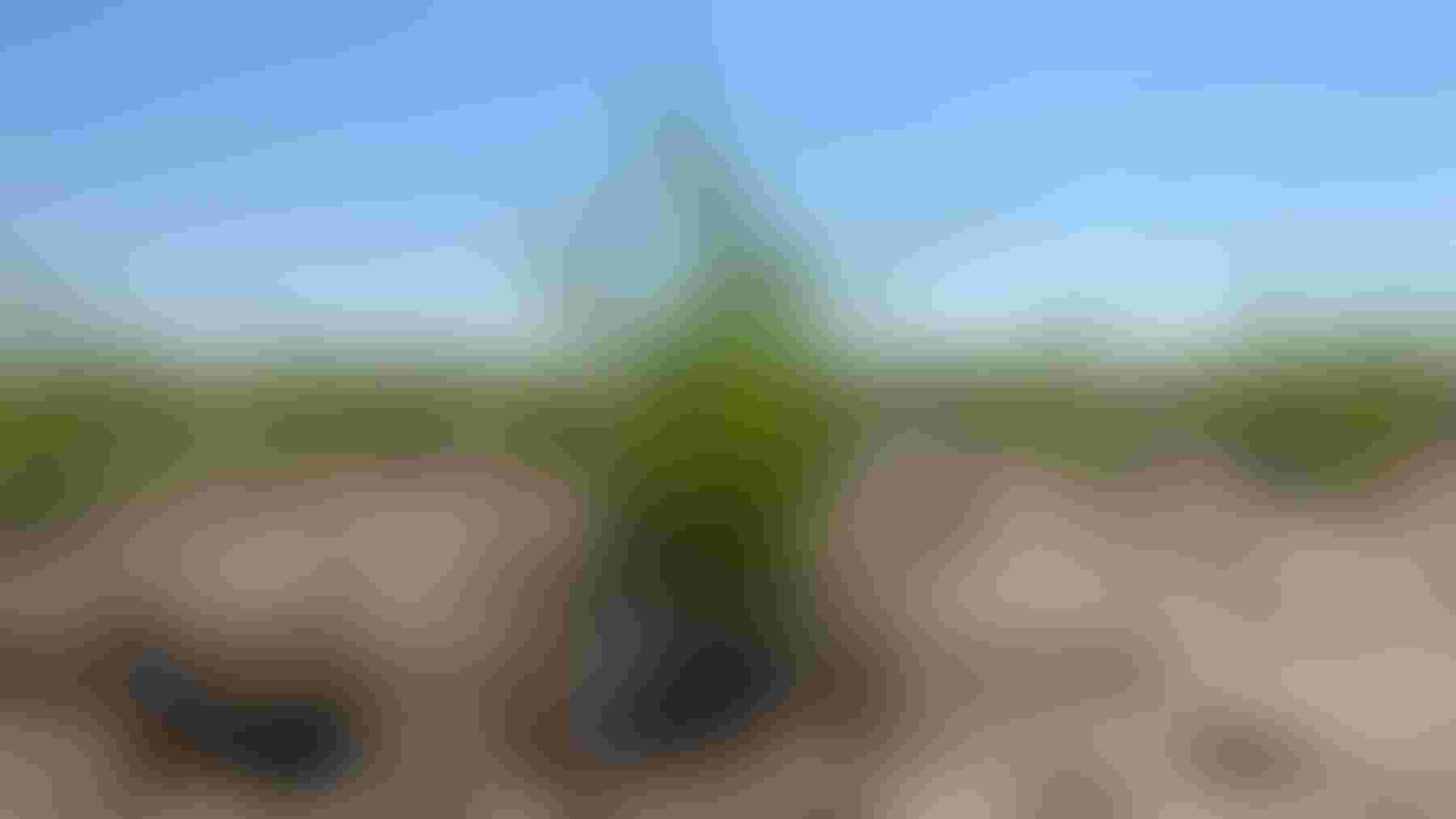 WRONG TIME: No, this photo isn't from last November; it's from May 17. The field didn't get enough moisture to emerge until just a few weeks back, Gary Millershaski says.
Kansas Wheat reports the wheat in some areas is so short that combines won't be able to harvest the crop.
One plus to the drought is only a handful of scouts saw any rust in fields, and western Kansas didn't have many instances of wheat streak mosaic virus. However, eastern Kansas saw WSMV moving a little farther east than is typical.
There were bright spots, though. Irrigated acres were fairly lush compared to dryland. What really set the good from the bad was the crop management in places.
Oklahoma update
Day 2 takes the Yellow Route down into Oklahoma to scout the crop in the northern counties of the state. Kansas Wheat shared Mike Shulte's report, who is with the Oklahoma Wheat Commission. He reported the state's production estimate numbers from the Oklahoma Grain Feed Association:
4.6 million acres planted

2.2 million acres harvested
Shulte reported the four largest wheat-producing counties in Oklahoma are looking very rough and extremely dry. They did not receive enough moisture, and many farmers are cutting their wheat for hay.
The Wheat Tour wraps up May 18 with cars running from Wichita back to Manhattan, Kan. A final production potential yield estimate will be announced in the afternoon.
Source: Kansas Wheat contributed to this article.
Subscribe to receive top agriculture news
Be informed daily with these free e-newsletters
You May Also Like
---