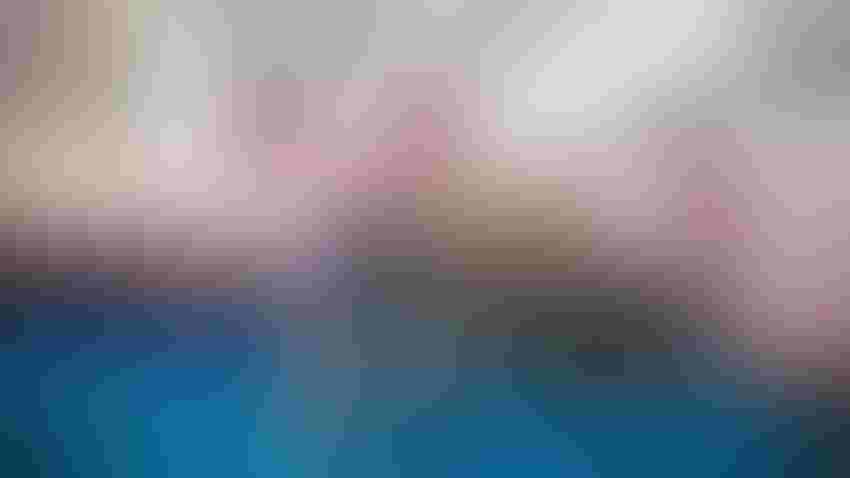 SWINE OPERATION: The 55-acre sow complex will include a 187,500-square-foot farrowing barn and a 225,000-square-foot gestation barn, along with other buildings.
artbyPixel/Getty Images
In the dairy and poultry industries, steel barns are nothing new. But now they are making a mark in the swine industry with the first all-steel swine barn under construction in Kingsbury County, S.D.
Chris Schmitz, director of construction services for Ag Property Solutions, says this building is unique not only because of its material, but also due to the construction process.
Despite the reduced flammability and higher efficiency of steel, Schmitz says the industry likely hasn't seen this type of construction due to the associated costs.
"This build has about a 35% higher upfront cost than traditional builds," he explains. "When we run the numbers, which vary for every producer and each facility, it shows an estimated payback after about 11 years. So around year 12, that's money in your pocket as the owner of this type of facility."
Room to grow
The South Dakota facility has a steel building package designed by C-Lines and provided by AP, Agco's swine equipment brand.
It uses polyisocyanurate-insulated plasterboard. "It's essentially an insulated panel sandwiched between two sheets of metal," Schmitz says. "Traditional insulation for a wood-frame building is flammable, and these panels won't burn, drip or cause surrounding materials to catch fire."
The sow complex will include a 187,500-square-foot farrowing barn and a 225,000-square-foot gestation barn, both built with the same design.
The build combines two different swine operations under the same roof, with the 12,000-head facility set to house farrowing operations and gilt development. "This puts a different spin on the traditional facility layout, putting both under the same roof," he explains.
Perks of the design
Aside from the fire protection, this building has a higher level of biosecurity as well as energy efficiency.
The panels eliminate the need for cellulose-based insulation, giving pests and bacteria nowhere to hide. Insulating foam is also moisture resistant, which assists in providing a comfortable barn environment for the pigs.
Enhanced characteristics in the panels work to meet energy efficiency requirements. "The insulated panels are a tongue-and-groove system, and lock together creating a tighter seal than traditional construction methods," Schmitz says.

REAL STEEL BENEFITS: Reduced flammability and increased biosecurity are just a few of the benefits seen with an all-steel swine facility. The complex will be home to 12,000 head once completed this summer. (Ag Property Solutions)
With a projected footprint of 55 acres, a few more smaller buildings for equipment storage and compost will also be built into the complex.
The concern of enough labor always looms over construction projects, but the build is progressing quickly.
"Building in rural South Dakota in the winter, especially with 20- to 40-mile-an-hour winds can be challenging," he says. "We got our building enclosed in seven days in less-than-ideal building conditions, and the steel has given a real efficiency from the labor standpoint."
The building is set for completion this summer.
Subscribe to receive top agriculture news
Be informed daily with these free e-newsletters
You May Also Like
---