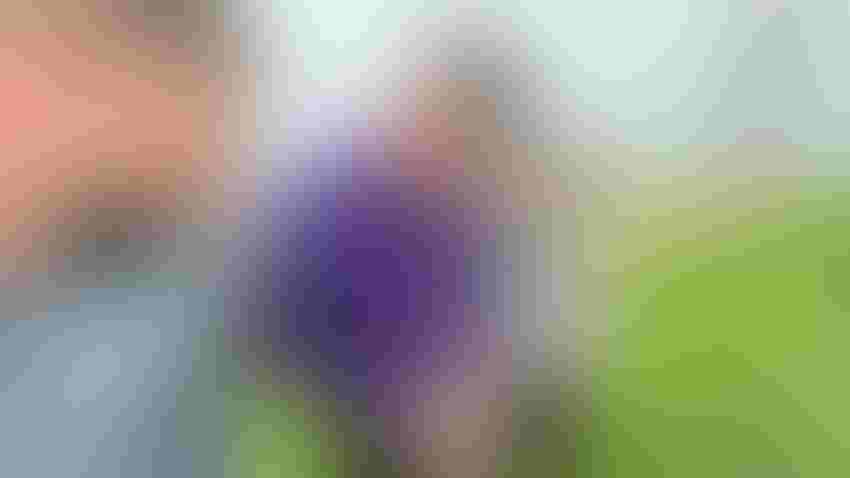 MEASURING UP: Aaron Harries, Kansas Wheat vice president of research, explains the tour's measuring process at a field just outside of Abilene along the Black Route to Elizabeth Choppie with Smuckers and Andrew Ziller with Scoular.
Photos by Jennifer M. Latzke
Drought. Freeze damage. Short wheat. Smaller wheat heads. The car reports from Day 1 of the Wheat Quality Council's Winter Wheat Tour on May 16 did not bring a lot of bright news.
But then again, that was to be expected, according to Romulo Lollato, Extension wheat specialist at Kansas State University.
This year, a total of 28 cars traveled their assigned routes through Kansas from Manhattan to Colby, making 318 stops, with a Day 1 average potential yield of 29.8 bushels per acre.
This is the third straight year of drought affecting Kansas, and the numbers reflect that from the tour. In 2022, the average predicted yield was 39.5 bushels per acre, and in 2021, it was a 59.2 bushels. If you overlay the U.S. Drought Monitor Map over the tour routes, you can almost see where the poorer wheat starts on the trails from east to west.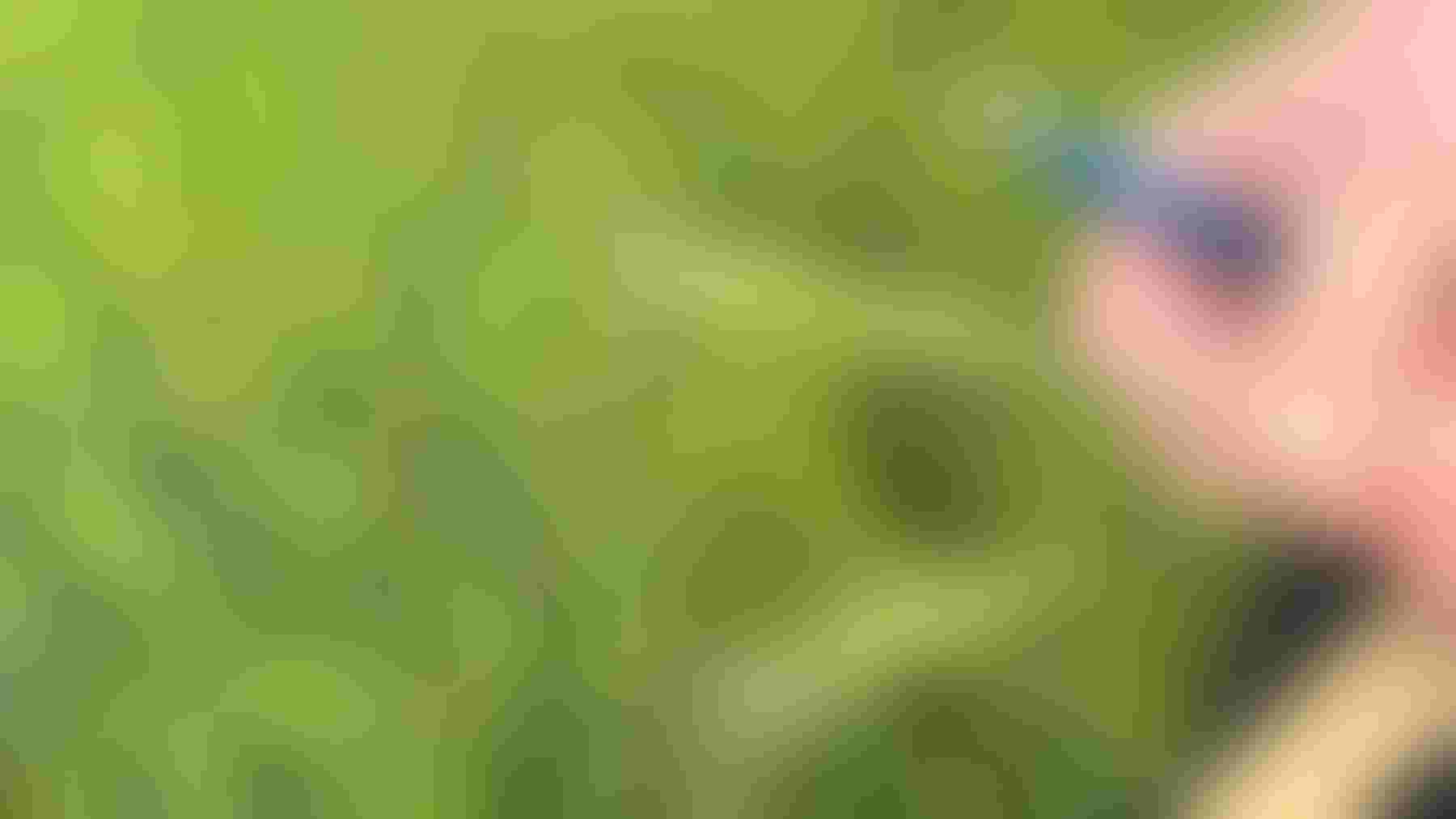 FREEZE DAMAGE: These wheat heads are typical of the freeze damage seen along the Winter Wheat Tour on Day 1. These are from a field south of Abilene, Kan.
Nebraska and Colorado
The tour heard from Royce Schaneman, executive director of the Nebraska Wheat Board. Nebraska farmers conducted a similar crop scouting tour from the southeast corner to the northwest corner of the state. Here is what they found:
1.11 million acres planted

29.6-bushel-per-acre estimated yield

30 million-bushel wheat crop
Schaneman said producers are seeing similar drought effects, with short wheat of about 6 to 8 inches tall in the southeast. That may be where the majority of the abandoned acres will be located, he said. However, in the southern panhandle, farmers saw more than 50 inches of snow this winter, and they're doing good for subsoil moisture, he said.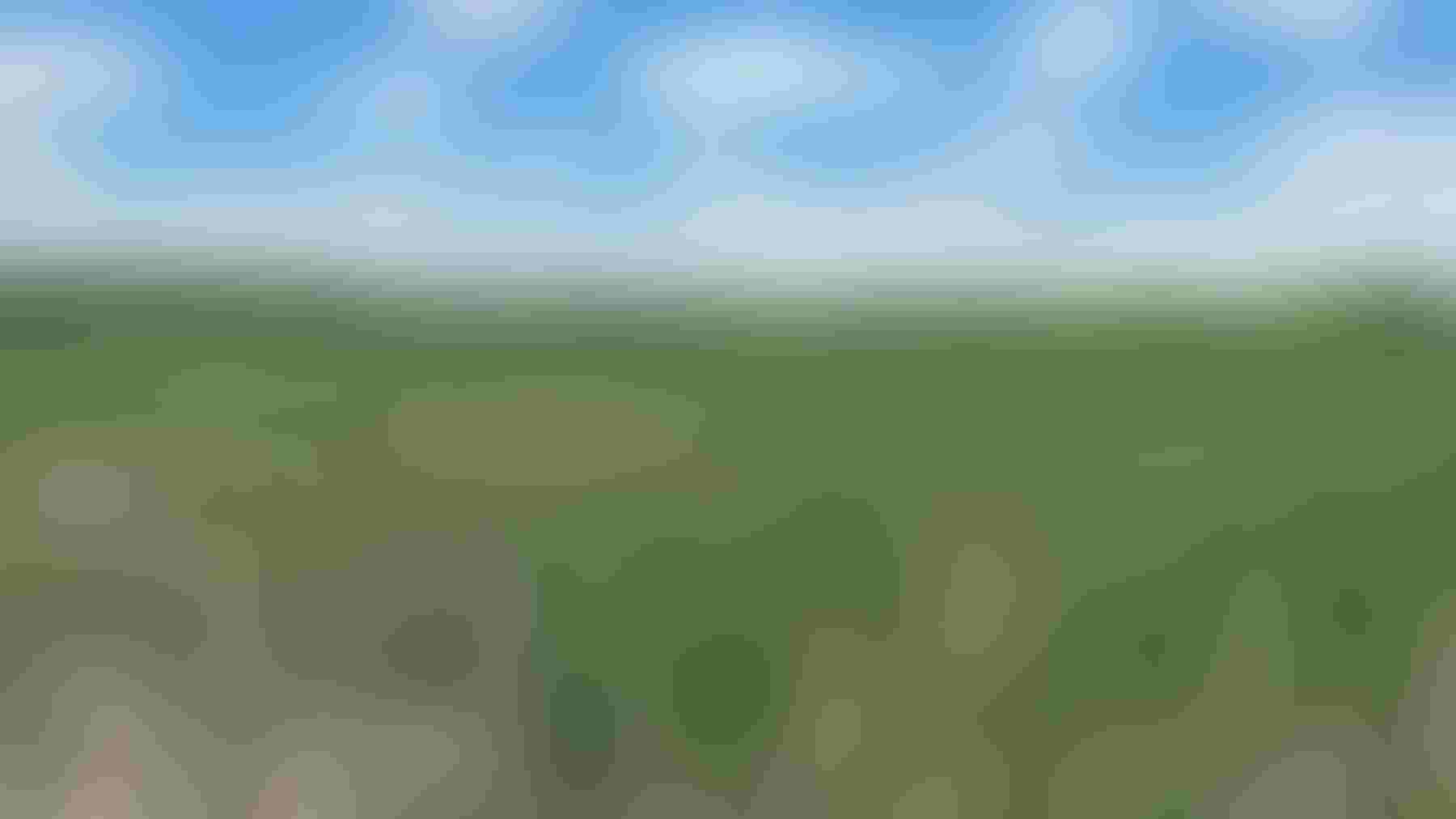 TOUGH YEAR: This field of wheat just outside of Rush Center, Kan., is representative of many fields in the western two-thirds of the state. The crop was planted into dry conditions in the fall and had little to no moisture through the winter.
Southeast Colorado suffered under drought conditions similar to southwest Kansas and the Oklahoma Panhandle.
Colorado reports shape up like this:
2.25 million acres planted

70% abandonment in southeast region

4% abandonment in northeast region

32-bushel-per-acre estimated yield

54 million-bushel wheat crop
Western Kansas
Jeanne Falk-Jones, K-State agronomist out of the Northwest Research Extension Center in Colby, updated the tour on what participants may see on Day 2 as they travel across the western counties of the state.
"In northwest Kansas, you saw a lot of variable stands," she said, adding that some wheat didn't emerge after planting in the fall, and only emerged in late March and early April after snowmelt this spring. She also told the tour to expect winterkill and winter injury in the fields that do have wheat.
With the extremely dry conditions this winter, Falk-Jones said the tour will see some fields with tillage passes, which were done to keep the no-till field from blowing during high winds this winter.
If there's a bright spot, it's that the dry conditions mean no rust pressure, no disease pressure, and very little pest pressure other than some mites. However, the thin stands mean that rains between now and harvest could result in a flush of weeds that will further slow down harvest.
Farmer thoughts
Tour participants reported the better wheat of the day started around Manhattan in Riley County and continued to about the region of Dickinson and Marion counties. Paul Penner, wheat farmer near Hillsboro, Kan., farms right along the Black Route off of Highway 15.
Penner showed his field of Zenda wheat near his house and remarked that until the recent rains this week, he had very little hope for the crop. The rain, though, allowed the wheat to grow taller and progress through the boot stage to heading. The tour estimated his field might reach 45 bushels per acre if nothing happens in the next 40 days or so to harvest.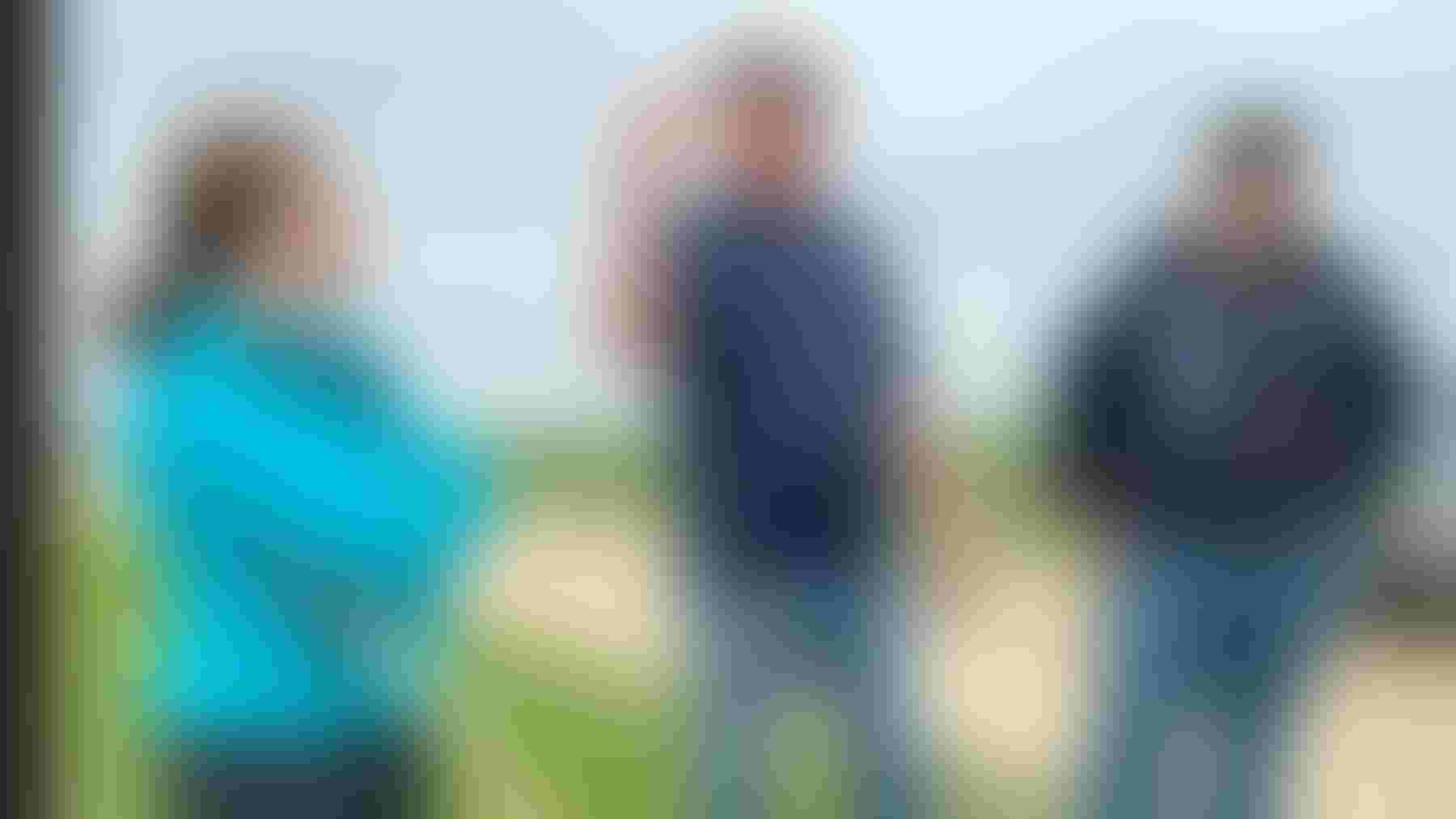 FARMER: Paul Penner, wheat farmer near Hillsboro, Kan., talks about his field of Zenda near his house. He said recent rains helped the field at the right time.
And that's the challenge of this giant crop scouting tour — these yield estimates are just estimates according to a yield formula developed by USDA. A lot of the crop's potential depends on what Mother Nature throws her way between now and the combine.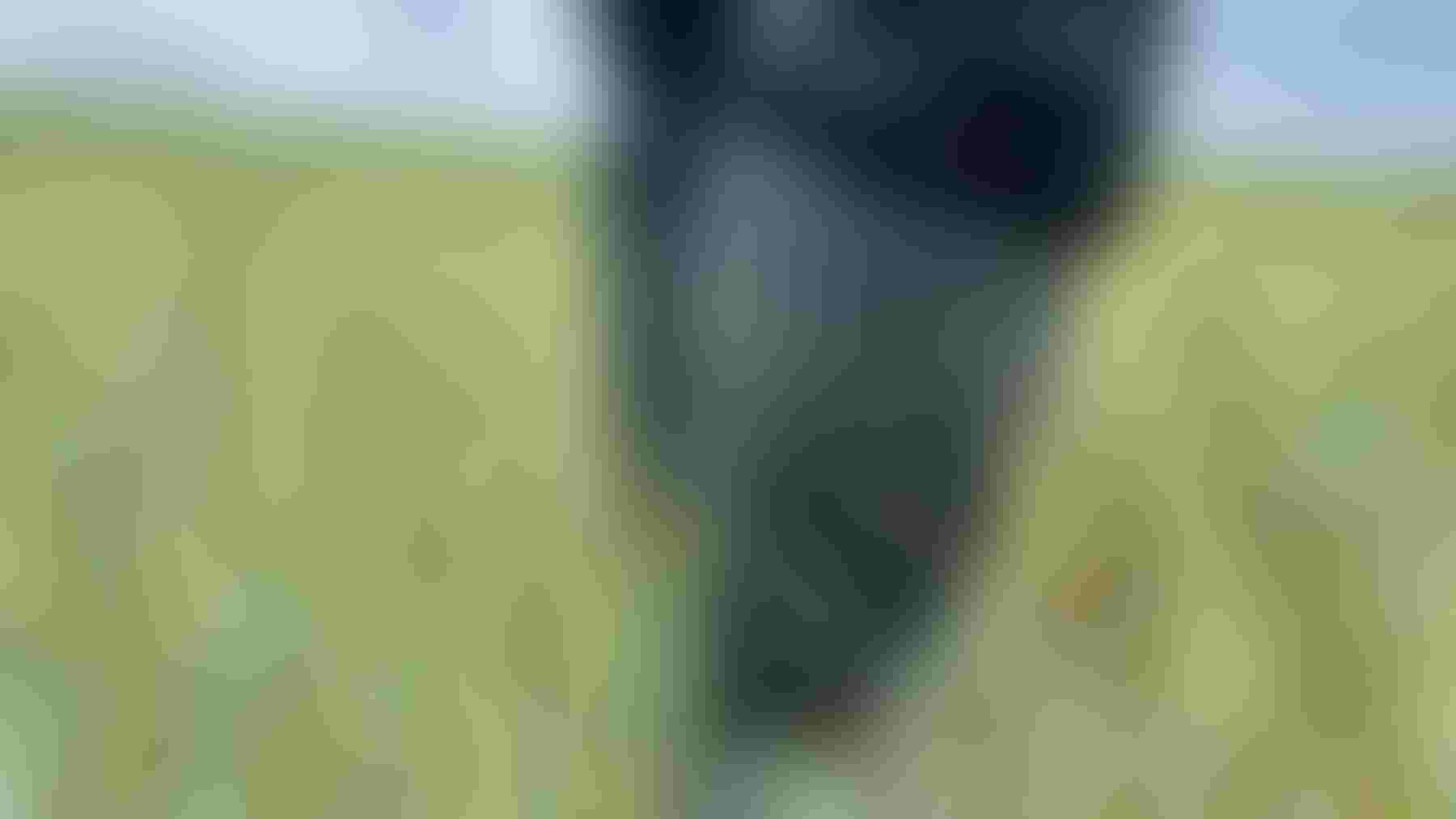 RANGE OF HEIGHTS: This field of wheat just outside of Chase, Kan., ranged from short wheat barely calf high to wheat at knee height. Variability in the crop is going to be difficult to manage when harvest comes.
Subscribe to receive top agriculture news
Be informed daily with these free e-newsletters
You May Also Like
---