Veterans Day: From combat pilot to educator
Veterans Day: From combat pilot to educator
Russell McGee grew up on a farm. A passion for flying led him to the U.S. Marine Corps and a career as an AH-1W Cobra helicopter pilot. Today, he's a professor, sharing his experiences and knowledge with his students.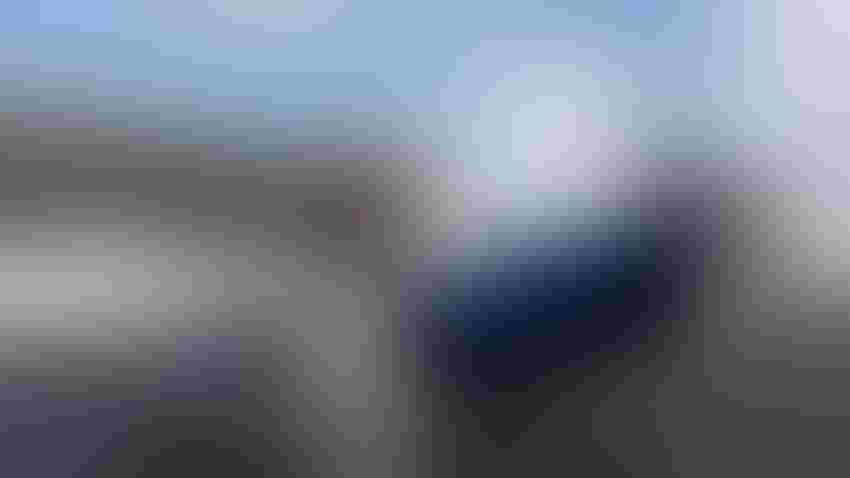 Russell McGee, associate instructional professor in the Department of Biological and Agricultural Engineering, credits Texas A&M University for preparing him for rewarding careers in military service and academia.
Michael Miller
Texas A&M University and military service have been the foundational and recurring catalysts influencing Russell McGee's career, which has included roles as a Texas A&M student and cadet, combat pilot, U.S. Marine Corps officer instructor, commercial pilot and flight instructor, agricultural engineer and college professor.
"Texas A&M was my pathway to the military," said McGee '85, associate instructional professor in the College of Agriculture and Life Sciences Department of Biological and Agricultural Engineering. "Although I didn't realize it at the time, it prepared me for everything I've done in life."
Lifelong aviation passion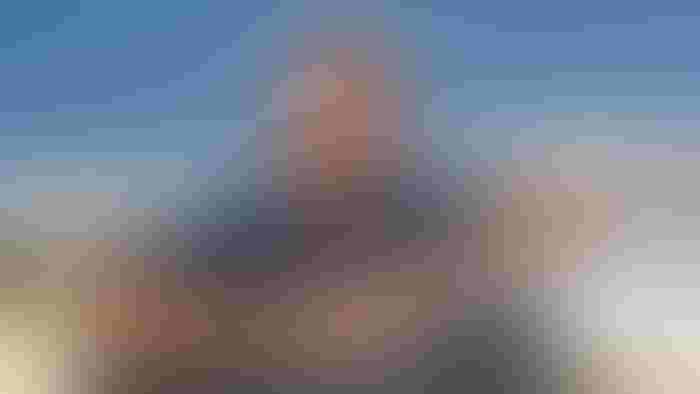 Russell McGee learned the importance of work-life balance during his Marine Corps career. His interests include his love of flying, running a small farm and enjoying family and friends. (Photo by Michael Miller)
McGee's interest in flying began when he was 6 years old.
"I read books about World War I aviation, built model airplanes and always wanted to be a combat pilot," McGee said.
When he came to Texas A&M, fulfilling that goal was a priority. Adjusting to campus life and searching for the right major led him to agricultural engineering.
"I grew up on a farm and was homesick; the major I was in was very large and I felt like a number," McGee said. His uncle, Alan Brashears '60, had majored in agricultural engineering and, during a campus visit, took him to meet some of the professors and learn more about the field.
"When I met the faculty, I felt welcomed and at home," McGee said. "I changed my major that day."
As an undergraduate, McGee was also a member of the Corps of Cadets and the Fightin' Texas Aggie Band.
Upon graduation, he was commissioned into the Marine Corps and began a 22-year career as an AH-1W Cobra helicopter pilot. His service included combat missions in Operations Desert Shield and Desert Storm, and Operation Iraqi Freedom. 
Commissioning Marine officers
In 1995, as a captain, McGee received a three-year, active-duty assignment that brought him back to Aggieland as an assistant professor of naval science and Marine officer instructor at the Texas A&M Naval Reserve Officer Training Corps, NROTC, department.
"In a career of 22 years, you don't spend the entire time flying," McGee said. "You get shore duty to give you a break from the intensive operational assignments."
He taught naval science courses, including Amphibious Warfare and the Evolution of Warfare. He also prepared Marine scholarship and contract students for Officer Candidate School and commissioning in the Marine Corps. McGee said he commissioned about 100 Marine officers during his time at Texas A&M.
According to the Corps of Cadets ROTC website, although Corps members are not obligated to join the military, more ROTC officers are commissioned from Texas A&M than any single institution in the country. Texas A&M has three ROTC departments staffed by active-duty personnel: the Army, the Air Force, and the Navy and Marines.
Military service and continuing education
Being back at Texas A&M also allowed McGee to continue his own academic studies.
"Our commanding officer encouraged the staff to get an advanced degree and allowed us time during the day while we weren't involved with other duties to go to class," McGee said.
McGee visited his favorite professor, Calvin Parnell, professor emeritus in the Department of Biological and Agricultural Engineering, when he was an undergraduate, and asked him about pursuing a master's degree. Balancing his military work and academic studies, he pursued his graduate studies with Parnell as his adviser and mentor.
In 1998, McGee completed his military assignment at Texas A&M, having earned a promotion to the rank of major as well as his Master of Agricultural Engineering degree, and returned to flying. He subsequently earned a Master of Military Studies degree from the Marine Corps University in 1999.
Military retirement to education
McGee retired from the Marines as a lieutenant colonel in 2007, and Parnell asked him to help him with his research. He agreed and joined the Department of Biological and Agricultural Engineering in 2008 as assistant research scientist, supervising research in the Center for Agricultural Air Quality Engineering and for the Endowed Chair for Cotton Engineering, Mechanization and Ginning.
"When I worked with Dr. Parnell, he kept calling me Col. McGee," McGee said. "The students and faculty picked that up and it's continued to this day."
McGee is now a full-time instructor. The Air Pollution Engineering class he teaches is a popular, practical class he took as a graduate student.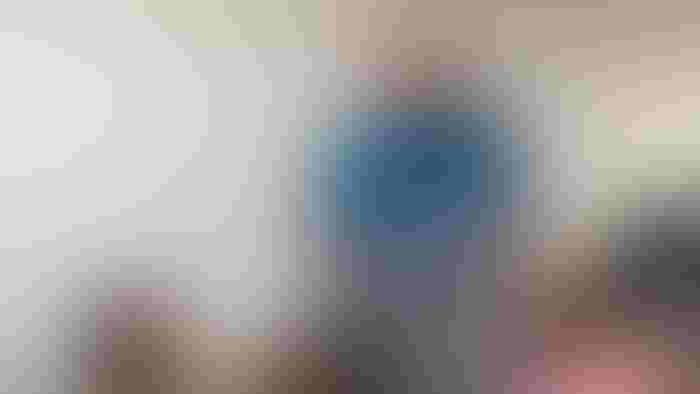 A full-time instructor, Russell McGee's responsibilities include classroom instruction, and directing the Agricultural Systems Management Undergraduate Program as well as a study abroad program in Belgium. (Photo by Michael Miller)
"Dr. Parnell wrote that class," McGee said. "When he retired, I began teaching it. It's a legacy class I continue to update, always with him in mind."
McGee also teaches classes in the Agricultural Systems Management, AGSM, curriculum, including Introduction to AGSM, Systems Analysis in Agriculture and the AGSM Capstone Course, a two-semester, writing-intensive team project. He serves as director of the AGSM Undergraduate Program and director of the Belgium Study Abroad Program.
"I am grateful to be among the faculty at Texas A&M, especially since a military career is not the typical path for college professors," McGee said. "I hope that having a veteran as a professor gives students a unique sense of professionalism and purpose, helping them practice a strong work ethic with good character that makes them even more successful after graduation."
Combat pilot teaches experience
To instill some of the personal and professional skills he learned in the military, McGee begins each class with a slide of one of McGee's Maxims, a list of 52 sayings he learned from other Marines and collected in a pocket notebook he always carried. The maxims apply not only to the Marine Corps, but also to students' success in the classroom and to their careers and lives.
"The first maxim I teach is on the second day of class, 'If you can't be on time, be early,'" McGee said. "A friend of mine used to say that all the time. In other words, plan ahead so you are not late to work … or to my class."
Another maxim is, "'Get to know the names of your workforce,'" McGee said. "I take extra time to know students' names because knowing a person's correct name is the foundation of getting to know and care about them. If someone's name is James and they prefer to be called Jim, I want to know that."
Patricia Smith, Ph.D., professor and head of the Department of Biological and Agricultural Engineering, said, "Professor McGee's perspective on leadership and excellence from his military service, and the high expectations he has for our students enhances their academic experience.
"From classroom instruction and curriculum development to his dedication to global experience in our study abroad program in Belgium, he equips them to advance in both of our majors, Agricultural Systems Management and Biological and Agricultural Engineering, and inspires them to excel wherever life takes them."
A well-balanced life
Another principle for success McGee learned as a Marine is to live a well-balanced life.
"One of my mentors instilled in me the importance of work-life balance and making time for my family," McGee said. "He told me, 'Don't ever think the squadron can't run without you. When it's time to take leave and spend time with your family, you need to do that. Don't be a workaholic and all about the Marines because everybody's going to leave someday and you want to have something to leave the Corps with, a family and/or a future. Even the commandant doesn't get to stay forever.'"
After serving all over the world, McGee's future turned out to be a rewarding new life chapter and career in Bryan, where he and his family have thrived. McGee and wife Karmen's three daughters have graduated from Texas A&M, and their son is a senior majoring in civil engineering. He has a Marine scholarship and plans to join the Marines when he graduates.
The cows, horses and beehives on McGee's small farm keep him busy on weekends, and he gives horseback-riding lessons to friends and families from his church. He is also a certified flight instructor and a member of the Texas Flying Club at Coulter Airfield in Bryan.
McGee said he feels fortunate and blessed by the role Texas A&M and the military have played in his life.
"I had no idea this is what I'd be doing when I got out of the Marine Corps," McGee said. "Every morning, when I get out of my truck and walk across campus to my office, I say a little prayer of gratitude that I'm here and am thankful for such a wonderful place to work."
Subscribe to receive top agriculture news
Be informed daily with these free e-newsletters
You May Also Like
---