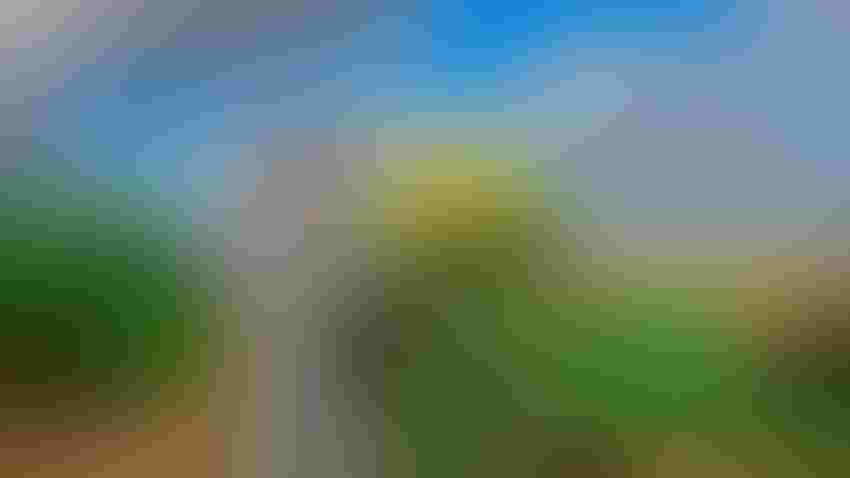 Marty Williams, Noble County, Okla. , used to drive newer tractors. Today, he's driving equipment that's paid for with less technology but a whole lot less stress.
Shelley E. Huguley
Marty Williams used to run newer equipment and even had a reputation for being an early adopter. But over the last eight years, motivated by a need to reduce stress and simplify life on and off the farm, he's no longer showcasing the newest technology; rather, he is running equipment from the 1990s.  
"I got rid of all my newer equipment and went back to old stuff I can work on," the 42-year-old said.  
He credits the change to a couple of things. "Number one, it's expensive. You couldn't work on it yourself." 
He admits he enjoyed the new technology, but it didn't always return a profit like he'd hoped or been promised. "It's a lot of machinery expense, so I decided I would go back to older stuff that you could make one payment and own it, instead of making payments on something."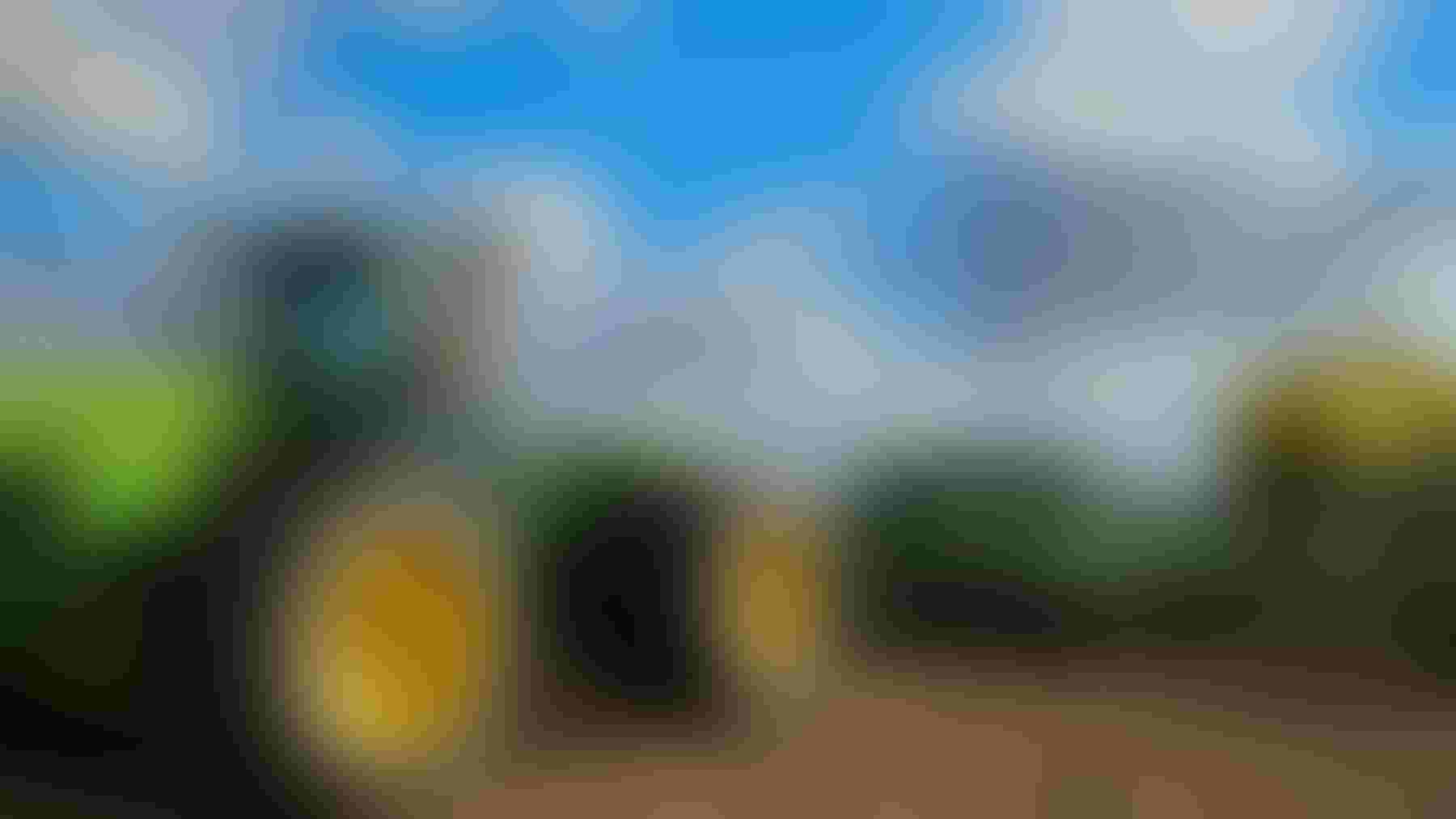 Marty Williams pulls his 60-foot air drill with a JD 8970. (Photo by Shelley E. Huguley)
Williams and his wife Crystal, and their three children, Ava, 15, and sons Morgan, 11, and Ridge, 3 months, live on their farm in Noble County, Okla. He no-tills a rotation of dryland wheat, sorghum, soybeans and corn and runs Angus-cross commercial-type cattle on their wheat pasture.  
Along with barns and a nearby pond flanking a beautiful white-stone farmhouse north of Perry, are his fleet of older tractors, including a John Deere 4962, 8770 and a 7600 he uses for hay.   
"I really enjoy working on equipment," Williams said. "I've always liked to mechanic," although he confesses, he sometimes tires of it.  
"I've had new combines, like $300,000 combines and they're fun but making the payment was always hard." 
Williams referenced the economic downturn in 2014 through 2016. "It was tough." That's when he began to make the transition.  
A close call 
A close call with his son also motivated the change. "I had a tractor with electronic hydraulics. It tried to lower the planter by itself onto my son and me. He was three years old. It scared me to death. I was working on the planter with the tractor running, and all of a sudden it started going up and down and doing all kinds of stuff. I decided I wanted the tractor with the old levers, and that's what I went to." 
Williams visited with Farm Press as he harvested his 120-bushel corn north of Marland, Okla. "You can buy an old John Deere 9500 like this for $15,000 to $20,000 in decent shape and an 843 corn header for about $5,000. We've picked a lot of corn with them. They're worn out and when they break, and they will break down, we fix them and keep on going." 
His region typically has an extended harvest window, which helps. "We can just take our time." 
Williams describes the old equipment as nostalgic. "There's not a lot of electronics and I don't use yield monitors. Some people might think I'm crazy, but I did that for a while and never really found the value in that information. 
"Yes, we have variable soils. We're in such a volatile area that I could take that information and that farm make 100-bushel this year and then drought kills it the next, so we just decided that information wasn't extremely important for the bottom line of our farm." 
He pulls his 60-foot air drill with a JD 8970. "And we pull the planter with the 8770 but mostly the 4960. It's a front-wheel assist tractor. The downside is there's not a lot of cab room, so it's tougher to have the kids in there when they get bigger." 
And the hydraulic capacity isn't as big "so, I have to look for the old ground drive seed equipment." 
Technician shortage 
Running older equipment also allows Williams to rely less on technicians. "We have a shortage of technicians, and we don't have many diverse equipment dealers in our area," he said. "The technicians are great but getting one out in a timely fashion is not always so great, so we just fix it ourselves." 
He kept his newer drills and planters with ground drive and his Case IH 3340 sprayer. "When you need to spray, you need to be ready to go."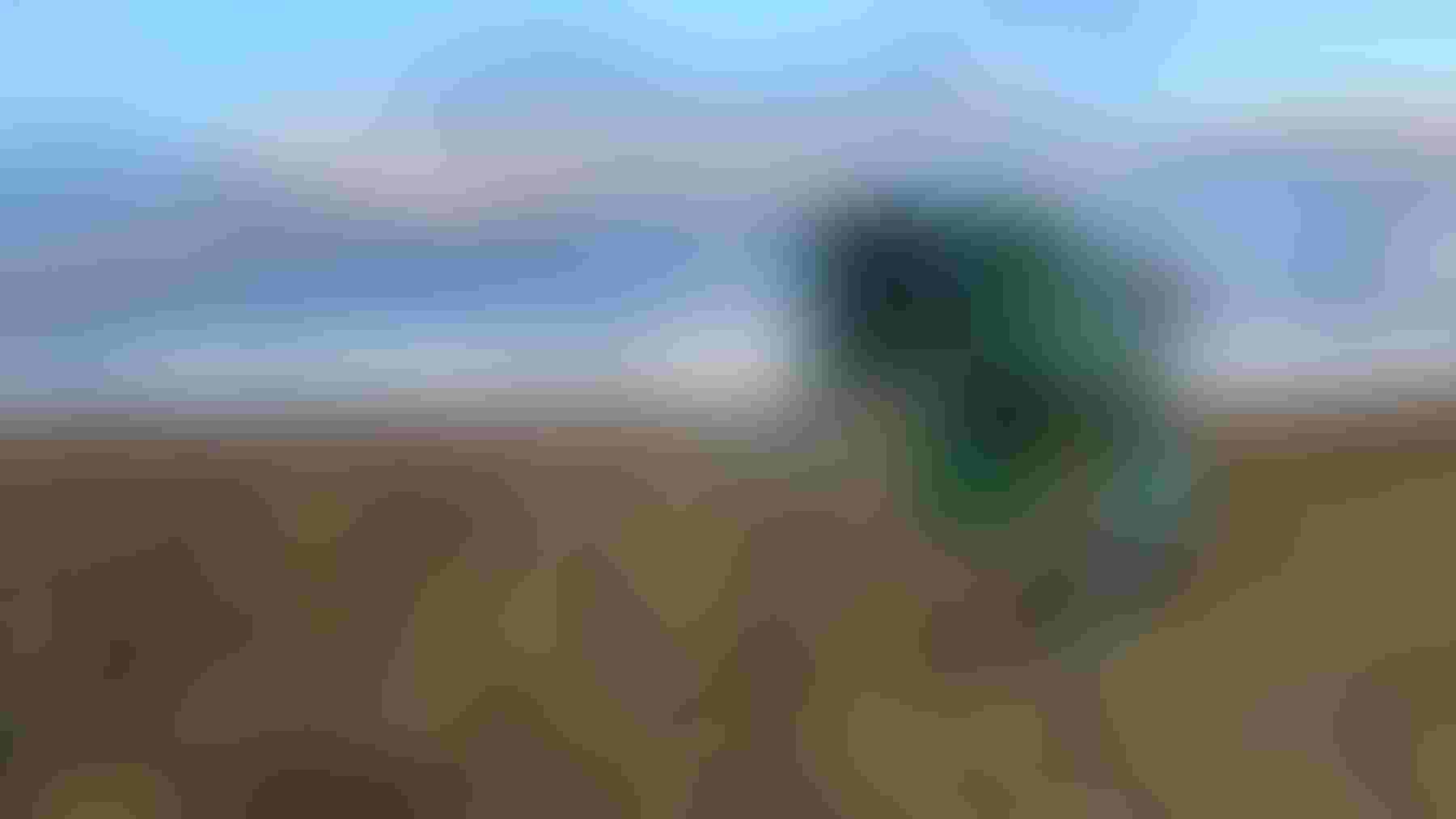 Marty Williams planted expecting a repeat crop failure due to the persisting drought. Click this link to read about how it actually turned out. (Photo by Shelley E. Huguley)
He anticipates trading up in a couple of years. "They went from a brand-new sprayer costing $350,000 to today that same sprayer has jumped to almost $600,000. When one breaks down, which they will with 2,000 hours on them or 3,000 hours like mine, I can buy one for $90,000 to $100,000, pay for it, and move on. I'm just trying to make it simple." 
Clarity in loss 
Last summer, that drive to simplify, and the value of time was further realized when Williams lost his uncle and best friend and primary combine driver, Steven Mornhinweg, a career NRCS district conservationist. "He retired and moved back to Stillwater. He loved the farm," Williams said. "He taught me a lot." 
Although he had stopped working for Williams a few years before his death, he had been Williams' main combine driver, a job that now belongs to some good employees and his wife and son, on occasion. "He was the person that was here every day." 
Losing him "taught me life is fragile. Life is short. I need to slow down and stop being so busy, enjoy the kids, enjoy the new home."  
And not be so uptight when there's a failure, he adds. "Just adapt and go on. It's a lot simpler life."  
In the past, he said he was always hyped up, "You have to go, go, go." It's easy to become captive to the farm. "There's always something to do. And so, if the pigweeds need to grow so I can take my kids to a ball game, that's ok. You just adapt." 
He admits simplifying comes at a cost. "I can't afford the best combine but that's okay. When it comes to mental health, you don't have to be the best and greatest. Just make some money and enjoy your life." 
Subscribe to receive top agriculture news
Be informed daily with these free e-newsletters
You May Also Like
---