Texas producer farms around 'million-dollar' border wall
Texas producer farms around 'million-dollar' border wall
Chris Bauer grows cotton and sorghum and runs cattle south of the U.S.-Mexico border wall that runs through his farm. He talks about challenges and the economic impact of farming along the border.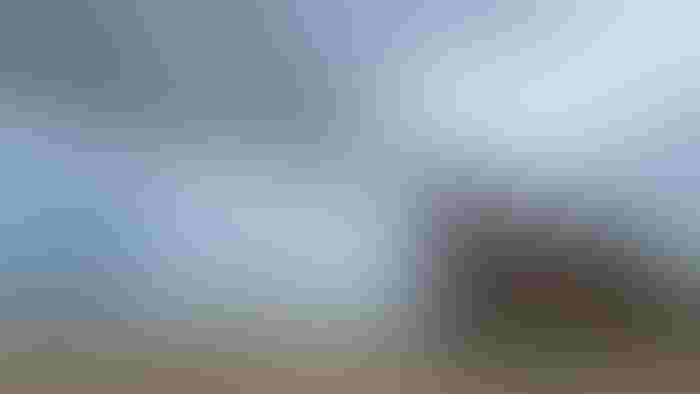 The U.S.-Mexico border wall runs through Chris Bauer's farm where illegal immigrants have worn a path through his farm. Shelley E. Huguley
South of San Benito, Texas, half a mile from the Mexican border, a "million-dollar fence," towers throughout Chris Bauer's farm, separating his cotton, grain sorghum and cattle from his barns and equipment. While the farm is located on American soil, like many along Texas' 1,200-mile border,  it's divided by a steel wall to prevent illegal immigrants and drugs from entering the United States from Mexico.
"There used to be an open irrigation canal here," Bauer said. "They put a pipeline through and then they put the fence on top of the pipeline. It's a million-dollar mile fence here -- a million bucks a mile."
Since 2007, U.S. Customs and Border Protection (CPB) has spent about "$2.3 billion to construct the legacy border fence and associated infrastructure along the Southwest border," according to the CBP website. "On average, the cost to CPB to construct a new border wall or replace existing legacy fence is approximately $6.5 million per mile."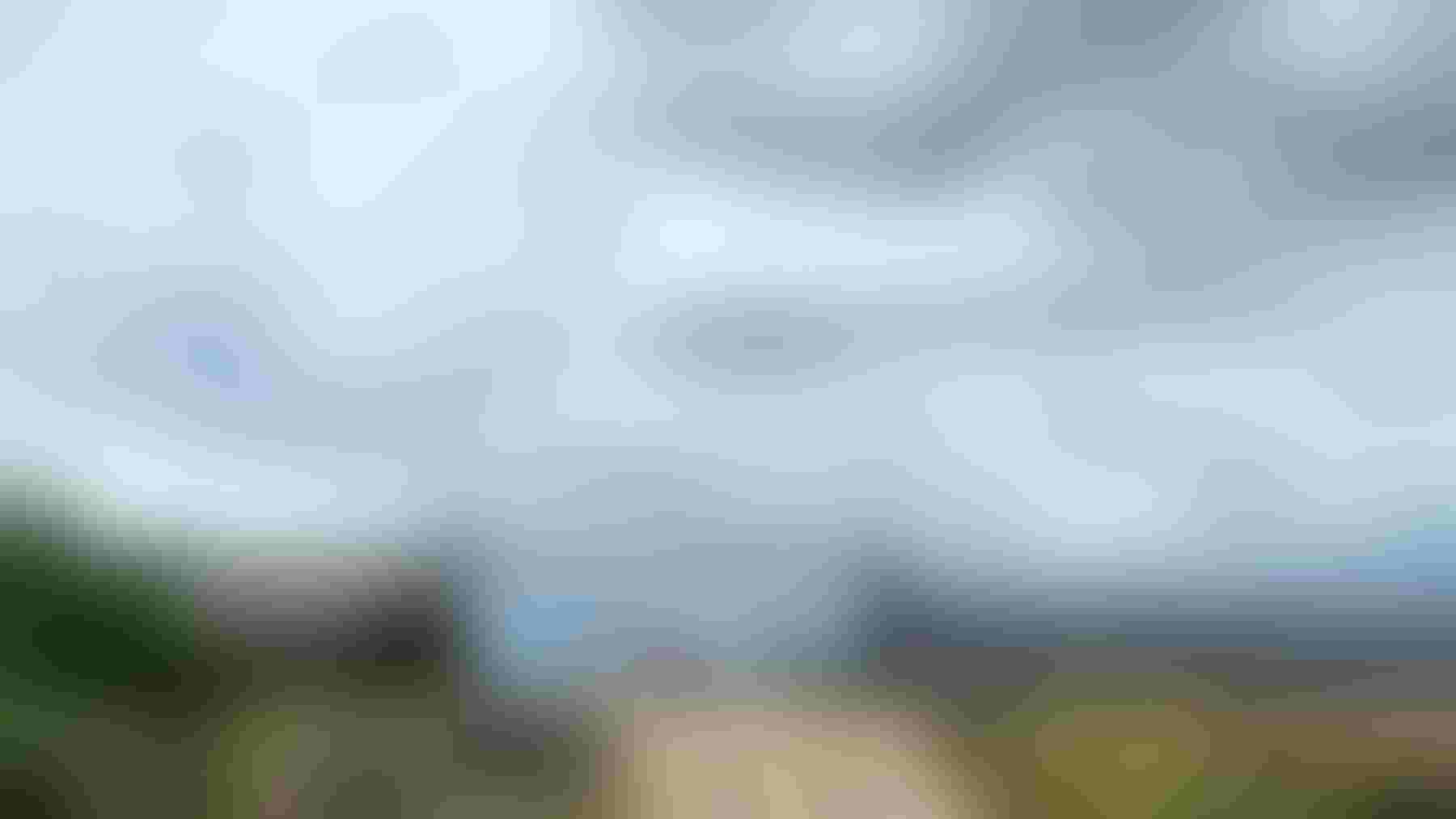 The U.S.-Mexico border wall was built in 2002. The gate, where the producers are standing, is a recent addition. (Photo by Shelley E. Huguley)
The Bauer family has farmed this land on Military Highway since Chris's dad first rented it in 1958. "We've been here for a while," he said. Today, his family and another family own the land.
He spoke with Farm Press recently and while producers were visiting his farm through the National Cotton Council's 2023 Producer Information Exchange program in August.
Border wall construction in Texas
Construction of the border wall, a concrete levee wall with steel bollards, began on his farm in 2002. Bauer assured that they had no choice but to allow the fence on their farm. The U.S. government offered them $90,000. "You either accept whatever they tell you and the money they're offering or else they just take it anyway. They offered us $90,000, so I took it."
As uninvited guests pass through his farm daily, Bauer is faced with unique challenges and expenses in addition to the daily farming struggles of drought, volatile markets and high interest rates.
"The 'coyotes,' they have their own territories, and they know exactly how to get through everything," Bauer said of the human smugglers. "I told the border patrol a couple of days ago that there's a path beaten down where people are going through. He says, 'Well, we've got three border patrols here and we've got to take care of Los Indios to Brownsville, about 15 miles.' And there's three guys that have to  monitor that."
He often checks the electrical fences surrounding his grazing cattle. "I've got a gate over there by my corral. Every once in a while, they'll undo the fence," he said. At the end of October, he found a 6-foot hole in his fence. "I try to fix those holes before the cattle get out."
To avoid dangerous encounters, Bauer arrives on the farm in the morning and is careful to leave before nightfall. "They do it at night. They've got their trails, and they know exactly what they're doing. By morning, somebody's picked them up and they're probably way gone," he said.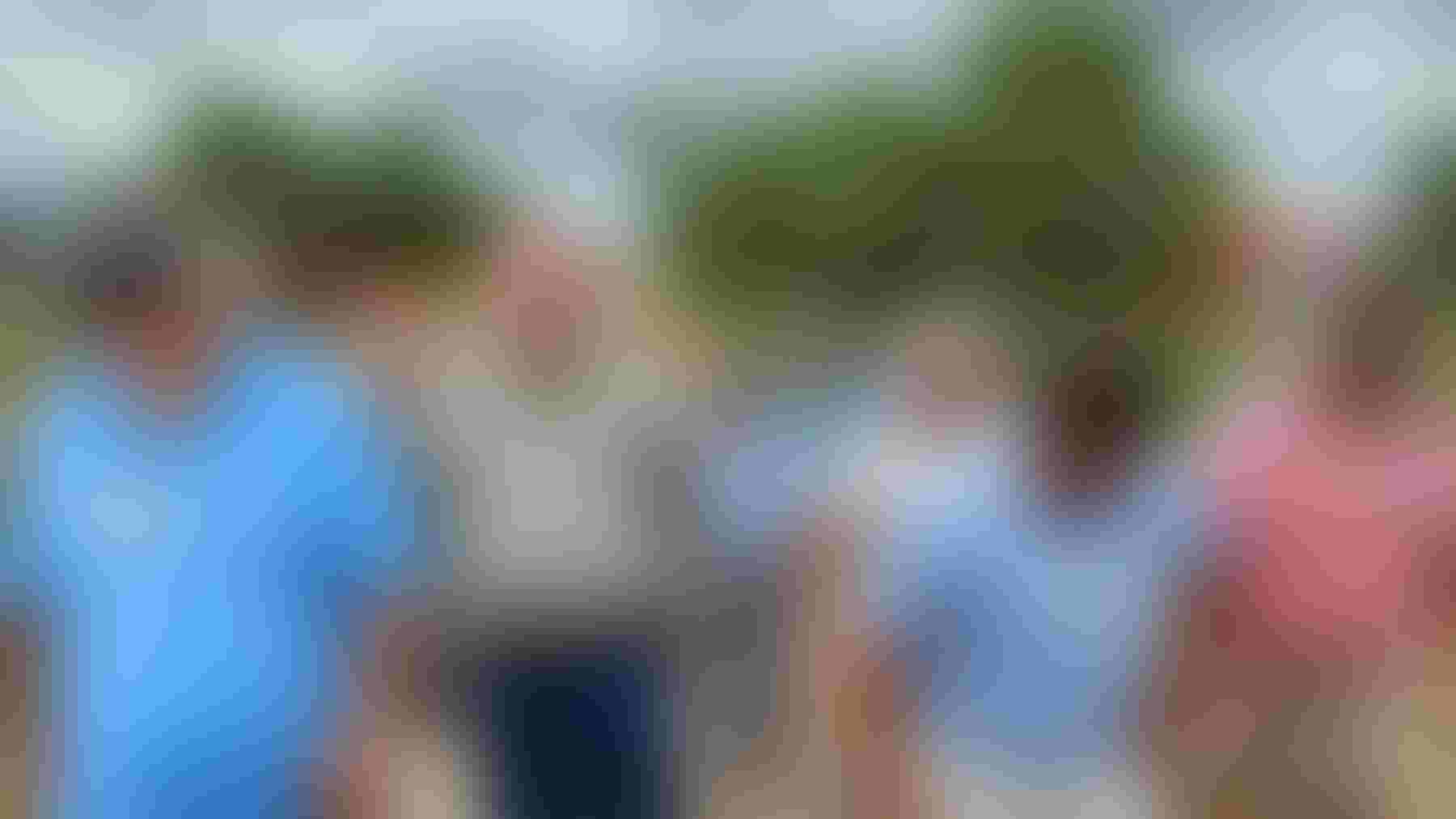 Chris Bauer, center, answers producer's questions about the additional challenges of farming along the border. (Photo by Shelley E. Huguley)
He said they often overnight in houses In headquarters. "I've got old house where they'll spend the night and while they are there they'll tear up the sheetrock and stuff on the inside."
He said he's had some one-on-one encounters but has never felt threatened.
"They don't want to bother anybody, and I don't want to bother them. I don't want to do anything. I just want to keep doing my business."
Follow this link to view an interactive map, along with an aerial view, exploring the U.S.-Mexico border.
Border gate construction
Most recently, the government has been constructing a gate in between two of the walls on his property. Bauer said when it's complete, the sliding steel door will remain closed. "They'll have a keypad and the landowners will put in their numbers and then they can open and close it," he explained.
But once it's operable, Bauer's not confident he'll have access to his farm whenever he needs it. "A lot of times these gates get ants in the electrical and then they don't work," he said. "There's a gate about half a mile down that's operational, but the farmer has to come through here because most of the time the gate doesn't work."
Having a five-digit gate code also comes with responsibility. "If the cartel wants to know the combination of the gate, all they have to do is pull a pistol and say, 'What are the numbers.'"
Border wall land values
Bauer's tenure farming this land is pending. Both his family and the other owners want to sell. "I'm just farming it until they sell it," he said.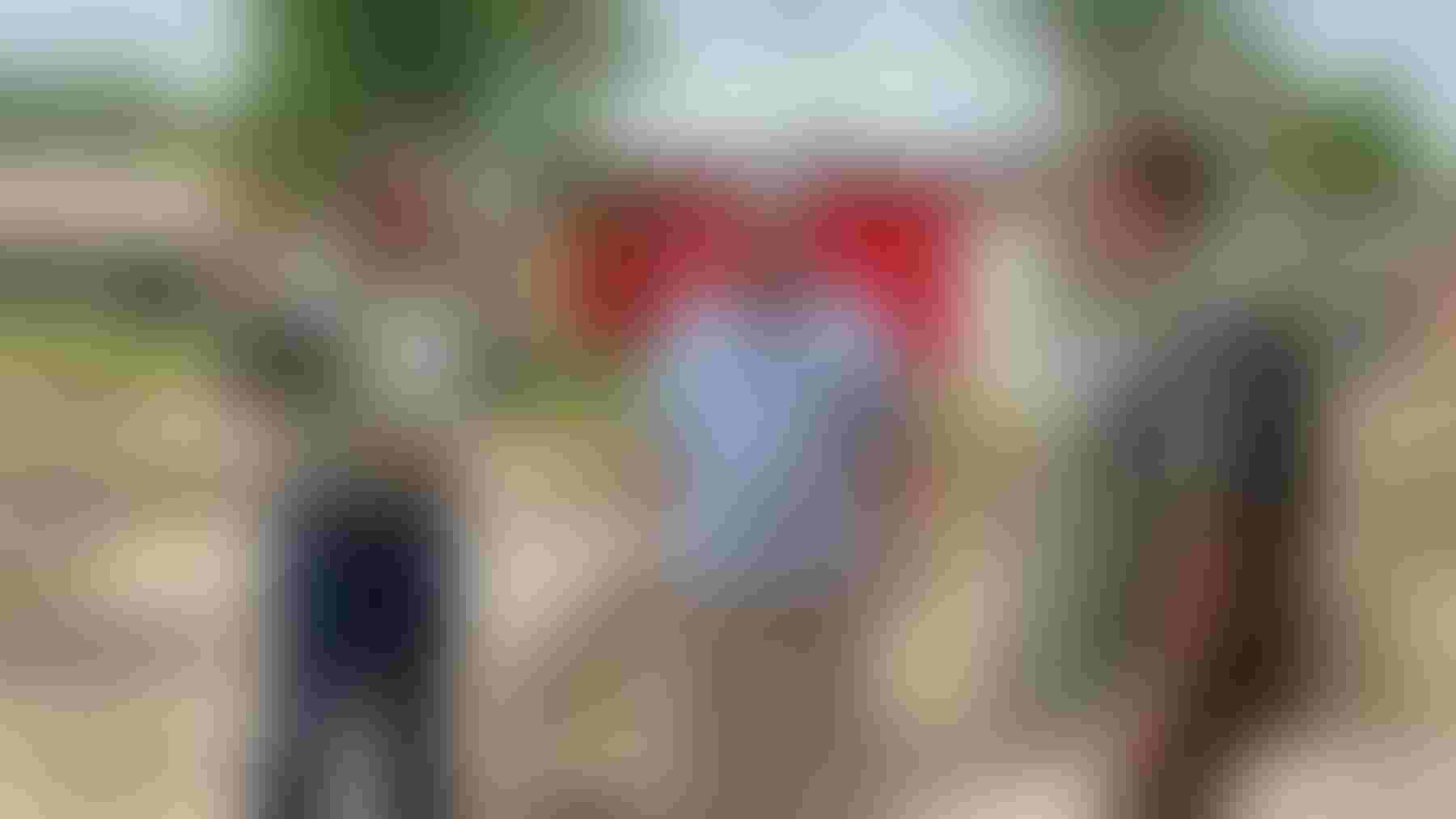 Chris Bauer, left, discusses the impact the wall has had on his land value with Tyler Cornish, Monette, Ark., center, and Chase Gossett, Center, Ala., touring Texas agriculture with National Cotton Council's Producer Information Exchange program. (Photo by Shelley E. Huguley)
The land's value is half of what the neighboring acreage is without a border wall. Before the wall was built, the land was worth $1,700 an acre. "That's about what it's worth now," Bauer said. "The land next to us is worth about $4,000 to $5,000 an acre. Across the highway, it's worth $6,000 to $7,000 an acre."
He anticipates the land will be purchased for farming. "That's the only thing that land is good for. You can't build a home or anything back there because it's in the Rio Grande River flood plain. It's got to be a farm."
Subscribe to receive top agriculture news
Be informed daily with these free e-newsletters
You May Also Like
---