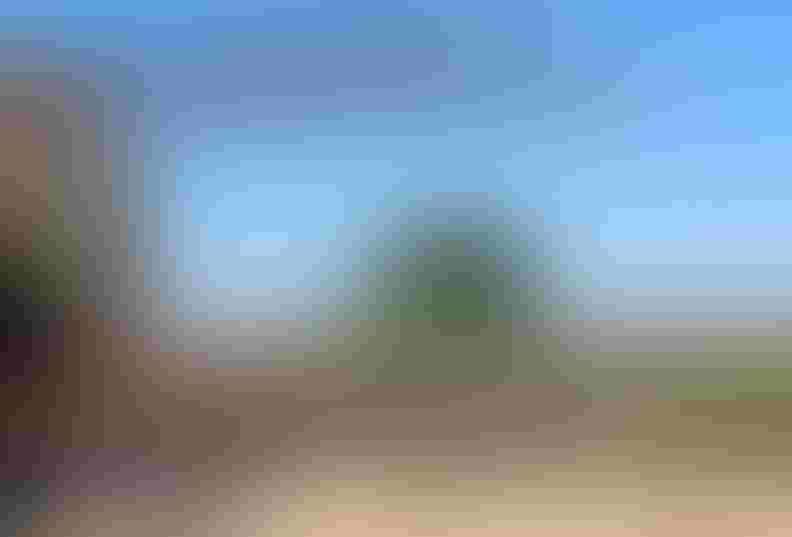 Mid-South producers could plant as few as 1 million acres of cotton in 2013, according to the National Cotton Council's 30th Annual Early Season Planting Intentions Survey.
The Council's estimate, based on its survey of growers across the Cotton Belt in late December and early January, would be 50 percent of what Mid-South growers planted in 2012 and one of the smallest planted cotton acreages ever in the Delta region.
Across the Belt, farmers indicated they intend to plant 9.01 million acres of upland and Pima cotton or 27 percent fewer acres than they did in 2012 and the lowest since 1983, the year of the PIK program. The figures were released at the Council's annual meeting in Memphis, Tenn.
Cotton farmers have been saying they would plant less significantly less cotton in 2013 due to lower cotton prices and higher corn and soybean prices. Since the survey was conducted, grain prices have softened somewhat while cotton futures have risen five cents per pound due to increased demand for cotton yarn.
"When we look at corn and soybean prices they are down about 10 percent from where they were when the survey started," said Dr. Gary Adams, vice president for economic and policy analysis with the NCC.
"If the December contract for corn continues to inch down toward that $5 to $5.25 mark and gets down there, and we keep an 8 in front of the December cotton contract, I think we could see producers changing their minds a little bit."
Acreage shifts
The NCC survey, mailed in mid-December 2012 to producers across the 17-state Cotton Belt, asked producers for the number of acres devoted to cotton and other crops in 2012 and the acres planned for the coming season.  Survey responses were collected through mid-January.
"Projections by market watchers have been calling for reduced acreage in 2013, and the NCC survey agrees with those expectations," Adams noted. "Cotton farmers are responding to market signals. Relative prices of cotton and competing crops have been the primary factor influencing U.S. acreage."
Acreages are expected to decline in each of the growing regions – 18.5 percent in the Southeast, 24.4 percent in the Southwest and 12.2 percent in the West – but the 50.6 percent drop expected in the Mid-South is the most startling.
In the Mid-South states, Arkansas is projected to planted 221,000 acres, down 62.9 percent from 2012's 595,000 acres; Louisiana, 144,000, down 37.3 percent from 230,000 acres; Mississippi, 199,000, down 58.1 percent from 475,000; Missouri, 239,000 acres, down 31.6 percent from 350,000 acres; and Tennessee, 199,000 acres, down 47.6 percent from 380,000 acres.
Assuming slightly above-average abandonment in the Southwest region due to the dry conditions and all other states set at historical averages, the survey indicates total upland and ELS harvested area would be 7.65 million acres, 15.2 percent below planted area. Applying state-level yield assumptions to projected harvested acres generates a cotton crop of 12.86 million bales, compared with 2012's total production of 17.01 million bales.
Weather impact
"Planted acreage is just one variable determining final production," Adam notes. "Weather is often a more significant determinant, particularly weather developments in the southwestern U.S. With this in mind, we could see the U.S. crop ranging from a low of 9.5 million bales to a high of 17.0 million bales. "
Survey responses said that corn accounts for slightly more than half of the planned decline. Soybeans account for the remainder of the decline in acres, with many of the soybeans being double-cropped with wheat. 
"Based on USDA costs of production and trend yields, the shortfall between cotton net returns and returns for corn and soybeans is substantially larger than in 2009 – the most recent low in acreage," noted Adams, who presented the survey results at the opening of the Council's committee meetings.
Southwest growers are indicating total upland acres of 5.23 million, down 24.4 percent from last year. The respondents planting less cotton said they intend to move those acres into grain sorghum, wheat and corn, in that order. The survey indicated that some producers are planning to increase cotton, with some of those acres coming from grains but the larger reason underlying the increase appears to be weather. Growers unable to plant last year due to drought conditions are expecting to sow more acres in 2013. 
In the West, a 12.2 percent reduction is expected with the regional total at 341,000 acres, and the vast majority of those acres moving into specialty crops. For ELS cotton, U.S. acreage is pegged at 203,000 acres, down 15 percent. As is the case of upland cotton, ELS prices down from year-earlier levels are inducing a shift to other crops.
Subscribe to receive top agriculture news
Be informed daily with these free e-newsletters
You May Also Like
---