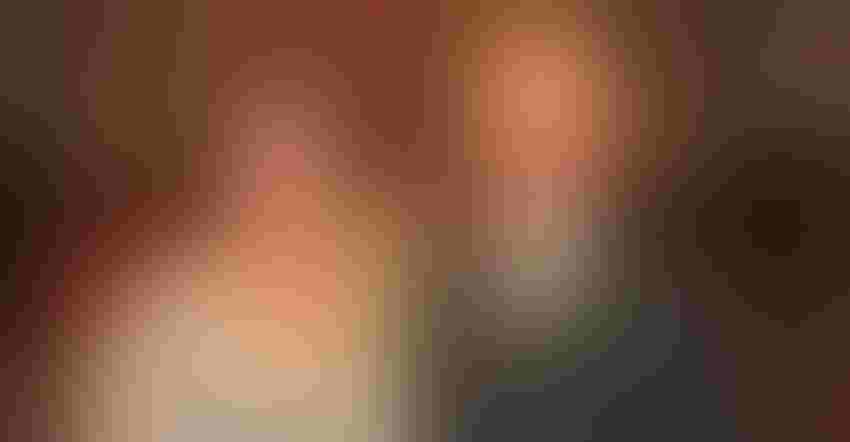 TRUE 'POWER COUPLE': Marshall Martin and his wife, Berdine, have contributed to the education of farmers and their families both in Indiana and around the world throughout their careers.
Courtesy of Marshall Martin
You may never have met Marshall Martin. But you've likely been positively influenced by him. He retired from Purdue University at the end of 2020 but continues to teach and lead both students and adults.
When Martin retired, his official titles were professor emeritus of agricultural economics, senior associate director emeritus of research and graduate education, and assistant dean emeritus of agriculture. His list of accomplishments from a 45-year career at Purdue could fill several pages. Instead, you will get a feel for how he's impacted agriculture through this interview:
How did your experiences early in life prepare you for your career at Purdue? I am the son of a tenant farmer from Galva, Ill. I was active in FFA and graduated from Iowa State University in 1966 with a major in ag business and economics and a minor in ag engineering. I first thought I wanted to design farm equipment, but realized I was more drawn to the economics of adapting equipment to the farm. That helped fuel my interest in new technology and how it could be implemented by farmers in profitable ways.
You have helped agriculture across the globe. How did your early years prepare you? My wife, Berdine, whom I met at ISU and married in 1966, and I spent nearly five years in Bolivia after ISU. I taught Spanish vocational agriculture classes for four years, then was director of a K-12 school with 400 students. Berdine, who recently retired from Purdue in 2019 as a senior research associate in nutrition science, taught human nutrition in Bolivia.
How did you choose Purdue? Purdue chose us. I completed my master's at Purdue, and my Ph.D. program took us to the University of Sao Paulo in Brazil, where I collected data on technological change in Brazilian agriculture. Then I applied to other land-grant colleges. The practice then at Purdue was not hiring someone trained at Purdue. Fortunately, Paul Farris, head of ag economics, and Dick Kohls, dean of agriculture, made an exception in my case.
You have worked with many Indiana organizations, such as the Indiana Soybean Alliance and the Indiana Corn Marketing Council. What was your biggest contribution working with these groups? Working with great people in all those groups and helping bring people and ideas together are things that stand out. I was involved in several major decisions which impacted Indiana agriculture, including developing the Glass Barn at the Indiana State Fair, built by ISA, and major sponsorship for the Indian Corn and Soybean Innovation Center, the state-of-the-art phenotyping center located at the Purdue Agronomy Center for Research and Education.
Can you boil your biggest accomplishments down into a few sentences? I've been an educator through my entire life, and still am today. It's a pleasure to help bring people together from different disciplines at Purdue and at other institutions and from agriculture to work together and collaborate on problems. That is how we find solutions.
It's been my privilege to teach thousands of students, and watch them go on to successful careers, many in agriculture. Many are today's agricultural and state leaders.
Finally, I believe I helped move the needle toward more interdisciplinary research on the toughest problems facing agriculture. Working across disciplines is critical.
Subscribe to receive top agriculture news
Be informed daily with these free e-newsletters
You May Also Like
---