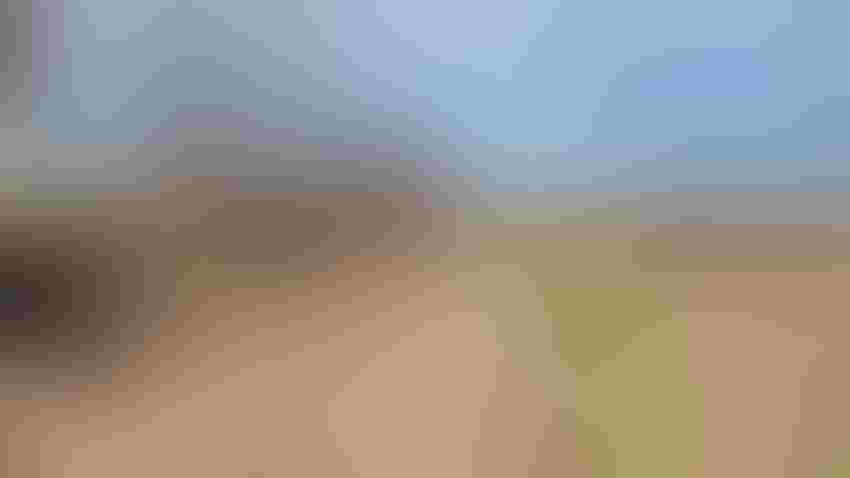 Sorghum commodity leaders say wheat, drought and the markets will influence sorghum production this year.
Shelley E. Huguley
Texas grain sorghum acreage will likely be up this year, says Wayne Cleveland, executive director of the Texas Grain Sorghum Producers Board.
"I think we will see a net increase; USDA also expects a net increase."
USDA has 6.5 million penciled in early.
Cleveland said grain sorghum's ability to produce under less-than-ideal conditions and its low input requirements compared to other crops, make it a good option during volatile economic times.
"If it starts raining, we might get back to more normal planting patterns," he added. "We are seeing a bit of an acreage correction in the Texas High Plains. The aquifer is so far down."
He said the number of dairies in West Texas also creates a market for silage, which grain sorghum can fill.
"Also, a lot of ethanol companies are buying sorghum; one company has offered an acre contract."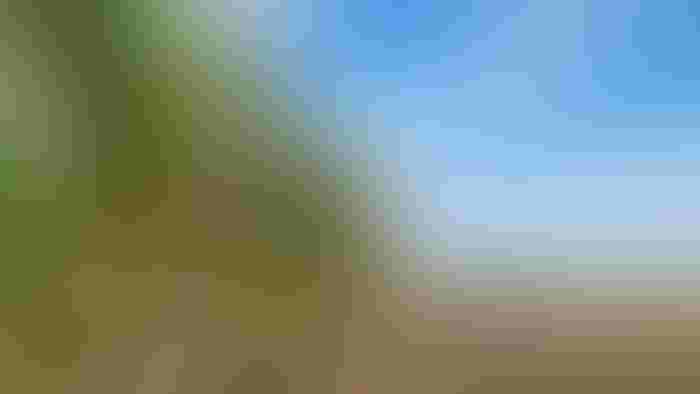 Sorghum silage harvest. (Photo by Shelley E. Huguley)
The market also remains favorable. "The grain sorghum market is good. We have no liquidity; no grain sorghum is available. No farmer-owned grain sorghum is available. And the market is telling them to hold."
He added that grain prices a year ago were high. "The basis for milo is still strong and I think it will stay strong. As for futures, who can guess what that will do."
Geopolitics
Politics will play a role, he said.
"In Texas, we are tethered to two of the most geopolitical markets—China and Mexico. China and has put a countervailing duty on us. Mexico buys a lot of grain sorghum. That market has been non-GMO. The Mexican president initially said they would buy no GMO corn. He's now changed to 'no GMO human consumption corn.' Geopolitics is a big factor in global markets."
Cleveland said South Texas farmers have most of their grain planted.
"Most of the milo is in the ground in the Lower Rio Grande Valley, and the Coastal Bend is getting after it pretty good, about 80% planted."
He said weather, as always, is a factor. "It's drying out quickly. We have had enough moisture to get a stand up. We have good profile moisture. Typically, if we go into a crop year like this, we're thinking about a pretty good yield."
The wheat factor
Cleveland said a lot of acreage yet to be planted might depend on what happens to wheat. "For forage wheat, cattle price will determine what will happen to that land.
"It's a wait-and-see scenario. If the dry weather pattern persists, we will see a lot of grain sorghum. A lot of wheat acres are dead. We don't have a lot of oats."
He said small grain in the High Plains had good potential at one time. "But high winds killed it.
"Overall, I think we will see sorghum acreage increase. Farmers in the Valley and Coast Bend like to maintain a 50/50 mix with cotton and grain. Some will increase to 60% grain and less cotton. We have to wait and see."
Cost factors
He said cotton prices and high production costs make profitability near impossible with anything less than excellent yields.
"Costs remain a huge concern with our guys. We knew commodity prices would come down. Diesel prices follow commodity prices, but we see an imbalance. Commodity prices are lower; inputs may be down but not as much. Commodity prices go down a lot faster."
Cleveland said farmers are trying to get a handle on diesel prices. "Fertilizer is down some and producers are nervous about buying too soon or waiting too late. With this volatility, they can't bank on a steady price.
"Also, we still have some equipment supply and supply chain problems. It has balanced out a bit."
Freight rates have eased significantly, Cleveland said. "We export about 65%, so freight rates are important." He said shipping a container this time last year ran about $25,000. "That helps a lot."
Cleveland also noted that Russia remains a significant market factor for grain as well as for essential production materials. "A lot of our phosphate comes out of Russia.
"It seems like we are looking at another weird year."
Kansas
Jesse McCurry, executive director, Kansas Grain Sorghum Commission and Kansas Grain Sorghum Producers Association, says USDA's "initial guess on national sorghum acres, released at their Ag Outlook forum is 6.5 million acres, up 2.8%."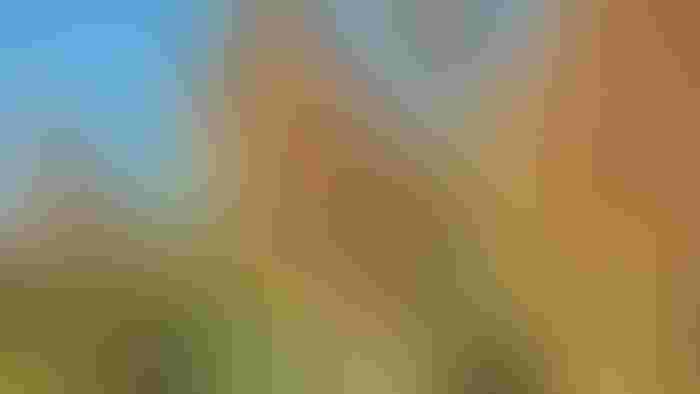 Photo by Shelley E. Huguley
He also noted that 2022 was not a particularly good year for sorghum in Kansas. "Kansas acres last year ended at 105 million bushels, down 60% from 2021. Yield, at 39 bushels per acre, is down 39 bushels from a year earlier." The 2.70 million acres harvested was down 21% from 2021.
"The value of the Kansas sorghum crop ended up at $737 million, down 54%," McCurry said. "That's the worst yields since 1960, because of severe drought.
"I think Kansas acres will be up a bit (maybe 10%) in 2023, but it is a dynamic question based on wheat and drought and markets. I expect more acreage growth in Texas because of the cotton situation."
McCurry said sorghum is an important rotation crop because of its climate-smart properties. He refers to: Sustainability - National Sorghum Producers (sorghumgrowers.com)
Oklahoma
Oklahoma sorghum acreage will depend on what happens to a struggling wheat crop, rainfall into May and early June and demand for hay.
Jordan Shearer, Oklahoma Grain and Feed Association board member, says if a lot of the wheat crop is failed out, producers may plant sorghum behind those acres, "if it rains in May and June. If it doesn't rain, who knows? We could see a lot of those fields fallowed."
He says last year's sorghum crop was one of the worst in the last 50 years. "We saw a lot of abandonment."
Shearer says Oklahoma typically plants from 600,000 to 700,000 acres of sorghum. "Top might be around 800,000," he said.
Forage sorghum, he added, could account for significant acreage. "We have a shortage of hay, so forage sorghum could fill some of that demand. Seed supply for forage sorghum could be short."
Subscribe to receive top agriculture news
Be informed daily with these free e-newsletters
You May Also Like
---