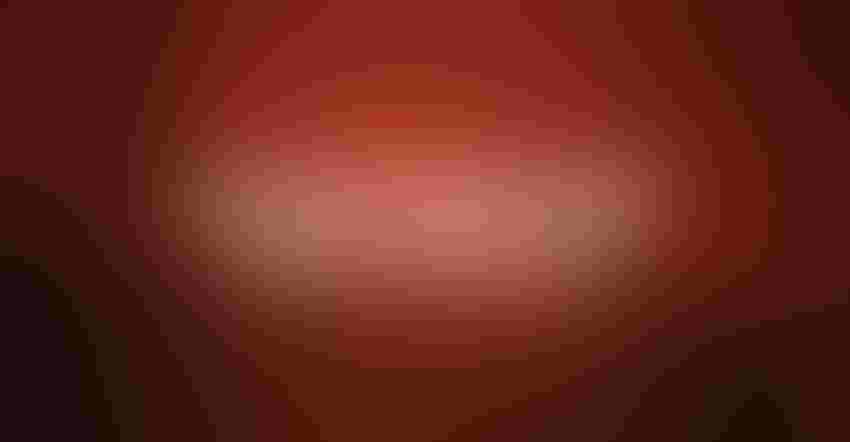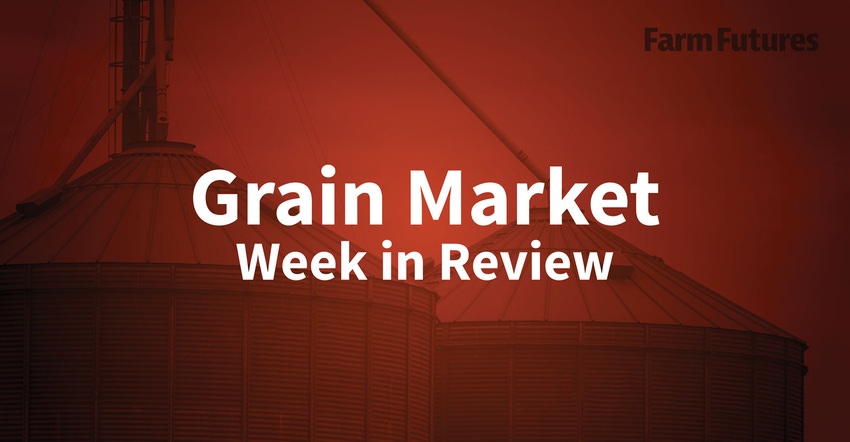 Missed some market news this week? Here's what Jacquie Holland, Ben Potter and our Ag Market IQ bloggers have been following.
Ag Marketing IQ
There was a lot of market surprise on lower U.S. acreage intentions. Will we see these numbers increase? Are they down due to higher input expenses or is it possible the USDA was too high on this same report in March 2020? I am sure any growers reading this are saying, "of course they were." The acreage question is a big one, but there are plenty of other fundamentals in the grain picture in addition to non-ag world events that can impact price. One year ago, the "experts" were telling you how poor price prospects were in the grain and oilseeds markets. To sum up most of these comments: prices were never going up again. Today? Many farmers believe prices are never going down. Who can blame them? These same "experts" are talking about how tight our carryouts look and it's hard not to believe more upside is in the future. 
USDA's surprising planting intentions released March 31 captured plenty of headlines – not to mention limit up moves in corn and soybean futures -- overshadowing quarterly grain stocks out the same day. But old crop inventories halfway through the marketing year underscored questions about how much will be left over before the 2021 harvest begins, increasing uncertainty over the impact of the acreage shock.
Brazilian farmers are a bit slower this year at advancing grain sales for new crop.  Overall Brazil has sold about 15% of its 2021/2022 crop versus 25% last year at this time. Why? First, anybody that has sold anything in the last 12 months probably regretted it as prices have continued to steadily climb higher.  They have been rewarded for being patient. Second, as profit margins have improved, so have farmers' cash reserves. This allows them to pay cash for more of their inputs rather than doing a soybean trade, which means locking a portion of their crop at harvest at much higher interest rates. By paying cash rather than a trade, they free up their marketing options. 
Here we are again, with grain prices still trading in a consolidation pattern, even after the friendly March Quarterly Stocks and Prospective Plantings report. May Corn futures have support on daily charts at the $5.30 area, while resistance is near the $5.80 price point. May soybean futures have support near the $13.75 area while resistance is near $14.50. These are wide trading ranges, but they have held for months thanks to tight ending stocks of both domestic corn and soybean supplies. Perhaps we should be thankful; normal seasonal price patterns typically suggest a price sell off for grain futures from Mid-March through Mid-May. Yet, here we are, with corn and soybean futures prices continuing to defy gravity at these loftier prices – at least, for the moment.
Five years ago, according to Informa Economics FNP, the Brazilian nationwide average farmland price—without buildings or other improvements—was pegged at $2,530 per acre, and just $627 some 15 years ago. But recent record market prices usually find farmers craving more land to farm, and Brazilians are no different. And that demand is having an impact on land values. In Mato Grosso you shouldn't expect to rent productive ground for less than $160 per acre, with some farms reportedly renting for up to $213 per acre. 
E-corn-omics
Trade estimates largely missed the mark on Wednesday's USDA 2021 Prospective Plantings report. USDA expects farmers will plant 91.1 million acres of corn, 87.6 million acres of soybeans, and 46.4 million acres of wheat. Of that total, USDA expects an 8.8% increase in winter wheat acreage with 2021 sowings at 33.1 million acres while spring wheat acreage will fall 4.2% from 2020 at the hands of higher corn and soybean profits to 11.7 million acres. That's a principal crop acreage increase of 2% from 2020.
Podcast
Last week, USDA released its hotly anticipated prospective plantings report, which sent corn and soybean prices soaring limit up on March 31. This Monday, USDA released its first crop progress report of the 2021 season. And this coming Friday, the agency will put out its monthly World Agricultural Supply and Demand Estimates (WASDE) report. We discuss all of these reports and more in the latest Midweek Markets podcast.
Farm Futures Market Update · 04 - 07 - 2021 MM PODCAST
Exports
The latest USDA grain export inspection report held another round of mixed round of data for traders to digest. On the positive side of the ledger was corn, which increased 11% week-over-week, and wheat, which nearly doubled its output from the prior week. Soybeans continued to trend lower, meantime, sinking another 32% lower week-over-week.
The latest round of export sales data from USDA held mostly bearish data for traders to digest. Soybeans fared the worst results after seeing net reductions for old crop grain, pushing totals to a marketing-year low. Old crop wheat volume also fell to a marketing-year low last week. Corn totals fared much better but were still 54% below the prior four-week average.
Outlook
The acreage estimates suggest the U.S. will likely produce 1.88 billion bu. of wheat in 2021. The total, while not necessarily remarkable relative to past U.S. wheat crops, will likely be 55.8 million bu. higher than 2020 crop, provided trendline yields hold.
WASDE
Analysts were expecting USDA to finally show reduced U.S. corn stocks in its April World Agricultural Supply and Demand Estimates (WASDE) report, out Friday morning, after stubbornly holding them steady a month ago. The agency noted a moderate downward shift today, pushing them down 150 million bushels to 1.352 billion bushels.
Recaps
Corn prices edged a couple cents higher overnight after China more than doubled its 2020/21 corn import targets to 866.1 million bushels in its latest Chinese Agricultural Supply and Demand Estimate report released overnight. Soybean futures prices were largely flat to a partial penny higher in the overnight trade. The minor gains to new crop futures suggested that the market isn't too nervous – yet – about rains in the Midwest that could potentially delay planting progress. Wheat prices continued $0.04-$0.06/bushel higher this morning as dry weather in the Plains continues to damper spring wheat planting progress. The wheat complex derived some of its strength from underlying gains in the corn market.
Wheat prices jumped higher again on Friday after USDA reported smaller global stocks in today's WASDE report, which triggered another round of technical buying. Soybean prices fought through a choppy session, ultimately closing down double-digits after a round of technical selling Friday, due largely to an uptick in global stocks. Corn prices tested moderate gains Friday morning but ultimately eroded into the red by the close after some technical selling.
Subscribe to receive top agriculture news
Be informed daily with these free e-newsletters
You May Also Like
---