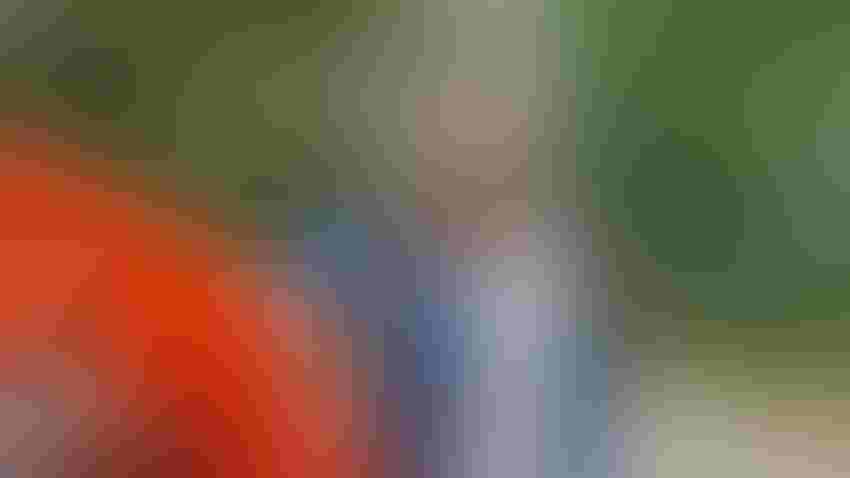 Opal Lee, the 96-year-old "grandmother of Juneteenth," has teamed up with USDA NRCS Texas to grow nutritious food for her neighbors in her USDA People's Garden.
Dee Ann Littlefield, USDA NRCS
For nearly a century, Texas native Opal Lee has been proving that growing good food never gets old. As a child, she spent summers at her grandparents' house in Texarkana, where they had a big garden in their backyard and raised all kinds of fruit and vegetables, along with some chickens and other farm animals. The family ate what they harvested and would load the extra produce into a horse-drawn wagon to take downtown to the local mercantile.
"There's something about farming and working that land that has such a positive impact on people," Lee said. "Gardening is so good for your mind and your soul, and the food is so good for your body."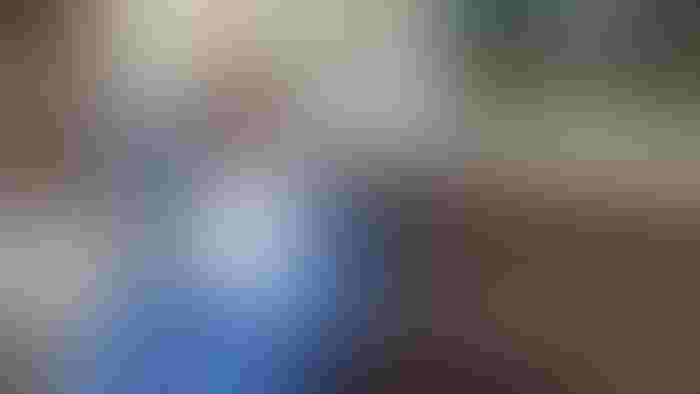 "Some people think of Juneteenth as a 'Black Holiday,'" she said, shaking her head. "It's not. It's a day for all Americans to celebrate and appreciate our freedom. It's a historic day for all of us. As one nation, under God, none of us are free until we are all free." (Photo by Dee Ann Littlefield, USDA NRCS)
Lee is living proof. At the age of 96, she is still actively gardening at Opal's Farm in Fort Worth, which includes a 3-acre garden. But the farm is much more than a plot of land where she grows fruits and vegetables. It is a place where she cultivates a spirit of sharing, caring, and motiving others to do the same.
For the past several years, Lee and her farm manager, Greg Joel, have been working with the state's USDA Natural Resources Conservation Service (NRCS) to find the best ways to care for the land while growing delicious food with optimum nutrient density. The farm, which is officially recognized as a USDA People's Garden, grows food for the nearby Community Food Bank in Fort Worth and offers their produce at the Cowtown Farmers Market in Fort Worth for a reduced rate for USDA-SNAP customers.
In a world that can often be divisive and isolating, Opal Lee's farm is a shining example of how gardening can bring people together and create a sense of belonging. Her spirit of sharing and caring is contagious, and motivates others to get involved and make a difference in their own communities.
Many people call Lee the "Grandmother of Juneteenth" because of her tireless fight to showcase equality and the freedoms Americans now enjoy. Born in Marshall, Texas, in 1926, Lee grew up in a time when segregation was distinctly evident. However, Marshall was a community that actively celebrated Juneteenth on June 19 every year, commemorating the end of slavery in the United States and the day when news of the Emancipation Proclamation finally reached Texas, two and a half years after it was signed.
Lee believed it was an important day in American history that should be recognized and celebrated across the country. Her dedication to this cause paid off when in 2021 Lee stood beside President Biden in the Oval Office as he signed the official proclamation declaring Juneteenth as a national holiday.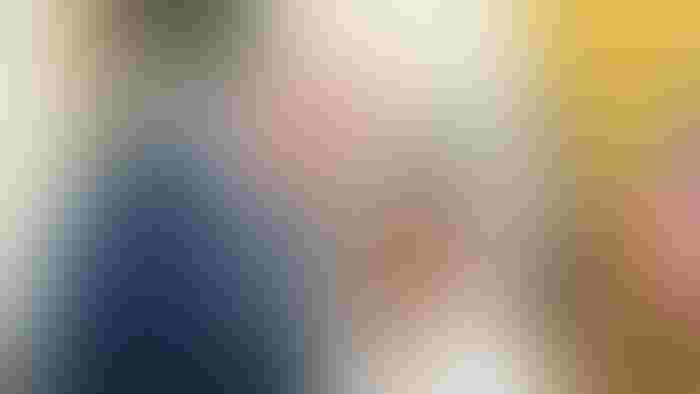 President Joe Biden talks with Opal Lee after signing the Juneteenth National Independence Day Act Bill, Thursday, June 17, 2021, in the East Room of the White House. (Official White House photo by Chandler West).
"Some people think of Juneteenth as a 'Black Holiday,'" she said, shaking her head. "It's not. It's a day for all Americans to celebrate and appreciate our freedom. It's a historic day for all of us. As one nation, under God, none of us are free until we are all free."
Always looking for ways to make a positive difference in the world around her, Lee established "Opal's Farm" as a 501(c)(3) non-profit organization under the business name of Unity Unlimited, Inc. with the goal of providing fresh, healthy produce for her neighbors in the Riverside neighborhood of Fort Worth. The Tarrant Regional Water District offered Lee a no-cost lease for the use of a 10-acre plot of land on the banks of the Trinity River under the condition that its operation be based on a conservation plan developed by NRCS. As an added bonus, the tract of land selected for the lease is only two blocks from her house, or "just a hop-skip-and-a-jump" as Lee describes it.
Through the partnership with the NRCS, Opal's Farm can optimize the garden's production and product quality by implementing a range of conservation practices recommended by NRCS. Over the course of the four-year relationship between NRCS and Lee, soil health on Opal's Farm has shown significant improvement, with soil organic matter increases.
"We initially developed a conservation plan for the farm in 2019 to help them meet Tarrant Regional's requirement for a land use plan as part of their lease agreement with them," said NRCS Urban Conservationist Michael Higgins, Arlington. "From that point, we started incorporating conservation practices such as soil testing, cover cropping, composting, crop rotation, and irrigation management. By using these techniques, the farm has been able to improve soil health, reduce water use, and increase crop yields."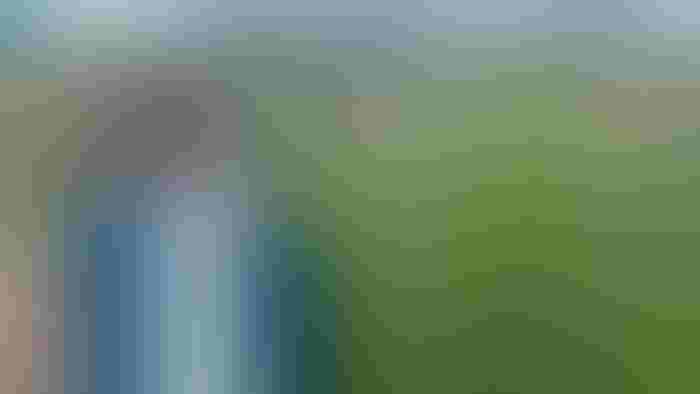 Opal Lee. Opal's Farm collaborates with NRCS to create a more sustainable and resilient food system. (Photo by Dee Ann Littlefield, USDA NRCS)
Both Lee and Joel enjoy sharing knowledge and expertise with other farmers and gardeners in their community. They have worked with the NRCS to organize workshops and training sessions on sustainable agriculture and planning urban and small-scale conservation practices, helping to promote environmental stewardship and food security with their neighbors.
The Opal's Farm partnership with the NRCS is an example of how collaboration and cooperation can lead to positive outcomes for both farmers and the environment. Working together, they have created a more sustainable and resilient food system, while also promoting environmental conservation and community development.
Source: USDA NRCS
Subscribe to receive top agriculture news
Be informed daily with these free e-newsletters
You May Also Like
---