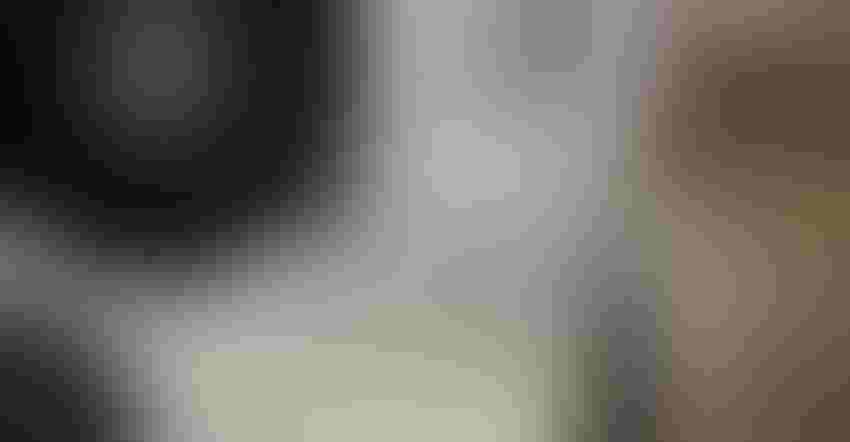 Heads up, farmers — the road ahead looks to be more competitive than you've ever imagined.
If you watched the Super Bowl recently, you saw the first-ever plant-based meat ad from Carl's Jr. The fast food restaurant has partnered with plant-based company Beyond Meat.
Although the meatless burger is sold with cheese and mayo, it can be ordered without, making it vegan. The commercial features a Western cowboy doing yoga while snacking on the burger. In the ad, he gets into some pretty flexible, bendy poses while describing the meatless patty. Like traditional Super Bowl ads, it's pretty silly, but with the huge audience of the Super Bowl, it may have influenced tons of people to try a meatless burger.
That's a trend increasing in popularity. The latest USDA Economic Research Service numbers show that as a nation, our calories consumed keep rising. More people are eating plant-based foods, and fewer people are eating animal-based foods; yet our pants keep getting tighter — and obesity and diabetes are on the rise.
Between 1970 and 2014, total calories consumed in the U.S. increased 28%; total plant foods (minus sugar) increased a whopping 44%, and total animal foods consumption declined by 6%. During the same time period, added sugar consumption increased by 10%, and fruits and vegetables consumption increased by 7%.  
Animal foods are categorized as fish, meat, dairy, eggs and animal fats. Plant foods are categorized as grains, fruits, vegetables and oils from plants. Added sugars are those added to foods during processing or preparation.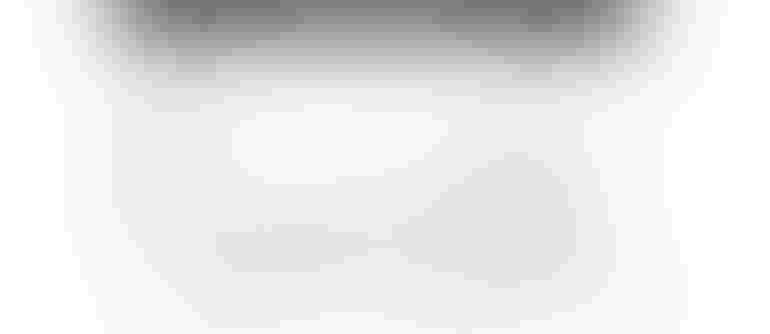 Every five years, a panel of experts evaluates and fine-tunes the Dietary Guidelines for Americans, and we're due for an update in 2020.  
The latest recommendations are to consume fewer calories, more fruits and vegetables, more whole grains (think whole wheat instead of white flour and brown rice instead of white) and less saturated fat (from animal products).
Where does that leave farmers who brave this winter weather to feed livestock? Perhaps what's needed is a bit more resolve to help market the benefits of beef and pork. Don't leave it to your association. When was the last time you invited someone from the city to experience what you do for your animals on a daily basis?
Meat to blame?
More than a few of us have a bulging waistline, but is meat to blame?
As a dietitian, I'm not convinced. A bulging waistline comes from too many calories in and not enough calories expended. What matters is balance, moderation and variety. Can a meatless meal fit into a healthy diet? Absolutely. So can a beef filet or pork tenderloin or piece of grilled fish. The keys are to choose leaner meats (to reduce the saturated fat and cholesterol) and balance your meal with plenty of fruits and vegetables.
Many of us are concerned that we don't fit into our clothes as well as we used to, and we know we need to work out more consistently. But I think it all comes down to making the right choices — portion control, lean meats with cuts from the loin or round rather than rib (rib-eyes and prime rib), skim milk and more fish, especially salmon.
Do we need a more plant-based diet? Depends on your definition of sides to that hamburger. You're probably aware that broccoli and a side salad are healthier choices than French fries or potato chips.
The extra calories in many American diets are most likely coming from soda, sweets and Starbucks.
Added sugars — now included on labels — is a key number to watch. Our bodies actually process added sugars (the kind found in sodas, sweetened beverages, cakes and cookies) differently than natural sugars found in apples and milk. That's because the apples and milk have lots of other nutrients and fiber that influence digestion.
So go ahead, try a meatless burger — but don't give up your beef that's full of iron, zinc, protein, B12 and a host of other needed nutrients. The new guidelines aren't recommending a 16-ounce steak that covers the plate, but a healthy diet can certainly have a 3- to 4-ounce portion of meat to go along with that side of broccoli and Brussels sprouts.
Here's a recipe that pairs a healthy, lean meat with a healthy salad.
Pork Tenderloin Salad
Nonstick cooking spray
¼ cup plus 1 tablespoon olive oil, divided
1 (3- to 3½-pound) pork loin roast
½ teaspoon kosher salt, plus additional to taste
Black pepper to taste
1 onion, chopped
2 cloves garlic, minced
1 cup apple cider
1 teaspoon lemon juice
¼ cup stone-ground honey Dijon mustard, divided
½ teaspoon ground thyme
2 tablespoons apple cider vinegar
1 tablespoon honey
3 cups thinly sliced Brussels sprouts
½ cup sliced red cabbage
2 large apples, cored and thinly sliced
Fresh thyme, for garnish
Spray a 3- to 4-quart slow cooker with nonstick spray. Heat 1 tablespoon oil in a large skillet over medium-high heat. Sprinkle pork with salt and pepper. Brown pork on all sides. Place pork in slow cooker. Add onion and garlic to skillet. Cook until softened. Add to slow cooker. Stir in cider, lemon juice, 3 tablespoons mustard and thyme. Cook on low heat for five to six hours or on high heat for three to four hours. Cut pork in thin slices.
Whisk together cider vinegar, remaining 1 tablespoon mustard, honey, and salt and pepper to taste. Add remaining ¼ cup oil, whisking constantly. Set aside.
Line a platter with Brussels sprouts, cabbage and apples. Top with half of the pork slices. (Note: Reserve remaining pork for another meal). Drizzle vinaigrette over all. Garnish with fresh thyme, if desired. Serves six.
Per serving: 370 calories, 28 grams of protein,  27 grams of carbohydrates, 3 grams of fiber, 19 grams of sugar (4 grams of added sugar), 17 grams of fat (3 grams of saturated fat; 0 trans fat), 70 milligrams of cholesterol, 400 milligrams sodium
Fargo is a dietitian for Hy-Vee in Springfield, Ill. Send recipe ideas to her at [email protected].
Subscribe to receive top agriculture news
Be informed daily with these free e-newsletters
You May Also Like
---