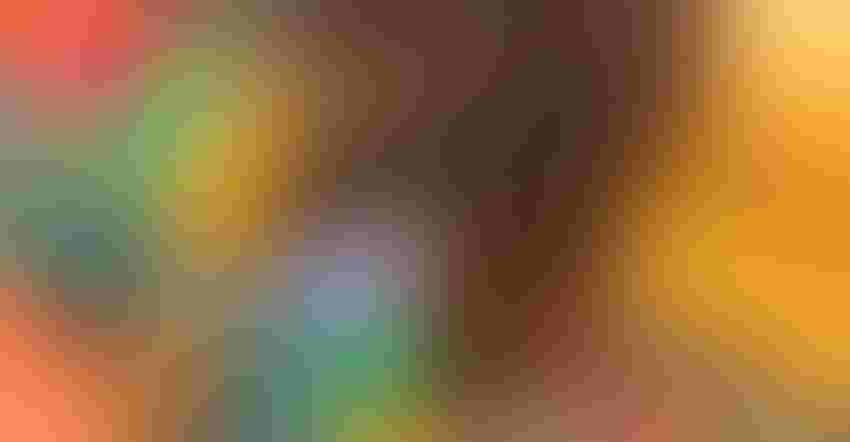 ENOUGH: Are 17 strands of multicolored tree lights going to be enough this Christmas?
As the weather cools, it's hard not to start thinking about Christmas. And that means it's time to make some important decisions regarding outdoor lighting displays — because it's never too early to start looking for bargains. For instance, are 17 strands of multicolored tree lights going to be enough, or should I be tapping the farm emergency fund to buy more? Or, should I be saving my money to rent a cherry picker to put them up?
The problem is, the tree I like to decorate keeps growing. About 15 years ago, I started putting Christmas lights on a scraggly little cedar tree that sprouted up near our hog barn. The first year or two, I could reach all the branches from the ground. Then for a few years, I stood on the pickup tailgate to fling strands of lights over the tree. When it grew a little bigger, I moved on to a stepladder. When that didn't give me enough height, I put the ladder in the truck bed. (Yes, I know that's not safe. Please do not follow my example.) Finally, I started drafting family members to hoist me up in the skid-loader bucket. (Also not safe.) Now even the skid loader doesn't reach high enough.  And, I'm pretty sure the skid loader won't fit in my truck bed, so that option is out.
This year, maybe it's time to reduce the hazards of decorating and leave that poor tree in peace. It still has some scars from incandescent lights that got a little hot before I switched to LEDs. I've also broken a few branches by jerking out light strands during freezing weather in January.
Other than family members and the feed truck driver, I'm not sure many people noticed the lights on that tree anyway. It's far enough from the road that people would have to know where to look to even see it. I liked seeing those lights when I went out early on dark mornings to do chores, but they really didn't do much toward sharing the Christmas spirit.
QUESTIONABLE FUTURE: These two volunteer cedars were flanked by an electrical pole until this year, when the line was rerouted. Debate continues if they should live on past this Christmas.
We do have a couple more volunteer cedars that are more visible from the road. We lit them last year for the first time thanks to our handy son's electrical expertise and 500 feet of power cord. They're in the middle of a 7-acre field in front of the house, and on dark nights it looked like they were glowing from the middle of nowhere.
The original plan was to cut those trees out of the field once the soybeans were off this year. They had grown there next to a power pole, but earlier this year the electric co-op rerouted the line down the driveway rather than diagonally across the field. Now that the power pole is gone, those little trees are unprotected. I'm sure we can delay the chain saw until after Christmas, but those trees need to go because they'll be in the way every time we cross that field to haul manure, spray, till, plant or harvest.
But maybe they are worth the bother, just so I can decorate them every December.
About the Author(s)
Subscribe to receive top agriculture news
Be informed daily with these free e-newsletters
You May Also Like
---