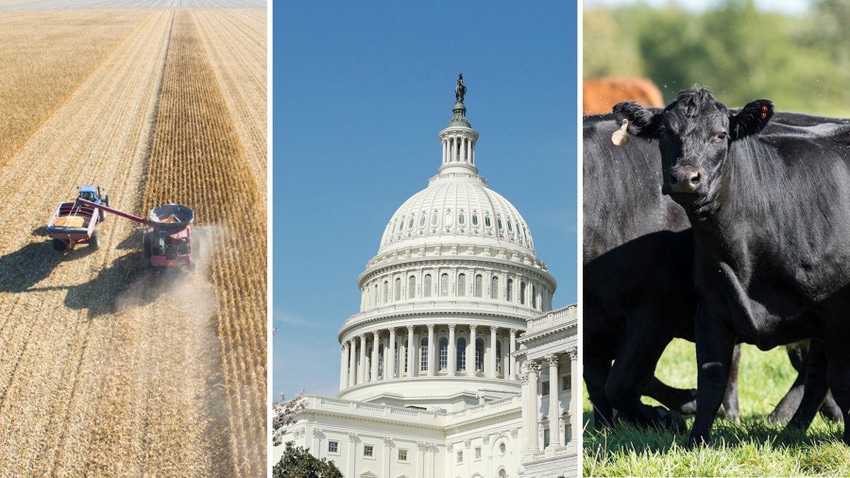 Did you miss some news this week? We've got you covered. Here's a collection of the top headlines in agriculture.
Agco pays $2 billion for 85% of Trimble Ag
Agco and Trimble announced a $2 billion acquisition of 85% of Trimble Ag, forming a joint venture between the two companies that will focus on autonomy and retrofit technologies. Agco is buying Trimble's ag assets which make up about 20% of Trimble's total $3 billion business, but the company will have exclusive rights to Trimble core technology. Learn more about what the venture means for farmers. – Farm Progress
Missouri land sale breaks record
A 115-acre farm in Saline County, Missouri sold for a record-breaking $34,800 on Sept. 21, which pencils out to just over $4 million. According to auctioneer Monte Fenner, the farm just east of Malta Bend had been in the same family for four generations, but the sellers were no longer interested in the farm business.
The six minutes of bidding involved two active bidders – both local farmers – with a starting bid of $15,000. The final buyer lives in an adjoining county but farms other land in Saline County. Fenner encourages all sellers to consider selling at auction. "You are guaranteed the highest price that all interested parties would be willing to pay for their property," he says. – Farm Progress
USDA to publish quarterly stocks data
USDA is scheduled to release a series of market reports on Friday at 11 a.m. that will provide markets with the latest insights about current corn, soybean, and wheat supplies, as well as finalized (ish) usage rates for corn and soybeans for the 2022/23 (old crop) marketing year. Market analyst Jacqueline Holland sets the groundwork for what to expect, and be sure to tune in to Farm Futures as the team digs into the numbers following the release. – Farm Futures
How dryness at grain fill affects corn
Dry weather during grain fill can be more detrimental to yield than even a true drought in June. Dave Nanda, director of genetics for Seed Genetics Direct, says stress during grain fill has an impact, but not all effects are negative. See what it means for kernel size, tip fill, disease pressure and more. – Indiana Prairie Farmer
Tyson, Perdue under investigation following child labor reports
Tyson Foods and Perdue Farms are under federal investigation for alleged child labor violations at meatpacking plants. The probe follows an investigative story published by The New York Times Magazine last week, detailing how a 14-year-old Guatemalan immigrant at a Virginia slaughterhouse operated by Perdue Farms was maimed by industrial deboning equipment. – Agriculture Dive
U.S. ag export values expected to decrease
U.S. agricultural exports have experienced a seven-year expansion run from 2015 to 2022, going from $137.2 billion to $195.9 billion. However, the latest USDA Outlook for U.S. Agricultural Trade report expects U.S. exports to be down $3.5 billion from the May forecast largely due to decreases in corn, wheat and tree nuts exports. The main reason for this decline is competition from Brazil, EU, and Russia. – Southwest Farm Press
And just for fun…
Iowa Pork enters unique agreement with football players
The Iowa Pork Producers Association is partnering with four Iowa State University football players to promote the pork industry. Cyclone teammates Myles Purchase, Tyler Moore, Tommy Hamann and Caleb Bacon are leading the new "Purchase Moore Hamann Bacon" marketing campaign. The goal is obviously to push Iowans to buy pork products - more specifically, they want you to purchase more ham and bacon! – Iowa Pork Producers Association
Subscribe to receive top agriculture news
Be informed daily with these free e-newsletters
You May Also Like
---