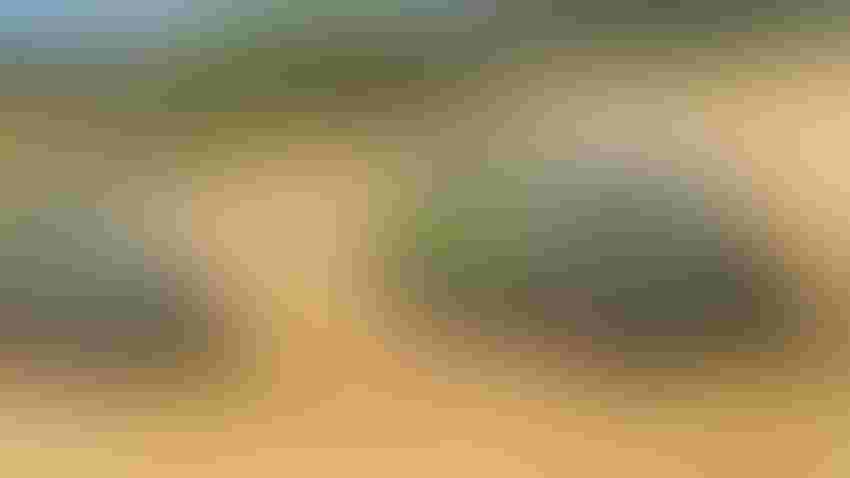 NEW TEAM: Agco President and CEO Eric Hansotia believes their $2 billion joint venture with Trimble Ag will be a "wonderful thing" for farmers. Trimble appears to agree, retaining 15% ownership.
Courtesy of Agco
At a Glance
Agco has bought 85% of Trimble Ag for $2 billion, combining it with their JCA Industries to form a joint autonomy venture.

The joint venture will work with Agco's Precision Planting business on solutions around autonomy and artificial intelligence.

Both Agco and Trimble have experience creating technology for the retrofit market, used across models and brands worldwide.
Agco and Trimble have announced a $2 billion acquisition of 85% of Trimble Ag, forming a joint venture between the two companies that will focus on autonomy and retrofit technologies.
Agco President and CEO Eric Hansotia says the joint venture is a collection of Trimble Ag plus Agco's JCA business.
"We want the joint venture to work hand in hand in an integrated way with our Precision Planting constellation of businesses," Hansotia says. Agco bought Precision Planting in late 2017 and then acquired six additional tech companies. That group will work together with the joint venture, almost as a single company, sharing technology, customer insights and more. 
"That will accelerate our innovation engine and deliver many more solutions to automate features for farmers all the way around the crop cycle," Hansotia says.
Trimble Ag makes up about 20% of Trimble's total $3 billion business, or about $500 million. Much of the remainder of the company is focused on mining, construction and more.
Agco is buying Trimble's ag assets but the company will have exclusive rights to Trimble core technology.
"That means that all of the innovation investment that Trimble puts forward on mining, construction, transportation and even automotive, we can then leverage into the ag industry," Hansotia says. "We bought a piece, but we have access to the whole."
Hansotia expects the new joint venture to act like a tech business: fast moving but farmer focused.
"One of our sayings at Precision Planting is, if you don't have mud on your boots when you come into work, you're not doing your job," Hansotia says. "That's our mindset and we're going to take Trimble engineers out to the farm immediately to immerse them in farmer agronomics and farmer economics.
"We want them to understand the pain points in a farmer's business. Then we'll put our best and brightest tech talent to work to find the lowest-cost, simplest way to come up with solutions for those challenges," he explains.
Retrofit on steroids
Hansotia and his team spent several days sharing their technology pipeline on a farm in southern Kentucky this summer, emphasizing that autonomy and clean energy are the economic engines driving Agco. Hansotia also shared their drive for retrofit technologies that can be applied to older equipment with any color of paint, aiming for a one- to two-year payback on every automated feature.
In some ways, the joint venture is the ultimate retrofit, given Trimble's work in creating technology that's "retrofit-able" on 10,000 models and brands.
"Both Agco and Trimble have the same DNA, in that we both wake up in the morning thinking about all farmers of all brands," Hansotia says.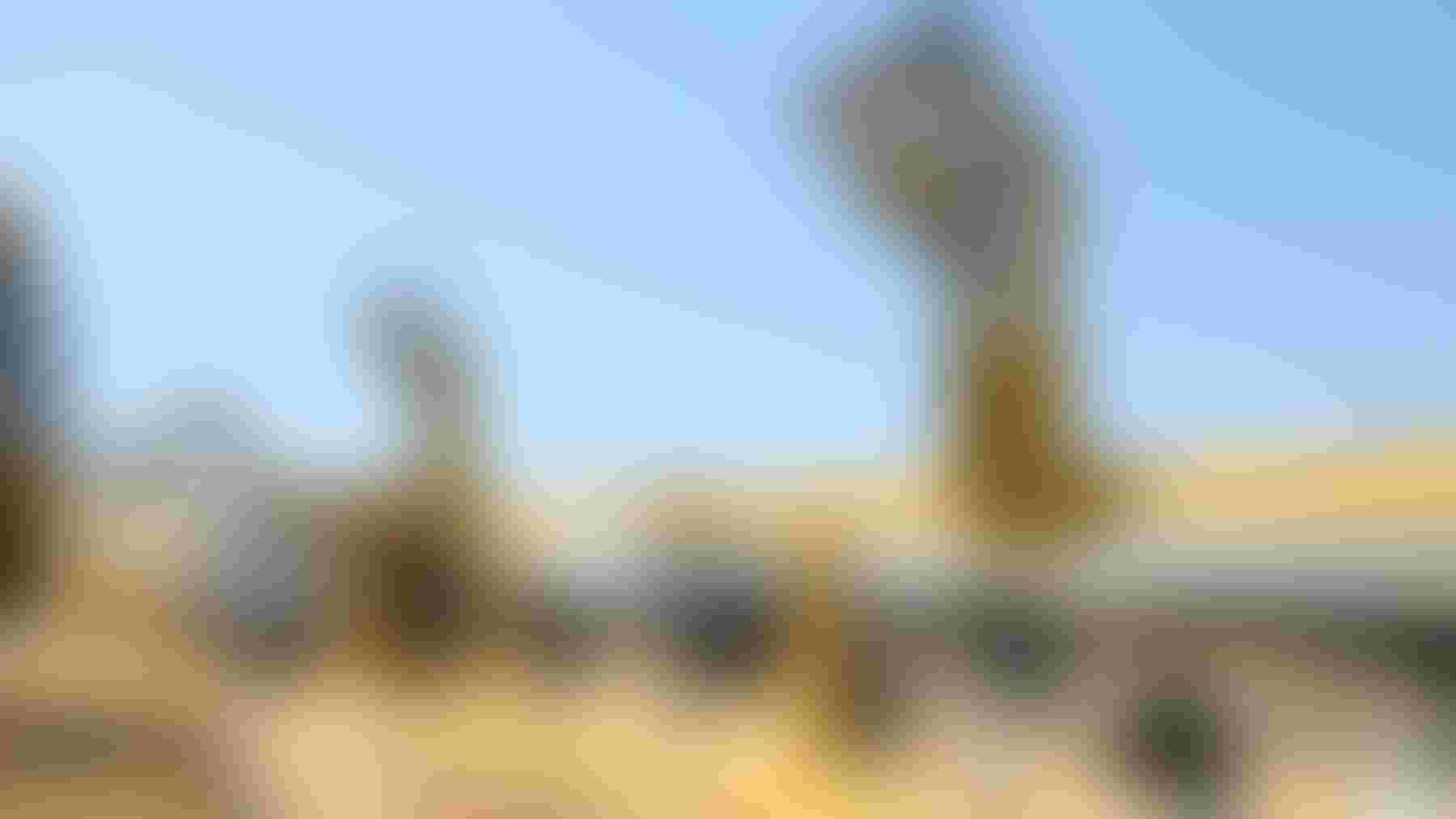 NEXT UP: Eric Hansotia says the new joint venture will address targeted spraying, using artificial intelligence. Agco shared its Symphony Vision project this past summer at a technology pipeline field day in southern Kentucky. Symphony Vision uses AI to spot and spray weeds only, cutting herbicide use by 77% in some cases. (Photo by Holly Spangler)
As an example, he points to GPS, which Trimble has developed and evolved for 25 years, first to sub-inch accuracy and now to vertical components for grading construction sites, while also making it work on thousands of different models and brands worldwide. That's what gets Hansotia most excited: that as they develop new autonomy and retrofit technology, they'll have access to that entire market.
"This pathway to access 5-year-old and 10-year-old machines of all brands is a huge value that nobody else has," he explains. "Even some of the big competitors in the ag industry don't focus on all the other brands."
Existing partnerships not affected
Given Trimble's extensive partnerships and integrations in agriculture, should farmers driving non-Agco equipment with Trimble tech be concerned?
Hansotia says absolutely not. Trimble has a direct-to-factory relationship with more than 100 companies, including CNH, Claas, Horsch and more. That's separate from its retrofit business, which allows Trimble to sell directly to the farmer, reaching even more paint colors.
"We absolutely intend to continue those relationships and strengthen them," Hansotia says, offering up Precision Planting as an example.
"Precision Planting had a relationship with many of these same companies, and we've been able to demonstrate that even though Precision Planting is owned by Agco, we firewall that business off, and we protect their data and innovation."
Further, he says, farmers with current Trimble technology will benefit not only from Trimble engineers' work, but from that of Precision Planting as well.
"Now you've got the full power and might and intellectual engine of the Precision Planting crew, working side by side with Trimble engineers," Hansotia says.
Solutions for farmers
Among the first challenges they'll address is targeted spraying. In the next year or so, Agco hopes to commercialize Symphony Vision, a targeted spraying technology that uses artificial intelligence to spot weeds and spray just the weed — reducing postemergence herbicide use by 77% in some cases.
Hansotia says their mission is to automate every element of what a farmer does in the cab, from preplant through harvest. They want to reduce farmer reliance on labor and, in some cases, have a fully autonomous vehicle. Agco's JCA business is entirely focused on autonomous vehicle development.
"You can't get the full value out of autonomy until you've automated all the features that the operator does," he says.
Hansotia is an engineer by training but a Wisconsin farm kid by birth, and he points out that many farmers will say they don't necessarily like new technology — they just want something to work in the simplest way possible. He says that's the goal of this new joint venture: taking a complex job and making it simple and reliable for the farmer.
"We're cross-pollinating some of the leaders back and forth, and we want to get the best of both in our future culture," Hansotia says. "It's the intersection of farmer focus and innovation."
Agco's acquisition timeline
Since Agco's formation in 1990, the company has acquired a long list of companies. Here's a look:
1991: Hesston Corporation, White Tractors acquired

1993: White-New Idea acquired

1994: Massey Ferguson, McConnell Tractors, Black Machine acquired

1995: Tye Company acquired

1996: Iochpe-Maxion, Deutz Argentina, Western Combine Corporation, Portage Manufacturing Inc. acquired

1997: Fendt GmbH, Dronningborg Industries acquired

1998: Spra-Coupe, Willmar acquired

2000: Hay and Forage Industries acquired

2001: Ag-Chem Equipment Co. Inc. acquired

2002: Caterpillar (Agriculture business), Sunflower Manufacturing Company Inc. acquired

2004: Valtra (formerly Valmet) acquired

2007: Laverda S.p.A. (50%), Sfil acquired

2008: SISU Diesel rebranded as AGCO SISU POWER

2010: Sparex Holdings Ltd. acquired

2011: GSI Holding Corp, AGCO-Amity JV LLC (50%), Laverda S.p.A. (remaining 50%)

2012: Santal Equipamentos (50%), Shandong Dafeng Machinery Co Ltd (80%), Algerian Tractors Company JV (49%)

2013: Johnson Systems Inc. (via GSI), Fuse Technologies launched

2014: Santal Equipamentos (remaining 40%), Intersystems Holdings Inc.

2015: Farmer Automatic GmbH & Co. KG, C-Lines

2016: Tecno Poultry Equipment S.p.A., Cimbria Holdings Limited

2017: Precision Planting, Forage Division of Lely Group, CP Group JV acquired

2020: 151 Research acquired

2021: Farm Robotics and Automation SL (Faromatics), Appareo Systems LLC, Headsight Inc., Greeneye Technology (investment), Apex.AI (investment)

2022: JCA Industries, OPTIfarm (investment) acquired
Subscribe to receive top agriculture news
Be informed daily with these free e-newsletters
You May Also Like
---