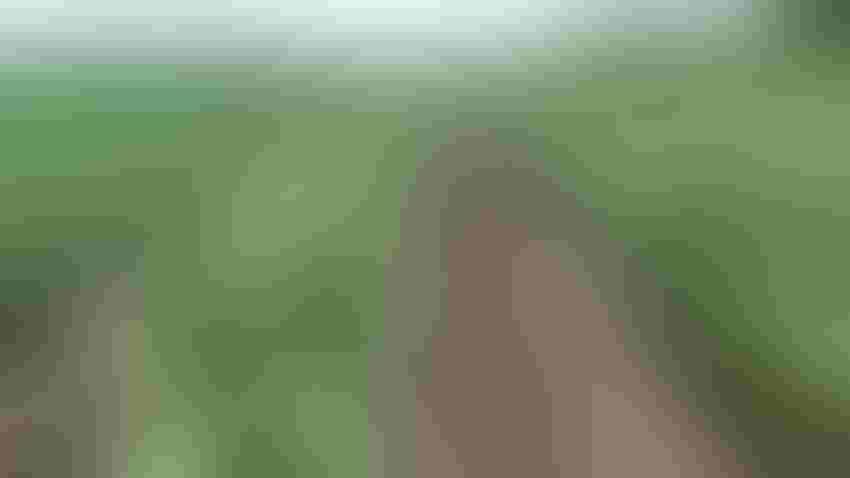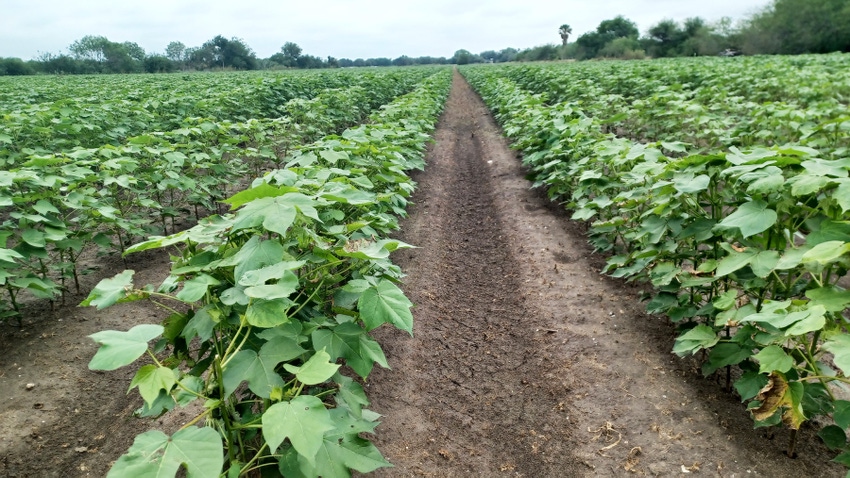 Beautiful Lower Rio Grande Valley cotton on Heron and Julie Castillo's farm.
Dwight Jackson, NCC
A mere 135,000 acres in the Lower Rio Grande Valley represents the last holdout for the boll weevil, a pest that laid waste to millions of acres and accounted for millions of dollars in lost income to U.S. cotton farmers for most of the 20th Century.
The persistent pest is not going away without a fight.
"We struggled a little bit this year," says Patrick Burson, chief administrative officer, Texas Boll Weevil Eradication Foundation and a veteran of 27 years in the battle to rid Texas of the boll weevil.
"Go back to this time last year," Burson says. "Things really looked awesome. Up to July 30, the program captured a total of 112 weevils. But in late August a field south of MacAllen, for no apparent reason, blew up on us. In a three-week span we got weevil reproduction that went undetected. Some 3,500 weevils were captured in that one field. That set us back a little but remediation steps got numbers under control."
Always surprises
He says dealing with Mother Nature always comes with surprises.
Burson also notes that working with cotton producers in Tamaulipas, Mexico, had begun to help bring numbers down. "We have worked closely with Tamaulipas since 2016. Texas BWEP provides technical expertise. The point is to work with them, to have them do the same things we're doing in the U.S., follow the same protocols."
He adds that the Mexican cotton industry struggles with funding. "We were able to locate some funds through the North American Plant Protection Organization. Funding for Mexican cotton growers is good for the U.S. cotton industry."
That late-season blow-up, Burson says, carried over into 2023. "In December 2022, we started capturing weevils in places where we had not captured any in a year or two. A lot of the LRGV acreage is clean. We still have a battle along the Rio Grande.
He says part of the problem stems from missed treatments in Mexico last year. "Failure to treat fields with hostable plants allowed weevil populations to  build."
Migration
He says a large number of weevils migrated into the Valley south of McAllen in the first four months of 2023. "At the beginning of the '23 season we started capturing weevils scattered all over."
He says reproductive situations typically are limited to a small area. "We were catching single weevils across the region."
From January 1 through April 1, the program caught 1,126 weevils "before we had cotton in the ground. We were dealing with migration issues and trying to get Mexico up to speed and following protocols, including timely treatments."
Burson says the reason for the upsurge in '22 and '23 included migration out of Mexico. But that was not the only source. "We have our own weevils, so it's not all on Mexico. We captured 807 weevils in '23 before the first of April."
Burson applauds LRGV cotton farmers for their efforts. "They  do a good job. They trap all year long because weevils we trap in the winter we  don't have to worry about in the field."
Making progress
Burson says the program is making progress. "Things are going okay but could be better. Weather events or other issues set us back. We dealt with that this year."
Burson sees the last bastion of weevil infestation as a different challenge than was the case across the Cotton Belt, where the pest is no longer a threat.
"The LRGV is a different beast. It is the one place in the state, and in most of the country, that normally has no killing freeze. It's a big battle but producers do  a good job.
Stalk destruction
"Stalk destruction is a key. Our rainy season runs from August 15 to September 1. Wet conditions  in September and October extend the period with hostable plants. The longer the host-free period we have, the better."
Stalk destruction deadline is September 1.
"As long as growers get stalks cleaned out and starve the weevils, we're in good shape. If we go past that deadline, rainy spells allow cotton vegetation to hang on for two or three weeks. That's devastating for reproduction potential. When it's raining, it's hard to conduct program operations."
Burson says  producers adhere to the stalk destruction protocols and deadlines "for the most part. Sometimes a  handful don't want to follow the rules. A few producers might leave stalks too long or plant too late. Some need to do better; most do a great job.
"To be advantageous to all growers, the rules are necessary. We're not making decisions for individual growers but for all growers."
Weather factors
Burson said Hurricane Hannah shredded a lot of two- and three-bale cotton in 2021. "The year's long host-free period helped move the program forward."
Looking ahead, he says the program will continue to battle the same things, including weather.
No Malathion resistance
Burson also notes that ongoing trials indicate boll weevils have not developed resistance to Malathion, the insecticide used to treat them. Tests show "boll weevil does not become resistant to Malathion."
Burson also praises BWEP staff. "Staff in the Valley fight battles every day. They are doing what they need to do."
He contends that the eradication program has kept cotton production viable in Texas and across the Cotton Belt.
"The program is a blessing. I'm not sure we would have cotton in Texas without it," he says.
Challenges remain. "Weather can set us back." He says working with Mexico will be an important factor, as well.
"We keep fighting, and we have a lot of good producers in Texas. The goal is zero weevils. We will get there as fast as we can."
Long road to eradicate weevils
Below is a short history of the boll weevil eradication program excerpted from the Texas Boll Weevil Eradication Foundation, Inc. website (TBWEF - Home (txbollweevil.org).
Based on [research] a special study committee of the National Cotton Council of America concluded it was technically and operationally feasible to eradicate the boll weevil. The subsequent success of the three-year boll weevil eradication trial, initiated in 1978 on 32,500 acres in North Carolina and Virginia, led to the creation of the southwestern and southeastern boll weevil eradication programs.
The Southwest Boll Weevil Eradication Program was implemented in 1985 to eradicate the boll weevil from about 233,000 acres in western Arizona, southern California and northwest Mexico. In 1988, the program expanded to include 320,000 acres of cotton in central Arizona. Eradication in southern California and western Arizona was completed in 1987, and in 1991 in central Arizona. The Southeast Boll Weevil Eradication Program was designed to eradicate the boll weevil from about 500,000 acres of cotton in the remaining part of North Carolina and in northern South Carolina. This was followed in 1987 with a program in the remainder of South Carolina and in Florida, Georgia and southern Alabama.
The Southeast program also maintained previously eradicated areas in Virginia and the Carolinas as part of a post-eradication plan. A buffer zone on the western edge of the eradication area was also maintained to prevent boll weevil populations from returning to eradicated areas. The Southeast program has since expanded to eastern Mississippi, middle Tennessee and the remainder of Alabama.
The Texas Boll Weevil Eradication Foundation Inc. was established by the Texas Legislature in 1993. The cotton-producer-run, nonprofit foundation governs and oversees the implementation of the boll weevil eradication program in Texas.
The Southern Rolling Plains zone was the first area to start the program on 220,000 acres in the fall of 1994, and was declared functionally eradicated, the first zone to achieve eradication, in September 2000. The Rolling Plains Central zone was declared functionally eradicated in February 2002.
Subscribe to receive top agriculture news
Be informed daily with these free e-newsletters
You May Also Like
---