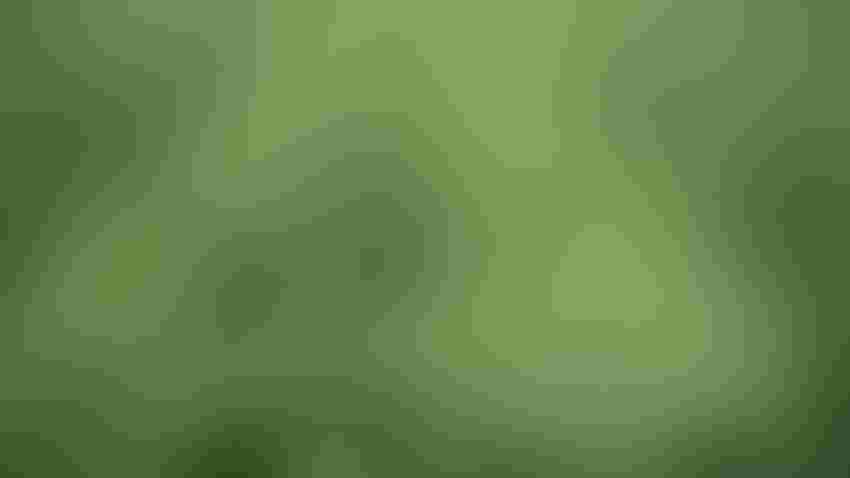 Cotton is coming along on Joe and Tate Baumgardners' farms but they, along with most Southwest producers, are in desperate need of a rain and a reprieve from extreme temperatures.
Nicole Yarborough
The 2023 crop started with a lot of promise on Joe and Tate Baumgardners' farms near Wellington, Texas. But this summer's heat wave, including four weeks of triple-digit temperatures and no rainfall, is stifling that potential.
"We need a rain, like now," Joe said of his cotton and peanuts. "It was off to such a promising start. It's not looking good right now."
August 5, the region endured 105-degree temperatures and a 12-mph southwest wind, according to The Weather Channel website. Rain chances range from 1% to 14% over the next 10 days. The majority of the temperatures are predicted to be over 100 degrees. Today, the high is supposed to reach 107 degrees.
The wind has blown "every stinkin day," Joe says. "It's brutal."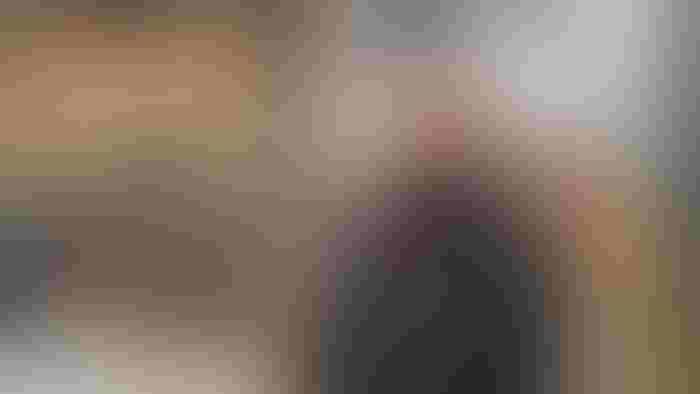 Wellington, Texas, producer Tate Baumgardner first visited with Farm Press at this year's Red River Crops Conference. (Photo by Shelley E. Huguley)
But the season didn't start that way. When Farm Press first visited with Tate at the end of May, he and his dad were trying to catch a dry day to finish planting their cotton in an ever-narrowing planting window. "We've gotten a lot of rain," Tate said May 31. "I feel like I'm running out of time. We have 10 more days. June 10 is the planting deadline."
Thankfully they got everything planted. "We had to work our tails off, but we got it in," Joe says. "Some of its not the greatest stand in the world but we got it in."
As of the beginning of June, the Wellington region had received about 8.5 to 11 inches of rain with the majority of it falling in the month of May.
June 3, as the Baumgardners hosted a rehearsal dinner at their farmhouse, they received five more inches. "And there was a half mile of dirt road for people to go up and down to get to my house, so that became interesting," Joe said with a laugh. "There's some ruts in my yard, but everybody got in and out and down the road."
Periodic rainfall continued, including a hailstorm at the end of June, destroying 250 acres of Tate's irrigated cotton and causing significant damage to Joe's. Tate replanted with sorghum. Joe still has his cotton.
"Driving by you really can't tell. But you get out in it, and you can see the damage," Joe laments. "It has decent potential." But if it doesn't rain, the prospects aren't good.
"The dryland is hot and the irrigated is getting really hot. We just can't keep pumping enough water on it when it's 107 degrees every day with a 25-mile per hour southwest wind," Joe adds.
Cover crops
The Baumgardners strip till about 70% of their fields, and use conventional tillage on the remaining. They also plant cover crops. "Probably, 70% of our row crops are in some sort of cover," Tate says, including their runner and Spanish peanuts.
"I know a lot of people don't traditionally plant cover on peanuts, but we've tried it a couple of times and didn't see any yield loss," Tate says. "Now we do it all the time and seem to have good luck."
In the past, the Baumgardners have planted wheat or rye cover. This year they rotated back to oats, planting them in February on listed ground. "This is the first time we've had good luck with the oats," Tate admits.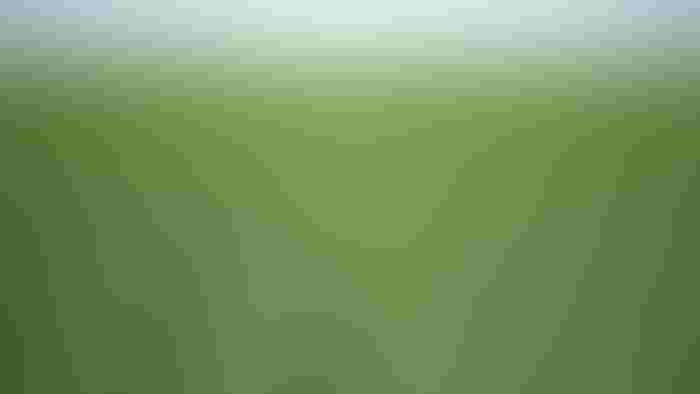 The Baumgardner's Spanish peanuts. (Photo by Nicole Yarborough)
Joe concurs. "The oats worked exceptionally well this year because we planted in between the rows and they got up big enough to cover, hold the ground and protect the cotton without sapping all the moisture out of the ground."
Tate also credits timely rainfall. "The moisture is what made it work this time. We've tried it once before and were hoping for a rain and it never did. They came up but didn't make a big enough cover."
Insects
Insects have not been a major issue this season. They've treated their cotton for flea hoppers. "I think we've got them under control," Joe says.  In sorghum, so far, they haven't seen any sugarcane aphids. Joe credits a tolerant variety.
This year, the late spring rains prompted the Baumgardners to change their fertility program on some of their dryland acres.  "Normally, we start with our irrigated and put some [fertilizer] down with it but then when we move to dryland, and if we have some leftover in the tanks, we'll just run it to empty the tanks."
This year, he said they applied liquid fertilizer in-furrow to all of their dryland acres.
Weed control
Weeds were an issue early following the rain. "We had a big weed flush and sprayed one more time than we would have by now," Joe says. "It was so wet we couldn't get a good kill ahead of the planter, so we had some escapes that got big on us."
The recent temperatures have slowed weed production but they've all but halted plant growth. "In this heat, everything quit growing. The peanuts took off. They were loving the cooler weather we had early. But once this heat bore down on them, they've just kind of quit growing," Joe says.
The cotton hasn't quit, but it's slowed dramatically. "We put growth regulators on it to slow it down about the same time it got hot, so we have really slowed it down."
Joe has been farming since 1981. The last three years-- complicated by drought, volatile markets, supply chain issues and high input prices -- don't fall under the "worst" category of his farming career but certainly frustrating. "This heat the last three summers has just been misery. What's saving us is crop insurance. We didn't have that early in our farming career."
They enroll in a plan with a lower premium "but still keep our guarantee high enough that we can have decent coverage if we have a total loss to help pay expenses instead of it being an absolute loss with nothing to help us out."
In the meantime, what they really need is moisture. "We just have to have some rain and relief from this heat."
Subscribe to receive top agriculture news
Be informed daily with these free e-newsletters
You May Also Like
---