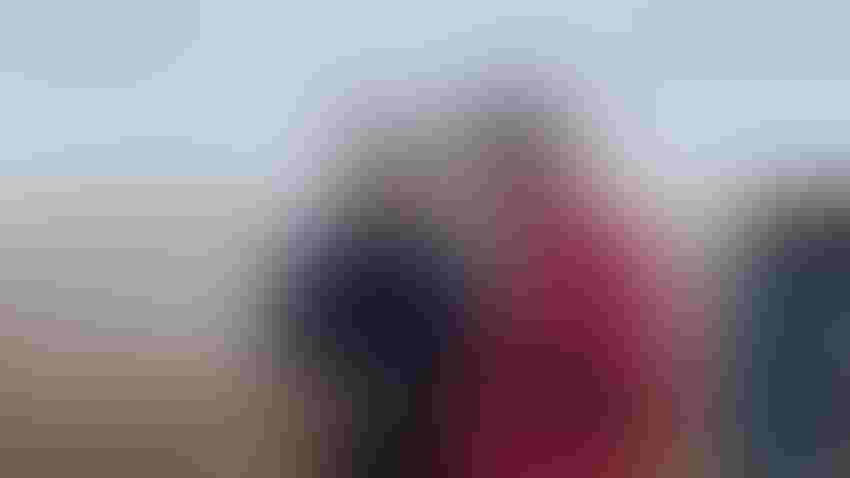 Producer Chase Schuchard, left, with his father-in-law Randall Bankhead near Roscoe, Texas. In this 2021 photo, the two were anticipating a bountiful harvest. This year, drought, extreme heat and two late hailstorms are writing a different story.
Shelley E. Huguley
As Texas Rolling Plains producers stood, each giving an account of their crop status, it was clear the weather has yet again wreaked havoc on the region's cotton crop. From drought to a devasting October hailstorm, this primarily dryland region that began planting with moisture and promise has suffered big losses once again. 
"It was a tough year but we're getting through it," admitted Chase Schuchard, who farms dryland and irrigated cotton near Roscoe with his father-in-law Randall Bankhead.
When the season started, the two were "fairly optimistic," Schuchard said.  "We got everything planted and up and looking good until about the 4th of July. Then it got hot and dry, which is not uncommon, but it was hotter than normal… the difference between 98 degrees and 105 degrees." 
Like many in the region, they didn't have a wet winter or spring, although they received some rainfall during planting.  "There wasn't a whole lot of deep moisture to tap into, so the dryland never set fruit and it was a disaster."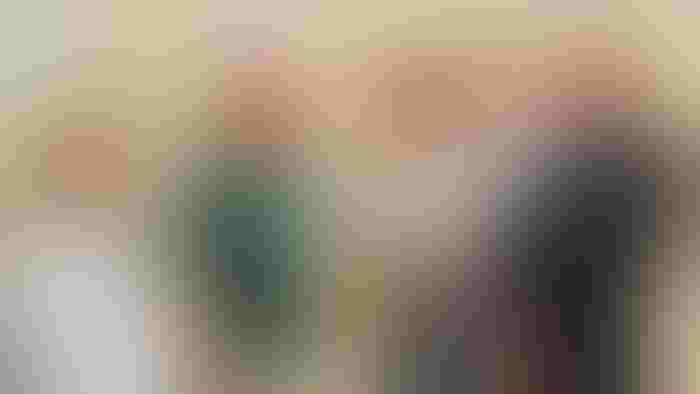 Producers visit with the Honorable Mike Conaway, right, at the recent Rolling Plains Cotton Growers fall meeting. From left, Judy and Richard Gaona, Roby, and Kevin Corzine, Stamford. (Photo by Shelley E. Huguley)
Resources were shifted to their irrigated crop. "I was pessimistic about it in July and August, but it starting to look pretty good towards the end of August and September," Schuchard said. "We probably had 2- to 2.5-bale irrigated but then we had two bouts of hail and lost about 30% of our crop."
He described the hail as severe. "Where we got hail, it's pretty much a complete loss.
"I just wish we could have harvested what we worked so hard to grow."
Drought effects on cotton yields
His sentiments were shared by many at October's Rolling Plains Cotton Growers' meeting in Abilene. The organization's board president, Sutton Page, who farms 15 miles southeast of Stamford, said his region started the season "extremely wet." Ironically, he was praying for conditions to dry so they could plant, he said.
Page began planting June 10 and finished June 22, a couple of days past the planting deadline. Because conditions looked promising and the summer's moisture forecast looked probable, Sutton pumped a lot of fertilizer into his crop.
Throughout June and into July, several storms popped up. "We had a lot of cotton get blown out," Page said. "We replanted and started running a rotary hoe to break the crust, running the sandfighter to hold the ground. When the dust settled, we had a decent stand in every field."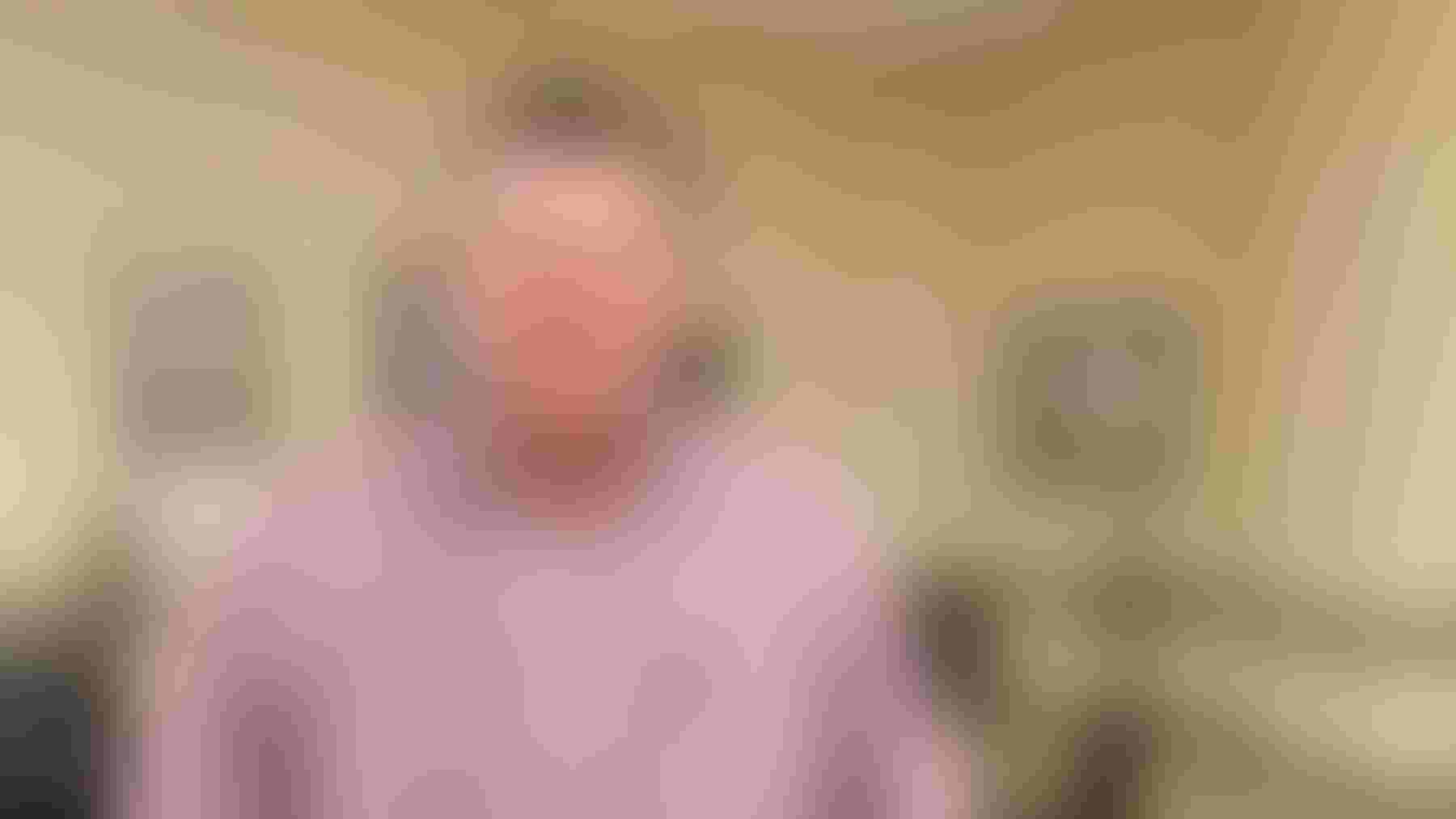 Rolling Plains Cotton Growers President Sutton Page, (Photo by Shelley E. Huguley)
Kevin Corzine, also a Stamford producer, said some replanted as many as three and four times. Once the crop was finally up and growing, he, too, was optimistic.
But in July throughout most of September, the rain stopped. Consecutive days of triple-digit temperatures, reaching as high as 113 degrees while the cotton was blooming and pollinating, quickly stifled hope. As the cotton was squaring, "we were still dealing with the heat, and it was throwing squares off on the ground," Corzine said. "So, the cotton really struggled through August and September."
And while late September rains benefited the wheat, Corzine said they were too late for the cotton. He estimates he'll only harvest about a quarter of his acres.
Page predicts that only half of his crop will harvest. "Our grades are not going to be what we want. We've got a ton of small bolls."
Cotton crop failure
Jeff Posey, 3 J Posey Farms, Roby, said his dryland is bad. "One of 20 bolls has four good locks in it. The rest of them are hard-locked. There will hardly be any dryland harvested in Fisher County."
The same storm that hit Matador in June, hit Fisher County as well, destroying about 65% of Posey's crop. "We didn't have the tornado like they did but the winds were 95 mph to 115 mph hour winds. A lot of the cotton west and east of Rotan was taken out, so there was a lot of dryland cotton that never made it past that point.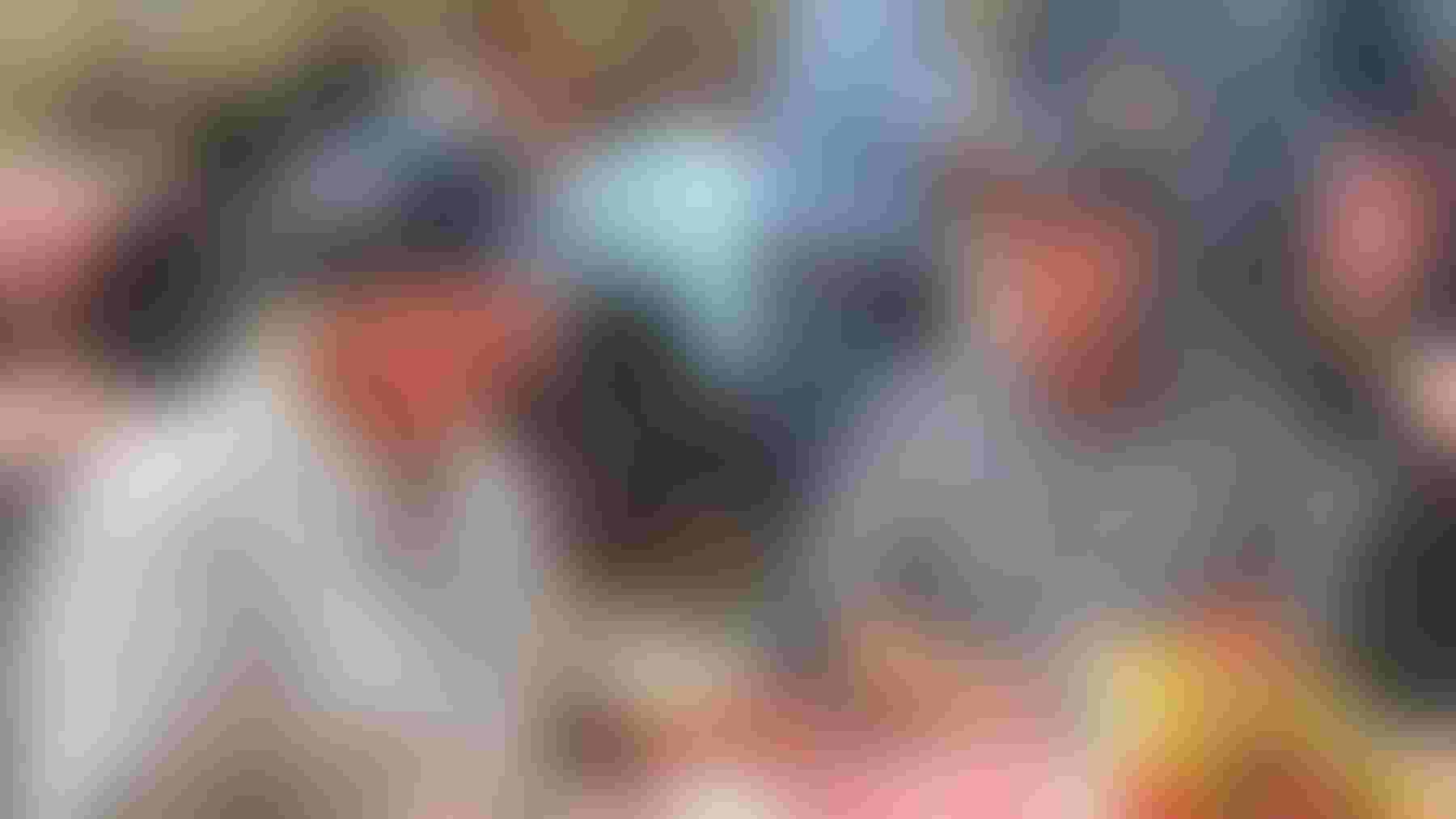 Producers and Farm Press High Cotton Award winners Jeff Posey and Randall Bankhead visit at the fall meeting. Posey said about the season, "It's so disappointing that the summer turned out as hot and dry as it did." (Photo by Shelley E. Huguley)
"The irrigated has some bolls, but they're small. It'll be harvested but it's a sad-looking crop for the potential we had with moisture in the first to late part of May and early June.
"It's so disappointing that the summer turned out as hot and dry as it did."
Waiting on crop adjusters
Johnathon Lefevre, who farms near Stamford, told Farm Press he doesn't plan on taking any cotton to harvest. He, like many at the meeting, is waiting to hear from the crop adjuster. "If we don't take any this year, it will be two years in a row. That's hard on the whole community, the gins, the town, everything," he said.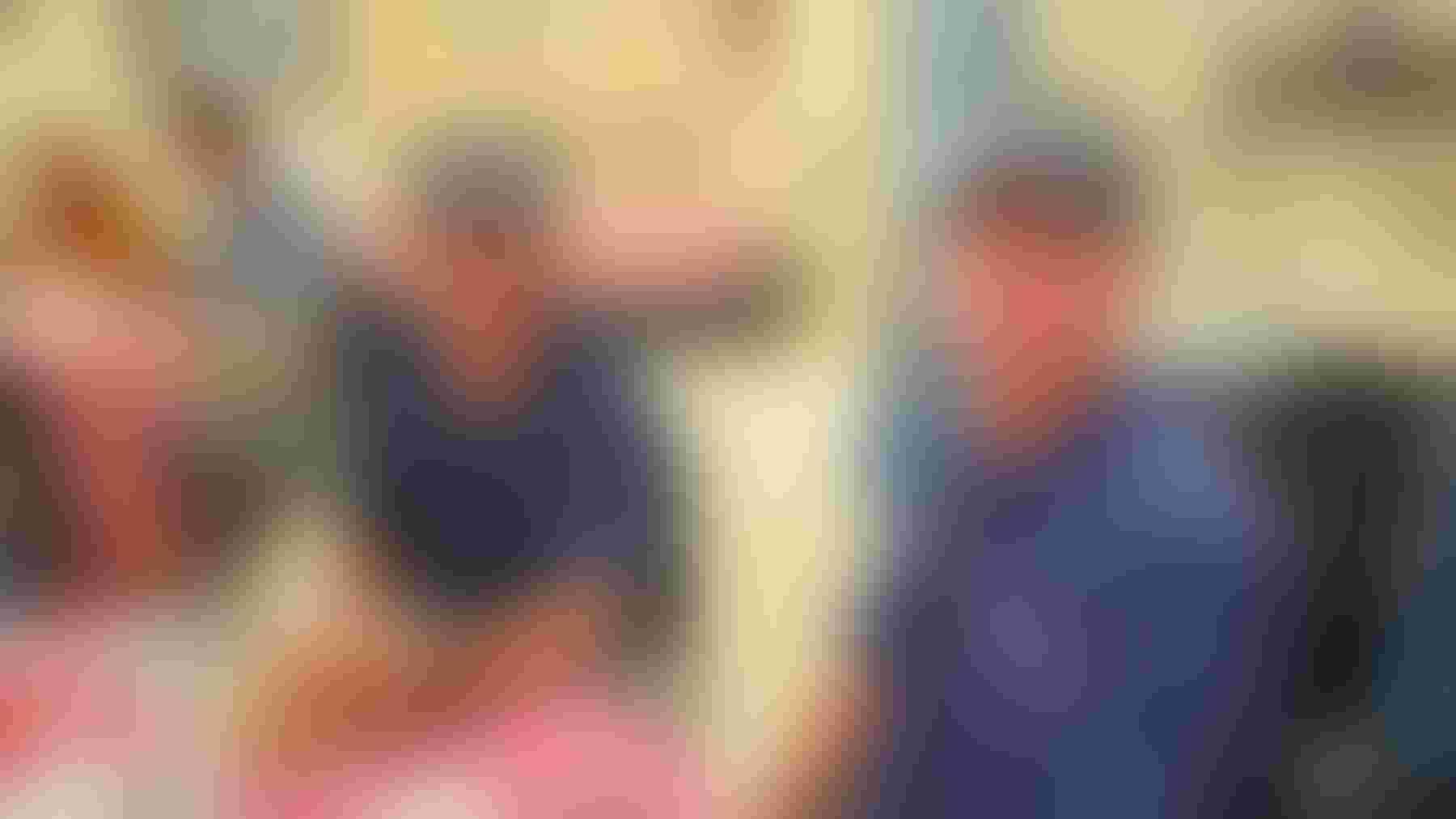 Brothers Wesley and Johnathon Lefevre. Wesley manages Ericksdaul Co-op Gin, while his brother farms near Stamford. (Photo by Shelley E. Huguley)
His brother, Wesley Lefevre, who is in his second year as manager of Ericksdahl Co-op Gin, Avoca, said they anticipate maybe 4,000 bales. "The first year, we didn't get any cotton, so if that happens again, it's real hard on the gin. We've got to be able to pay employees, keep machinery going. We need the cotton."
Roller coaster cotton year
"A typical roller coaster year," is how Central Rolling Plains Co-op Gin Manager Larry Black, Roscoe, summarized 2023.
A lot of the irrigated cotton is missing the bottom crop, "which are the big money bolls," he said. "The dryland, well, there's virtually nothing. So, what started out being a 60,000- to 80,000-bale crop, I've got my fingers crossed for 15,000."
Last year, the gin processed 4,700 bales. "So, we're doing much better than last year," he said. But when compared to the 86,000 bales ginned in 2021, it's a huge loss.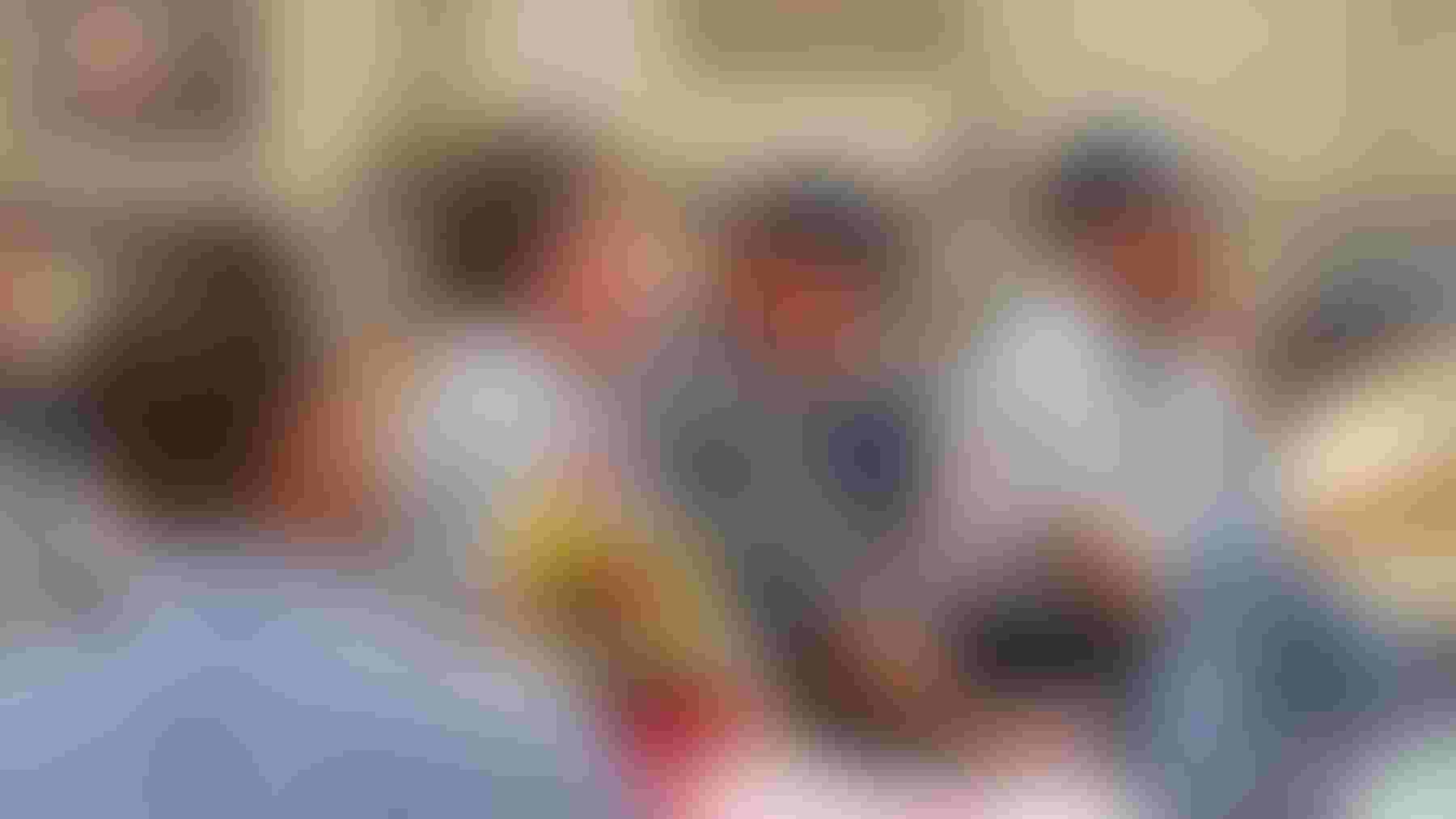 Central Rolling Plains Co-op Gin Manager Larry Black, Roscoe, center, said much of the cotton in his region is missing the bottom crop, "the big money bolls." (Photo by Shelley E. Huguley)
"It's the hazards of being in dryland country. Our water isn't strong. We have minimal irrigation. Some call it humidification instead of irrigation because there's just not that much there," Black said.
"It's just tough. It's tough on the infrastructure, it's tough on us, on the mills, the warehouses. Everything."
Harvestable cotton acres
Father and son Ferdie and John Walker, who also farm near Stamford, seemed to be the exception at the meeting. They anticipate harvesting all of their dryland cotton, although rain this summer would have helped yields, they agreed. "We're rooting for a long fall," John said.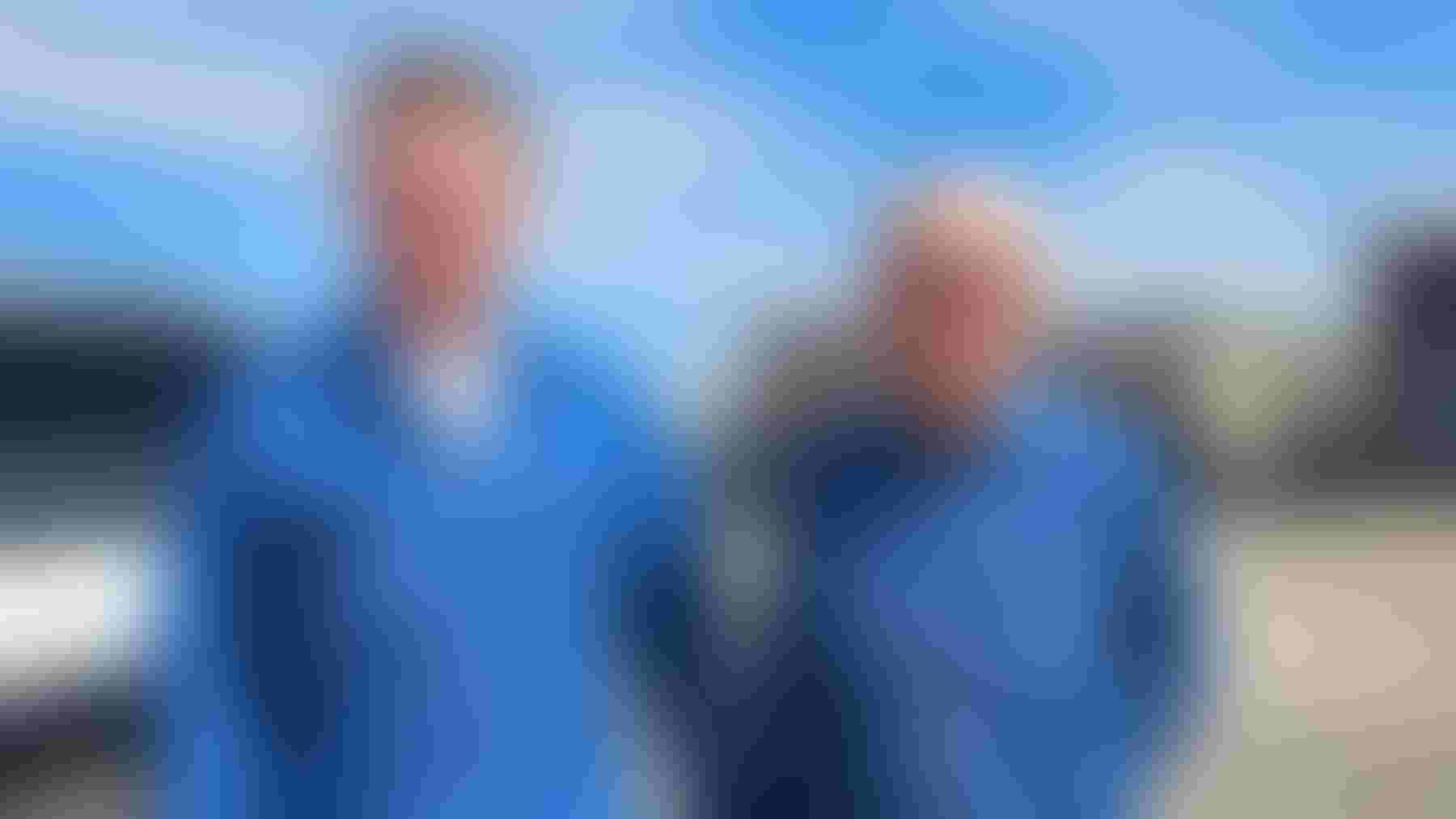 Father and son, John and Ferdie Walker, Stamford, are planning to harvest all of their cotton but are hoping for a prolonged fall to help the bolls mature. (Photo by Shelley E. Huguley)
They credit the late September rainfall and cooler temperatures for maturing the remaining bolls. Ferdie said what they need is a late freeze to help "these late bolls mature and make good cotton." Hopes are the weather will deliver.
Additional photos from this meeting:
Subscribe to receive top agriculture news
Be informed daily with these free e-newsletters
You May Also Like
---