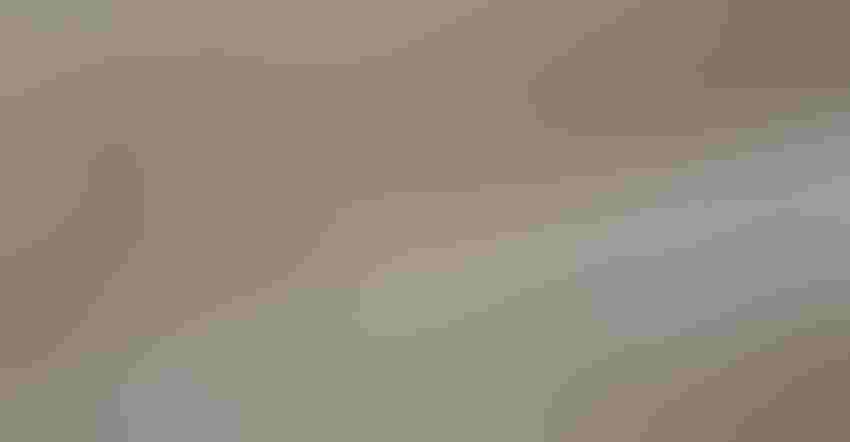 Randall Bankhead stipping cotton west of Roscoe, Texas.
Chase Schuchard
Cotton production in the Southwest, and throughout much of the Cotton Belt, has run about two weeks behind in 2021, delaying harvest. Farm Press rode the stripper baler with Texas Rolling Plains producer Randall Bankhead, who farms with his son-in-law, Chase Schuchard, near Roscoe. Here's what Bankhead had to say about the 2021 crop
How is the 2021 cotton crop?
The cotton is doing pretty well this year. We're pleased for the most part. It's going to end up being a good average year. This particular field that we're in is seed block DeltaPine 2020. It's probably making 2.5 bales to the acre. It's irrigated.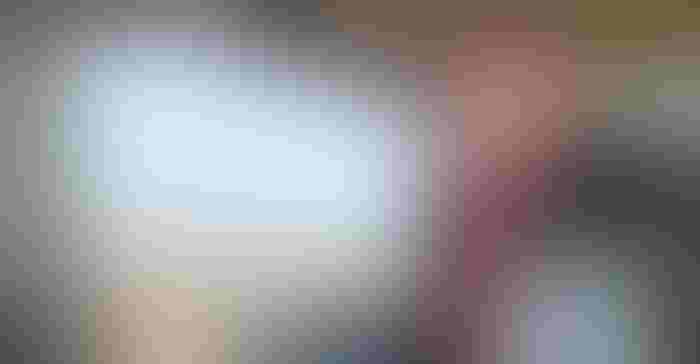 Producer Randall Bankhead, Roscoe, Texas (Photos by Shelley E. Huguley)
The cotton season is very unique this year, and I assume all years are unique, but we started out the year being extremely dry, thinking we probably weren't going to have a crop this year and then mid-May through June and the first half of July, it started raining. It rained to the point that we had 25 inches of rain in that two-month period, which was the wettest two-month period on record. And as it goes in West Texas, once it stopped raining July 15th, it never rained again until mid-September.
So, this crop got off to a good start, but we didn't set any fruit down at the bottom of the plant because it was so wet early. And then we pixed it with plant growth regulators, got everything going, rooting up well, and then it turned hot and dry. And if we could have caught one rain in August, this would have probably been 4-bale cotton. But like I said earlier, it's a good average crop and the prices are fantastic, so we're going take that and be happy with it.
How far along is cotton harvest on the Texas Rolling Plains?
In this area, we're only about 10% harvested in Nolan, Mitchell and Scurry counties.
What has been your biggest challenge this year?
The biggest challenge is just mainly the weather being so inconsistent. It's hard to go from being too wet to too dry without putting your crop into a lot of shock. And that's probably what's keeping us from ringing the bell as far as making the bumper crop. We just never got our August rain and I'm not sure that the plant had rooted down fully because we were so wet early. For us that's probably been our biggest challenge is just the erratic weather episodes.
See, Father, son anticipate record yields
You and your wife Mary have been farming on your own since 1984. In your career, have you ever seen dollar cotton?
I've seen it once before, but I was not in a position to take advantage of it. We had already sold our cotton. This will be the second time in my career to see the price of cotton over $1.
How does that feel?
Well, it makes up for a lot of mistakes along the way and less yield than you wanted. It's fantastic! We're enjoying it.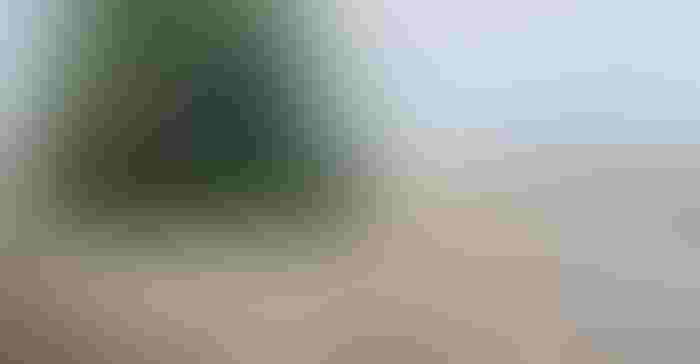 Stripping cotton on a cloudy day on the Texas Rolling Plains. Moisture has kept area producers out of the field most of the week. (Photo by Shelley E. Huguley)
Tell me a little about your tillage practices and use of cover crops.
For about the last five years, we've been essentially 100% no-till. We have a wheat- cotton rotation on some of it, some of it's cotton to cotton, but we always try to put a cover crop in every year. And we have a cash crop every year. If you look on the soil in front of us where we're stripping, you'll see last year's wheat stubble.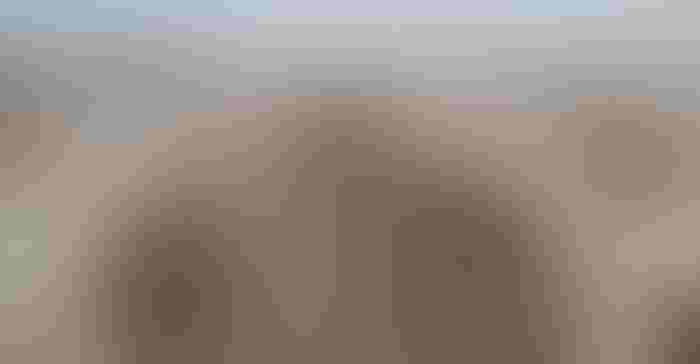 We harvested the wheat last June, in 2020, and then in 2021, we came in here and planted directly in the wheat stubble. We've had two or three burn down applications with the sprayer and we've been over this twice adding fertility but other than that, we've not touched soil. And that's a normal practice for us.
How have the cover crops benefitted your cotton production?
The obvious one is it eliminates blowing sand. We never have to run a sand fighter. The cotton gets off to a healthier start and stays healthy early on. We all know that the first 40 days of a cotton crop is really important, getting off to a good start and being healthy.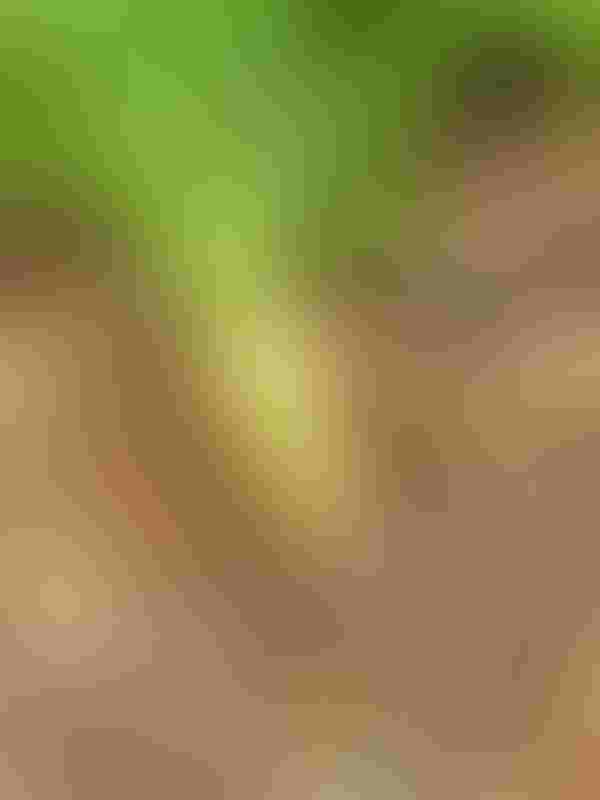 And then if you stay with the cover crop program over the years, you start seeing the benefits of better water infiltration, more nutrient cycling and you can eventually start cutting back on the amount of nitrogen and phosphorus you're adding because you're doing it with plants. You're just trying to make the soil biology help you become a better, more productive and efficient farmer.
Subscribe to receive top agriculture news
Be informed daily with these free e-newsletters
You May Also Like
---