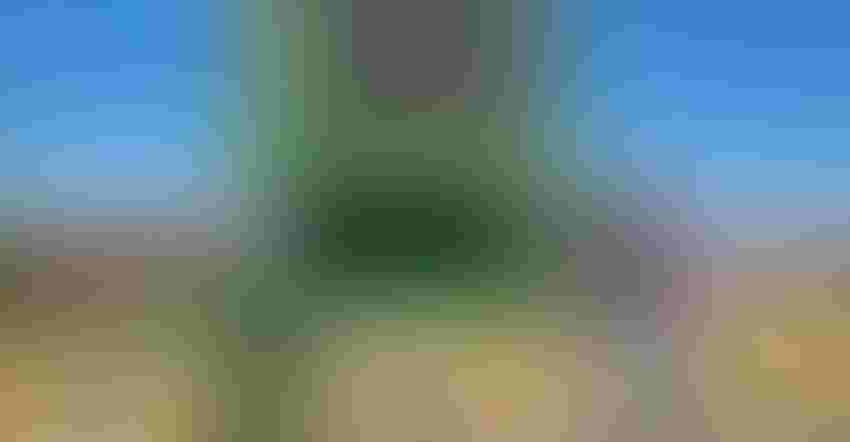 Austin Heinrich takes a break from stripping cotton to visit about the season. He is standing in what may be a career-best on land that's been in his family for 107 years.
Shelley E. Huguley
Austin Heinrich, 25, didn't spend a lot of time worrying over what courses to take in college to land a good job after graduating.
"I knew from day one what I wanted to do," Heinrich says, as he gets ready for another day stripping cotton on the farm he works in partnership with his father, Tracy, on an operation that includes land in Lubbock, Lynn, and Hockley counties.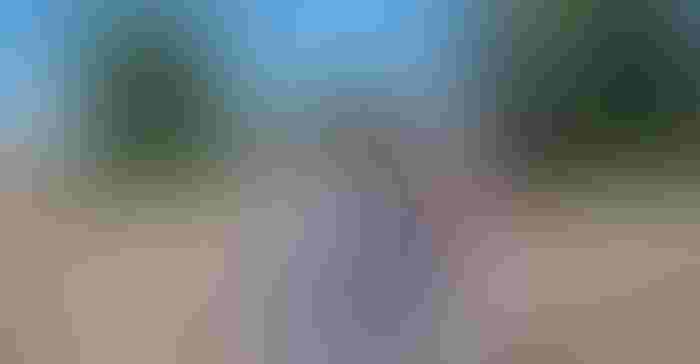 Father and son, Tracy and Austin Heinrich. (Photo by Shelley E. Huguley)
"Always, ever since I was little, I loved going out to the farm, seeing the large equipment in the field, and being around dad, his dad, and dad's brothers. I wanted to keep the family farm going on for another generation," he says.
Farming remains his passion. "I've never done anything else. I've always loved working with my dad and have only had one other job, during Christmas one year while I was in college."
College degree
He says college might not have been necessary, "but my parents wanted me to get a degree, as a backup, in case anything happened with the farm. I'm glad I did."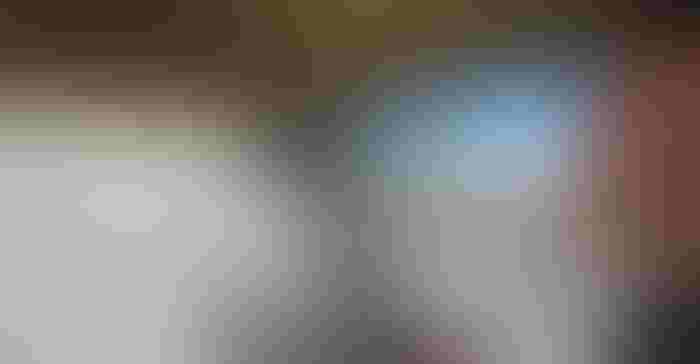 He says his degree in agriculture leadership offered him an opportunity to learn a lot about running a business. "The degree includes a large platform, including finance classes, business management, how to treat employees — things that help run a small business.
"I learned a lot about people and made friends that I would not have met otherwise, people who will be around my whole life, connections I'll do business with.
"I also learned a lot about myself.  I learned how to overcome trials, what I'm capable of handling."
Leadership skills
He says the leadership skills he picked up in school help him manage employees, some of whom are much older than he is. "People skills are important," he says. "That helps avoid tensions."
He says sometimes tensions arise when a son or daughter comes back to the farm bringing new management ideas.
See, Father, son anticipate record yields
"Typically, when a son comes back, he will want to do things his way, change a little bit from the way his dad or granddad operates. That can create a little division, but dad and I are working together, keeping each other happy, and not letting division get between us. We make it work.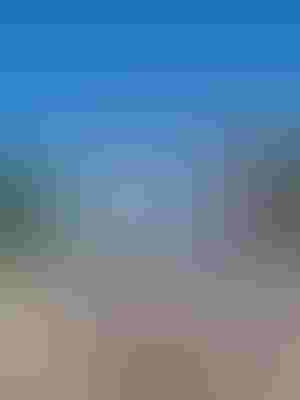 Talking it over, Tracy and Austin Heinrich. (Photo by Shelley E. Huguley)
"We have worked closely together for seven years. We try to stay on the same page. That's important for the business. If we're not together, the business suffers, and the employees suffer.
"When we have different ideas, we talk things out and figure out what's best. We look at issues from each other's perspective, not just one side. We look for what's best for the farm."
Technology
Heinrich says one major difference between generations is technology. "I'm a little more comfortable with it," he says. "We're getting much more automated and maybe there's a little bit of tension there. Younger people seem to figure out technology a little quicker."
He says most of their equipment has GPS units and apps to keep track of some operations. "This is only the beginning. Ten years from now, we will see significant changes, possibly autonomous tractors. Technology innovations are constant. We have to keep up with it."
Sustainability
Heinrich says farming sustainably is a key component of the operation. "That's part of our long-term goal. We're planting cover crops and don't do much plowing. We use no-till to build soil health, which is critical in this area, it is so dry, so sandy."
That combination, he says, takes a toll on organic matter. "Once organic matter is gone, it's hard to build it back up with so little rainfall. Soil health will be important for the rest of our lives. We're figuring out how to manage organic matter; without it, the soil is dead."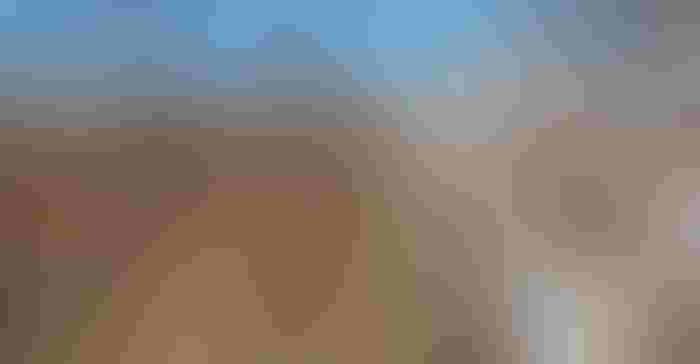 No-tillage and cover crops reduced the time the Heinriches spent plowing and sand fighting by 75%. (Photo by Shelley E. Huguley)
He says cover crops are mostly wheat with some rye. "We plant right behind the strippers. We're dry now but hope winter moisture will get it going so the wheat will cover up the sand and prevent sand fighting."
He says no-till and cover cropping reduced the time they used to spend plowing and sand fighting by as much as 75%. "We spend less time with weed control, spraying instead of cultivating. We terminate wheat about a month before we plant cotton and apply a pre-emergent at the same time. We have good herbicides to hold weeds back. This system has worked well for three or four years."
Heinrich says sustainable farming makes sense. "We want the next generation that farms this land to find it in better shape than when we got it."  
He says he would hope his children would have the opportunity to farm. "Whether or not they want to will be their choice."  
Setting goals
For the near future, Heinrich says the challenge is to remain as profitable as they can. "Short-term, things will get tight," he says. "We have a good crop in the field and a good price for now, but inputs are sky-high — if we can find them. Chemicals are getting scarce.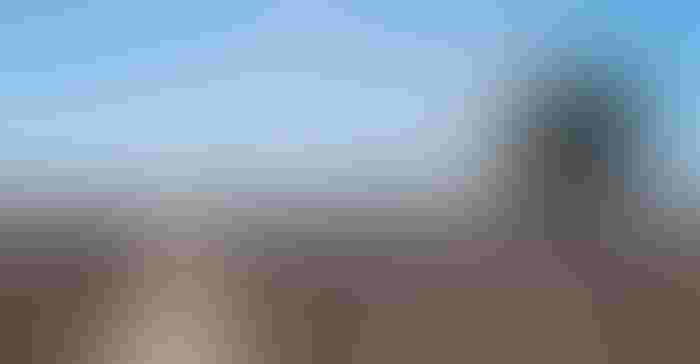 The Heinriches stripped the bulk of their dryland acres while waiting on their irrigated fields to be ready to harvest. (Photo by Shelley E. Huguley)
"We do not want to go crazy on input costs," he says, "even if we have to change some things. We have to be smart about what we spend money on."
He's been around agriculture long enough to understand that crop and market conditions can change in an eyeblink. "In May, we dry planted some cotton; now, this looks like one of best crops we've had in 10 years or more. Last year, cotton was at 60 cents, now it's hovering over $1. Conditions change in a hurry; nothing is promised until the cotton is out of the gin. We've had September and October hailstorms in the past. No two years are alike."
Growth
He says the farm is growing, creating demand for more labor. "For the last several years, we've employed college kids, a lot of part-time help. We've had pretty good success with that. We also hired a full-time, older employee. As we grow, we need full-time help."
Heinrich says about 90% of the land he and his father farm is in cotton. They also plant some corn and milo.
"We've been stripping cotton for a week, and it looks pretty good."
Heinrich says he's making his seventh crop after coming back to the farm. "Technically, I never left," he says.
Subscribe to receive top agriculture news
Be informed daily with these free e-newsletters
You May Also Like
---