Despite weather challenges, May, Sept. redeem crops
Despite weather challenges, May, Sept. redeem crops
Producer Merlin Schantz testifies to the challenges this year's weather has brought to wheat, cotton and peanut production. But good growing conditions in May and September have redeemed struggling crops.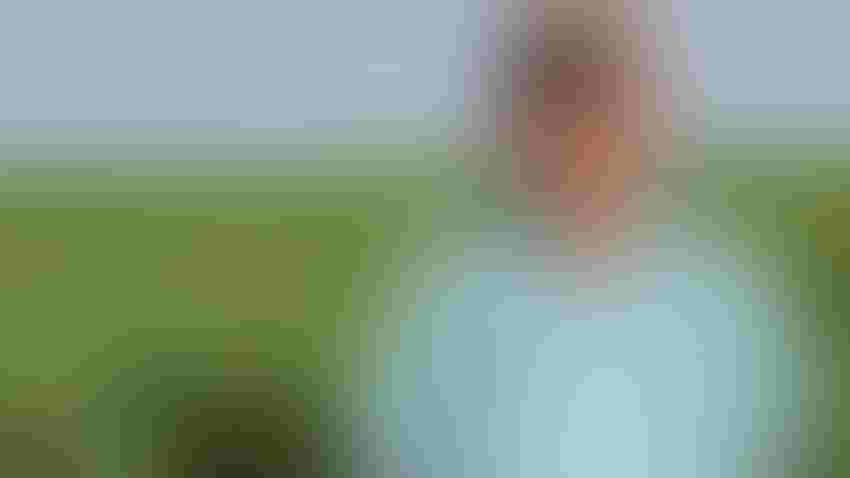 Hydro, Okla., producer Merlin Schantz says despite a July hailstorm, his peanuts and a few cotton fields have pulled through.
Shelley E. Huguley
Hydro, Okla., producer Merlin Schantz says a wheat crop in Western Oklahoma is made in the month of May and a cotton crop in September, a pattern he's noticed over the last 10 years. 2023 is proving no less true.
"You don't have to have much before May but if May's good to you," Schantz says a harvestable wheat crop is possible. But this April as he evaluated his wheat, it appeared beyond a May redemption.
"We got rain last fall in October and a lot of us jumped in there and sowed our wheat. We had rain to get it up. Then there were a few fall showers in November," Schantz recalls.
The early-sowed wheat, planted at the beginning of October, provided some grazing. But then the rain stopped. "We had no rain through the winter. The first rain we got was around May 1."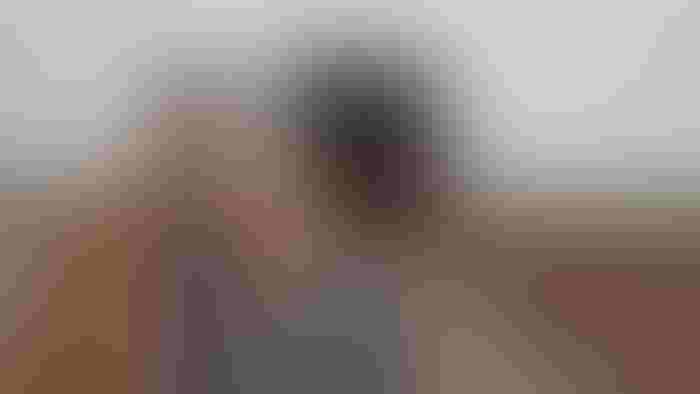 High Cotton: Merlin and Lillian Schantz, Hydro, Okla. (Photo by Shelley E. Huguley)
In April, the wheat was waning, and with no precipitation in the forecast, Schantz decided to cut his losses and swath the wheat rather than take it to grain. "It looked like we were going to have 5- to 10-bushel wheat, if we were lucky."
Not long after the swathers started cutting, it began to rain, leaving hay on the ground and unharvested wheat in the field. "The hay was nothing, maybe a half-bale to the acre." Reflecting, he says, "It was a horrible mistake, but you have to make decisions with what you have. It just didn't look like we were going to have a wheat crop."
For the next seven to eight weeks, his region received 30 inches of rain. "Our annual rainfall is 29 inches. It was a beautiful rain."
The wheat that wasn't swathed, was combined at the end of June. "Wheat harvest lasted five weeks. It started late. We usually start the last week of May or early June, but it was mid-July before harvest was over."
Wheat yields
His "great May," made for "remarkably better" wheat yields. "We harvested a lot of dryland in the 30s and even some 40s -- the wheat in the 40s wasn't grazed," Schantz says.
His irrigated crop was "phenomenal."  Typically, he averages about 60 bushels per acre. "We cut 80-bushel irrigated wheat. The grades were great."
Schantz, a 2018 Farm Press High Cotton Award winner, also grows irrigated seed wheat. This year, it yielded 70 bushels to the acre, with some in the 80s. He ran fungicide twice, he says. "It's a high enough dollar crop that I can afford to spend money on it."
Overall, "For wheat, May was just a gorgeous month."
Spring planting
September was beneficial as well, redeeming what was left of his spring crops. While May rains made his wheat crop, they wreaked havoc on spring planting.
"Trying to find planting windows was such a challenge," Schantz says. "We got started planting peanuts and then we would have a 10-day delay. You'd finally get back in the field for a day or so and then get rained out again."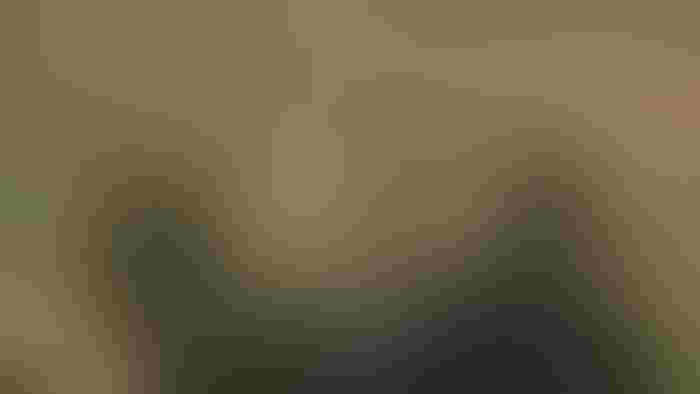 Cotton, planted south of Hydro, on Merlin Schantz's farm. Despite a tumultuous weather season, he's hoping it will be three-plus bale cotton. (Photo by Merlin Schantz)
He began planting Spanish and runners around May 10 and finished, in between rains, May 14. Planting his dryland and irrigated cotton took even longer with 10-day delays in the midst of trying to harvest wheat. Schantz's last planter left the field June 9.
"We were almost a month planting cotton, and we didn't plant many acres. It was probably the least number of acres of cotton I've planted in all my years of farming but the longest planting season."
Then, July 9, a hailstorm hit. "We had the worst hailstorm that's ever been north of Hydro in my lifetime. It was little pea-sized hail, but it was driven by 80- to 100-mile-per-hour winds. It just mowed off that cotton."
Schantz lost half of his cotton. "About 400 acres, some irrigated and some dryland," he says.
He left his dryland acres fallow but replanted his irrigated with soybeans. His peanuts survived. "Surprisingly, the hail defoliated up to 50% [of one field], but they recovered better than I thought they would. As you know, peanuts are flat on the ground, so they got the hail, but that side wind couldn't hammer them like it did cotton.
"The weather has just really been a challenge this year."
September's redemption
September's been "great," for Schantz's surviving crops. Thus far, he's dug one peanut field. "They look amazingly good," he says. "I don't have grades back yet, but the guys who have gotten them said the quality is good."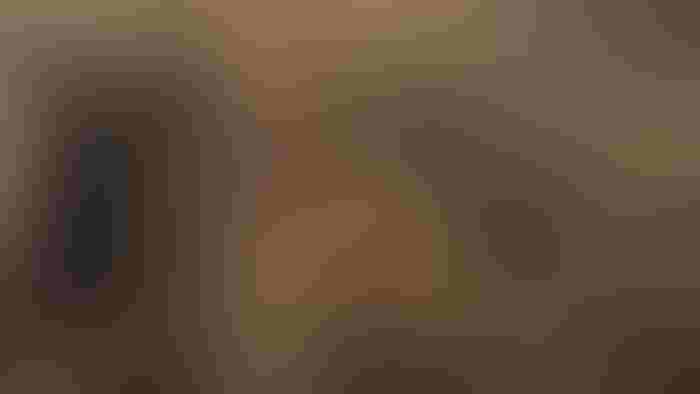 Digging peanuts on the Schantz farm. (Photo by Merlin Schantz)
He has three fields of irrigated cotton left. One of the fields that was hit hardest by the hail, "we saved and probably shouldn't have," Schantz says. "If you could turn the calendar back about five weeks, it would have looked great because it's blooming out the top like crazy."
On his marginal field, he says he's "dreaming about 1,200 pounds." As for his third field, south of Hydro, that missed the hail, "It looks good. It was planted about the 6th or 7th of June, a little bit late. But with September being good, it's finished up and looks good.
"I think I've got some three-bale potential."
Subscribe to receive top agriculture news
Be informed daily with these free e-newsletters
You May Also Like
---