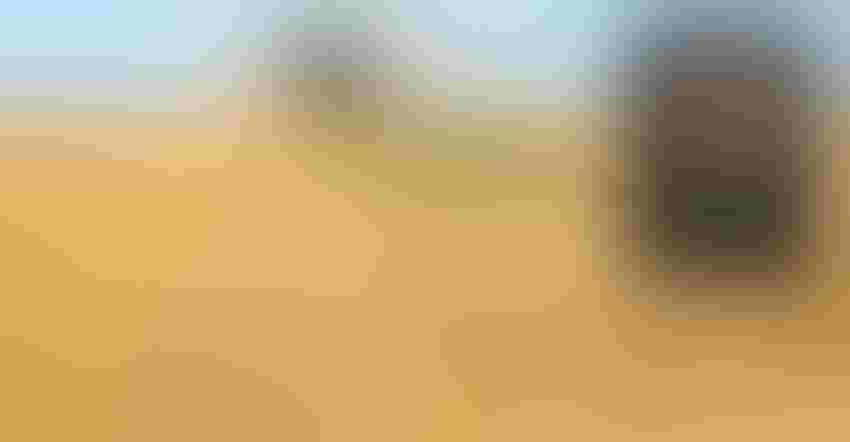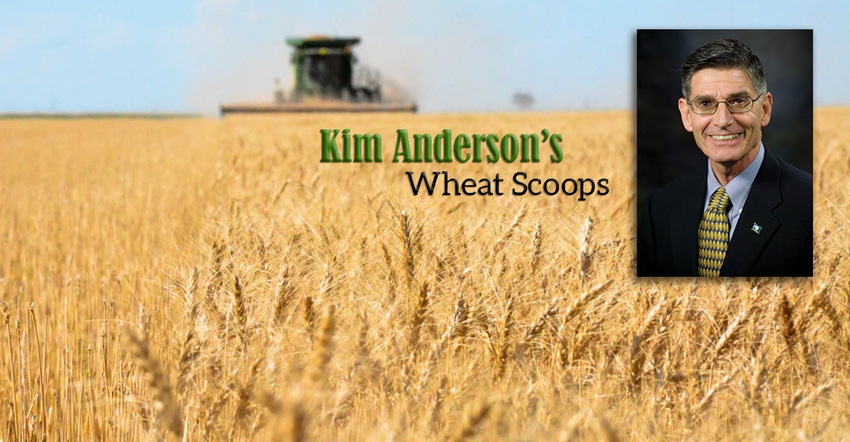 When wheat prices are the subject of conversation, the topic tends to go to what's happening in Russia. As one lady said, "I'm tired of hearing about Russia. Our wheat (U.S.) is just as important." And she is right. 
Wheat is priced in the world market. Whether the bushel of wheat is in the U.S., Russia, or any other country, the bushel is valued at the same price. No matter where a bushel is added to or taken off the market, it has the same impact on price. U.S. wheat impacts the world's wheat price. 
As a realtor will tell you, "It's location, location, location." The top 10 wheat-importing countries are Indonesia, Egypt, China, Turkey, Italy, Algeria, Philippines, Morocco, Japan and Nigeria. Compared to the U.S., Russia has a transportation cost advantage to each of these importers except for the Philippines and Japan. 
In the current environment, Russia also has significantly more wheat to export than the U.S.  Russia is projected to produce 3.123 billion bushels (Bb) compared to U.S. production of 1.734 Bb. Russia's five-year average production is 2.9 Bb compared to 1.734 Bb for the U.S.  
Russia's 2022/23 wheat ending stocks (2023/24 beginning stocks) were 593 million bushels (Mb) compared to the five-year average ending stocks of 401 Mb. The U.S. 2022/23 ending stocks were 580 Mb compared to the five-year average of 846 Mb. 
All total, Russia's 2023/24 marketing year wheat supply is 3.716 Bb compared to the U.S.'s 2.134 Bb. Russia is projected to export 1.764 Bb compared to U.S. exports of 700 Mb (Figure 1). 
Russia may have excess wheat that will be exported, but both the world and U.S. wheat stocks are tight. Tight U.S. wheat stocks support Russia's wheat price. And Russia's excess wheat stocks lower the U.S. wheat price. Confusing, yes. Both the U.S. wheat situation and the Russian wheat situation impact the world wheat situation. The market uses the world's wheat supply and demand situation to determine the price. 
World wheat production is projected to be 28.929 Bb (the second highest on record), and beginning stocks were 9.815 Bb. The world's total 2023/24 wheat supply is projected to be 38.74 Bb compared to a five-year average of 38.54. This is essentially an average supply. 
World wheat use is projected to be 29.2 Bb compared to a five-year average of 28.35 Bb. World wheat ending stocks are projected to decline to 9.5 billion bushels, the lowest level since the 2015/16 wheat marketing year. The five-year average world wheat ending stocks is 10.3 Bb. 
Although Russia has above-average wheat stocks, the below-average U.S. and world wheat stocks have resulted in above-average prices. 
The (June 2008 through May 2023) average wheat price for Oklahoma and the Texas Panhandle is about $5.80. At this writing, the price of wheat in Medford, Okla., is $6.70. The price is 25 cents lower in Perryton, Texas.  
Wheat may be forward contracted for 2024 harvest delivery for $6.65 in both Medford and Perryton.  
The lady was right. U.S. (Oklahoma and Texas) wheat production impacts the world's wheat supply situation and therefore helps determine the world's and Oklahoma's and Texas' price of wheat. Enough said about Russian wheat. 
Subscribe to receive top agriculture news
Be informed daily with these free e-newsletters
You May Also Like
---