Wal-Mart is the single largest and most powerful retailer in America. When it suffers, that's a clear sign the economy is suffering.
In his latest newsletter, economist Bill Helming notes this trend and says the health of Wal-Mart is a good barometer for the state of the U.S. economy ... and Wal-Mart is not doing especially well.
Helming made these points about the giant retailer and its relationship to the overall economy: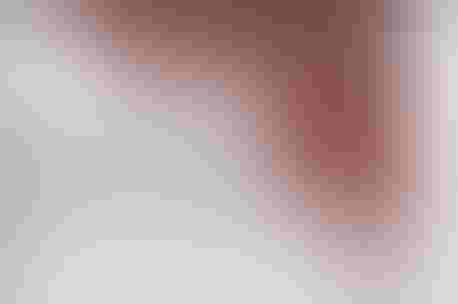 Slip-sliding: Wal-Mart's unfortuitous downturn of late adds to warnings we're infor another recession and due for cautious spending in our beef operations.
1. Over 260 million people, which is 82% of the U.S. population, shop at Wal-Mart each week, according to a national association of U.S. retailers. About 90% of all Americans live within 15 miles of a Wal-Mart store, and 8% percent of every U.S. dollar is spent at Wal-Mart stores.
2. Wal-Mart's recent earnings have been declining by 7% to 12%. The world's largest retailer has experienced flat to declining retail sales and revenues. The stronger U.S. dollar has also negatively impacted Wal-Mart's global earnings and revenues. Wal-Mart did increase their employees minimum wage last year, as you know, but the company also reduced many of their employees' hours (which you may not know). Wal-Mart is also laying off employees. Cutting worker hours and laying off employees can easily offset the increased worker hourly wages. It is obvious that the substantial decline in gasoline prices over the past 18 months has not resulted in increased consumer spending at Wal-Mart Stores or at most of the other retail stores in America.
3. Wal-Mart very recently announced that it was closing 270 stores worldwide and that 154 or 57% of these stores are in the United States.
When you consider the Wal-Mart barometer in combination with many other real and downward-sliding economic indicators, it suggests things are going to get worse before they get better. In the agricultural economy, we're seeing corn prices reminiscent of the 1990s, and although beef prices have scored some recovery in recent days, the long-term outlook keeps drifting downward and the prognosticators keep lowering their outlooks.
Remember also, that we've been in a modern-day depression since 2008, with no real recovery in anything but funny-money driven markets, especially such as the stock markets, but also currencies, derivatives and at times, the commodity markets.
Again, quoting Helming on the overall state of the economy through these past eight years:
• The average annual rate of U.S. economic GDP growth for the 1940-2007 period (68 years) was 3.82%, including 11 economic recessions during this 68 year period.
• For the eight years of 2008-2015, the average annual rate of economic GDP growth was 1.24% with only one recession in 2008-2009.
• The average annual rate of U.S. economic growth during the 10 years of the Great Depression (1929-1939) was 1.32%.
As I have said many times, get your financial and production house in order. Control your costs. Seek productivity through managed grazing. Shop for bargains among the inputs you must acquire.
Keep your powder dry, hold your cash in hand, and look for opportunities as we ratchet down.
Subscribe to receive top agriculture news
Be informed daily with these free e-newsletters
You May Also Like
---