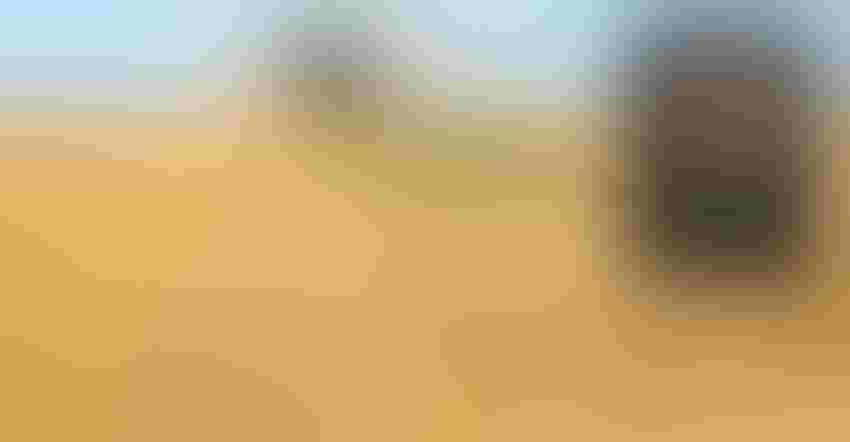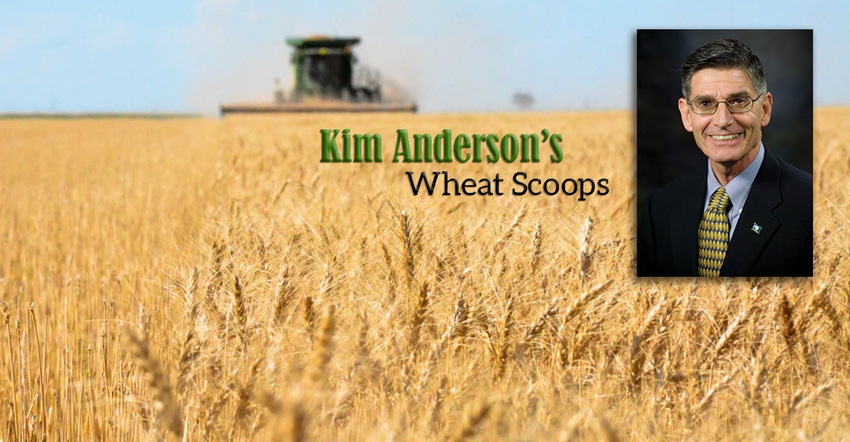 At this writing, cash wheat prices, in Medford, Okla., have declined from $8.50 on July 24 to $6.90 (-$1.60). The market, for sure, doesn't want your wheat as much now as it did on July 24. 
Another indicator that the market may not want your wheat now is that the hard red winter wheat (HRW) KEU24 (July 2024) futures contract price is 11 cents higher than the KEU23 (September 2023) wheat contract price. This implies that the market is willing to guarantee a higher price (11 cents) for wheat delivered during the 2024 wheat harvest than it is for wheat currently in the bin. This may also imply that the market believes the wheat supply and demand situation will not significantly change between now and June 2024. 
The KEZ23 (December) futures contract is 9 cents higher than the September 2023 contract. Nine cents is not enough to pay storage and interest (carry) for wheat in storage between now and December. This implies that the market prefers producers to own and store wheat rather than sell it and let the elevators pay the carrying costs. 
The wheat market may be in a Jekyll and Hyde situation. On the one hand, there is adequate wheat to meet demand. On the other hand, change a few things in the market and there could be a wheat shortage. 
The August WASDE (World Agricultural Supply and Demand Estimates) projected 2023/24 marketing-year world wheat production to be a record 29.2 billion bushels (Bb). The past record was 29.0 Bb in 2022/24, and the five-year average is 28.2 Bb. 
The world's projected 2023/24 wheat marketing year ending stocks are projected to be 9.759 Bb compared to a five-year average of 10.33 Bb. During the 2023/24 wheat marketing year, world wheat ending stocks are projected to decline 1% from the previous year. This is essentially no change.  
Restricted wheat exports out of Ukraine and Russia have been a contributing factor to relatively high wheat prices. However, Russia's ending stocks increased from 444 million bushels (mb) in 2021/22 to 593 Mb in 2022/23. Add a record 3.38 Bb 2022/23 Russian wheat crop and a near record 3.123 Bb 2023/24 wheat crop, and Russia now has an excess of wheat that must be sold on the export market. 
Russian 2023/24 wheat exports are projected to be 1.764 Bb compared to a five-year average of 1.385 Bb. This means Russia has a tremendous amount of wheat to export, and it is weighing heavy on prices, causing wheat prices to fall. 
Now consider the other hand scenario. What if something happens to keep Russian wheat off the world market?  
Thirty-three percent of all wheat exported is projected to be from the Black Sea region (Figure 1). Russia is projected to export 23% while Ukraine and Kazakhstan will each export 5% of all world wheat exports. Russia is projected to export 33% of all bread flour wheat.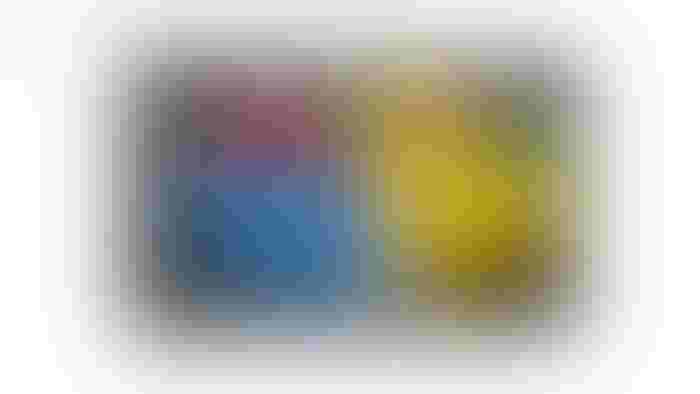 Ukraine's wheat export percentage was lowered from 10% in the July WASDE to 5% in the August WASDE.  
Take Black Sea wheat off the market, and wheat prices could go back to the $8 to $9 level. 
However, right now, it appears that the market is betting that Russia will be able to export its excess wheat. If the market is correct, U.S. HRW wheat export sales will remain below average, and the market will not want your wheat like it did a few months ago.
Subscribe to receive top agriculture news
Be informed daily with these free e-newsletters
You May Also Like
---