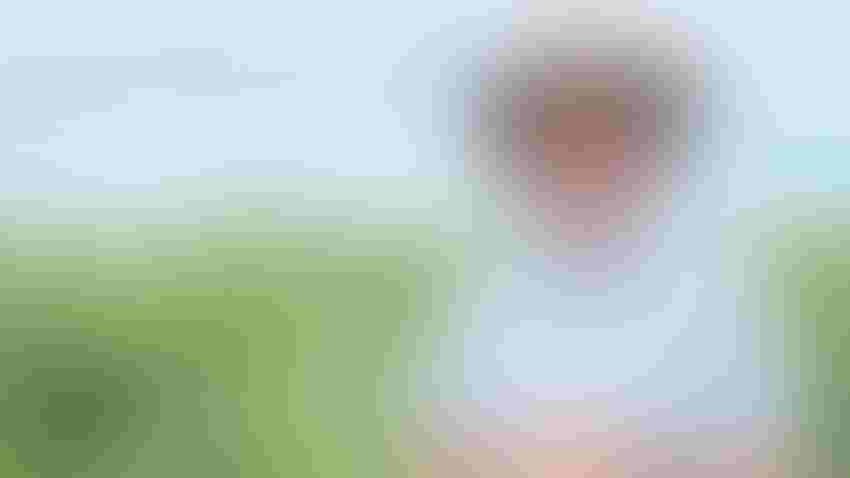 Weed Scientist Pete Dotray, Texas A&M AgriLife Extension and Texas Tech University, says systems incorporating several modes of action are working well in Texas South Plains and Panhandle region.
Shelley E. Huguley
A combination of early drought (persisting from last fall), late spring rains, and some troubling weed escapes created another challenging year for West Texas farmers
"It started very dry," says Weed Specialist Pete Dotray, Texas A&M AgriLife Extension and Texas Tech University. "We had a tough year last year. We had some late-season rains that were a blessing to get some weed seeds germinated but it turned dry again. I think a lot of folks just didn't know what they were going to do at planting time until we received some really nice rains in the spring."
Dotray says those spring rain events sent folks scrambling to get their crops in. But some might not have gotten residual herbicides in place ahead of time. As rains continued and weeds persisted, it was a challenge to keep up.
"I think many producers have done a good job. Many have applied foliar herbicides, including some residual chemistry in the mix. Some fields are pretty darn clean."
Dotray says he and others are concerned with weed escapes that available herbicides had been controlling until recently. "It's a bit concerning. It seems like we're seeing some slippage with dicamba plus Roundup treatments. That was reported in Tennessee several years ago."
At first, Dotray says he was picking up some small pockets of escapes in West Texas, "places where we suspected weeds with less sensitivity to dicamba.
"I don't know if it's resistance or elevated tolerance, but bottom line, the weeds just didn't melt down like we had seen just a few years ago. I'm seeing more and hearing more about it through phone calls. We're seeing it in some of our own small plot research where I think we did everything right —  right rates, right carrier volume, timely applications. But not all the Palmer pigweeds are dying.
"I don't want to be an alarmist, but this might be happening sooner than some thought. Dicamba has been used in our area for a long time, so maybe it shouldn't be that surprising."
Dotray says systems incorporating several modes of action —  residual chemistries, the group 15 chemistries like Dual, Outlook, Warrant — "are still working pretty well in our region.
"We anticipate that Axant Flex cotton will be available next year. I think that will provide a novel mode of action for use in cotton. I think dicamba and Roundup are still good chemistries and have a place. Also 2, 4-D in Enlist cotton is very good chemistry."
Dotray says heavy reliance on specific technologies possibly led to escapes "sooner than we would have liked. We expected it would come if producers didn't follow a systems approach, start early, use residuals.
"The challenge now is that even producers who are doing everything correctly are finding escapes. It's important to be vigilant, look for things that are unusual after application such as a dead weed next to weeds that are alive.
"Initially, some of these might occur in pockets or patches in the field. The sooner that's recognized and the sooner a bit of intensive remediation is taken — spot spray, hand removal, tillage, whatever is needed— the better producers will control plants that aren't dying or setting seed, and that small patch becomes a bigger patch and then becomes the whole field.
"We have not confirmed we have resistance," Dotray emphasizes. "But it seems like more escapes occurred in '23 than in '22 than in '21.  We just need to be aware.
"We encourage folks to be looking for weeds that aren't dying."
Subscribe to receive top agriculture news
Be informed daily with these free e-newsletters
You May Also Like
---