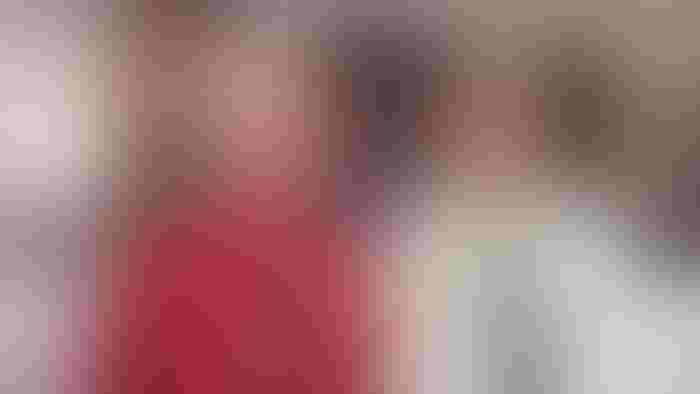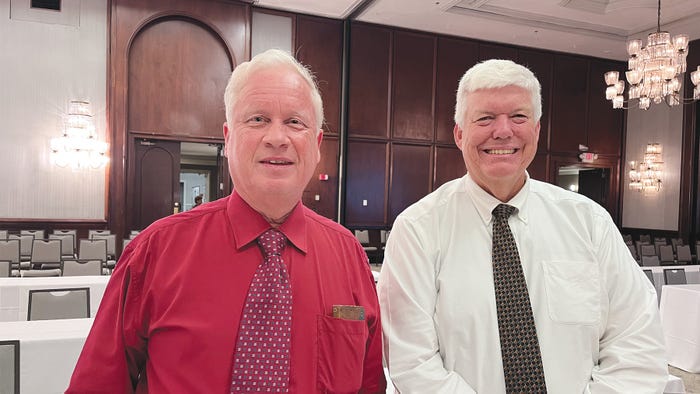 Passing APRES leadership the torch: Outgoing president, Mark Burow, with incoming president, Bob Kemerait. Ron Smith
Bob Kemerait, University of Georgia Extension plant pathologist and newly installed president of the American Peanut Research and Education Society (APRES), says looking for ways to solve problems and to take advantage of opportunities is his goal during his year-long term.
Kemerait said the theme for the APRES annual conference, held July 11-13 in Savannah, Ga., was "Scanning the Horizon. That means looking to the future, seeing what we have in our ranks to deal with challenges. Whether it's economics, whether it's science, whatever challenges we face in terms of climate change, economic barriers to trade, pest management, and developing new varieties, we want to look forward.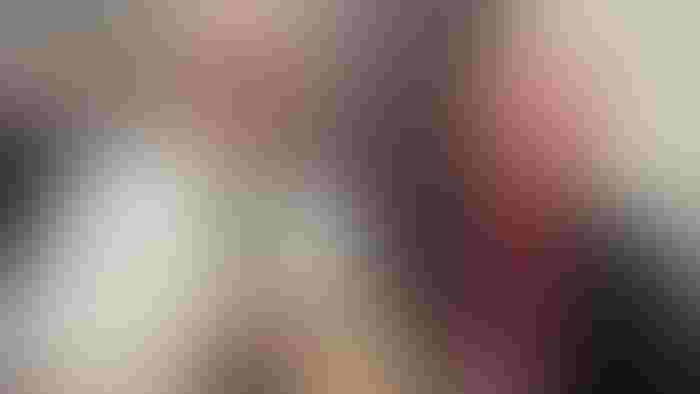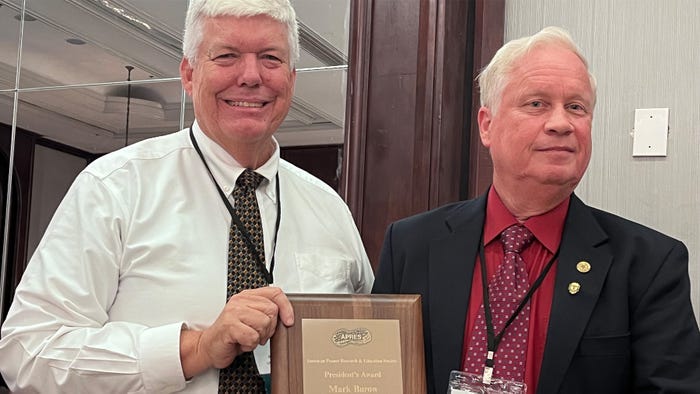 Incoming APRES President Bob Kemerait presents outgoing President Mark Burow the President's Award for his leadership this last year. (Photo by Ron Smith)
"As I move forward in my leadership role, I want us to look forward and see what we can do to address these issues, identify potential problems, identify opportunities, identify what may be missing that we as an organization can help deliver solutions."
New era
Kemerait said this conference marks a new era for APRES as they begin a collaboration with the American Peanut Council.
"I think this has been a critically important meeting. I've worried about things going well. So many said, 'it'll go okay,' but I don't want it to go okay; I want it to be outstanding. I want it to be what everything else is compared to. I wanted  this to be the meeting remembered as the year the American Peanut Council and APRES came together and moved forward."
He said he did not want this meeting to be remembered as the one where past administrators were absent. "I wanted this conference to be remembered as the meeting where we moved forward in this new partnership.
"I think we've done that. I think we've shown very positive things. I think the collaboration between APRES and APC will continue to bring fruitful cooperation. That's my hope."
APC Collaboration
He says the collaboration strengthens the organization. "The American Peanut Council brings a lot to the table. First, and the most practical advantage, is that they will help us facilitate the day-to-day operations of the organization. They will help us with the nuts and bolts of the organization and take care of the things that have to be done.
"APC also brings an awareness and an understanding of trade and marketing. At the very basic level, they perform day-to-day operations and prepare for national meetings and the day-to-day chores that we have to do, things like putting out journals. They will maintain and manage that.
"But the American Peanut Council is much more than that. They have other collaborations, outreach with associations with international trade. So all of that goes hand-in-hand. The science and the trade and the marketing of peanuts all come together."
Kemerait said the 2023 conference marks the second largest attendance in the Society's history, only behind another conference also held in Savannah.
"I believe we had about 289 registrants," he said. "We had another 125 or so family members who came along with him. So, we're approaching 400. It's not quite there, but we're approaching it."
Kemerait and other APRES members emphasize that the family atmosphere and the camaraderie of members make the annual conference special.
He also considers graduate student participation in research presentations and poster competitions an integral part of the annual conference.
Subscribe to receive top agriculture news
Be informed daily with these free e-newsletters
You May Also Like
---