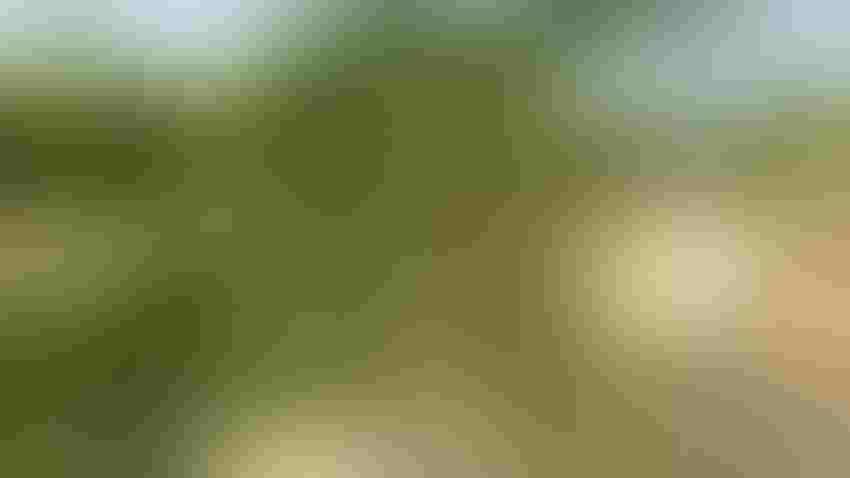 The Arkansas herbicide resistance screening program helps farmers determine if they are dealing with herbicide resistance. Rice farmers dealing potential herbicide-resistant weed issues have until Nov. 1 to submit weed seedhead samples for screening.
Whitney Haigwood
At a Glance
Arkansas weed scientists are receiving calls about herbicide resistant weeds.

Farmers who speculate resistance are encouraged to submit samples for screening.

Samples collected from mature seedheads are required for successful testing.
Trailers of attendees gathered on Aug. 3 in Stuttgart, Ark., at the Rice Research and Extension Field Day. Part of the tour included a weed control update from the weed science team with the University of Arkansas System Division of Agriculture. During the stop, the team shared tips for submitting samples to the herbicide resistance screening program. 
"If you have weeds in rice and you think you have resistance issues, please collect some samples and we will get those screened for you. This includes barnyardgrass, sprangletop, smartweed, rice flatsedge, yellow nutsedge, or weedy rice," said Jason Norsworthy, distinguished professor of weed science. 
Tommy Butts, Extension weed scientist, also shared thoughts about this screening process to help farmers determine if they are dealing with herbicide resistance. 
Tips when sampling for herbicide resistance 
If you suspect herbicide-resistant weeds in your fields, Norsworthy recommends collecting samples from mature seedheads to allow for a successful herbicide resistance evaluation. 
Follow these eight tips to collect and submit the best samples. 
Collect 40 to 50 seedheads per plant species from a single field.

Place the seedheads in a paper bag.

If you are submitting multiple samples, place each species and field/population in a separate bag.

Allow seedheads to dry in the bag for five to seven days.

Avoid using a plastic storage bag to prevent the seedheads from rotting.

Complete an herbicide resistance screening form for each sample bag.

You can obtain screening forms at your local county Extension office.

Submit the samples and forms to your local county agent for processing.
From there, Norsworthy will screen the samples against common herbicides. The deadline to submit samples is Nov. 1, and results are ready by early March.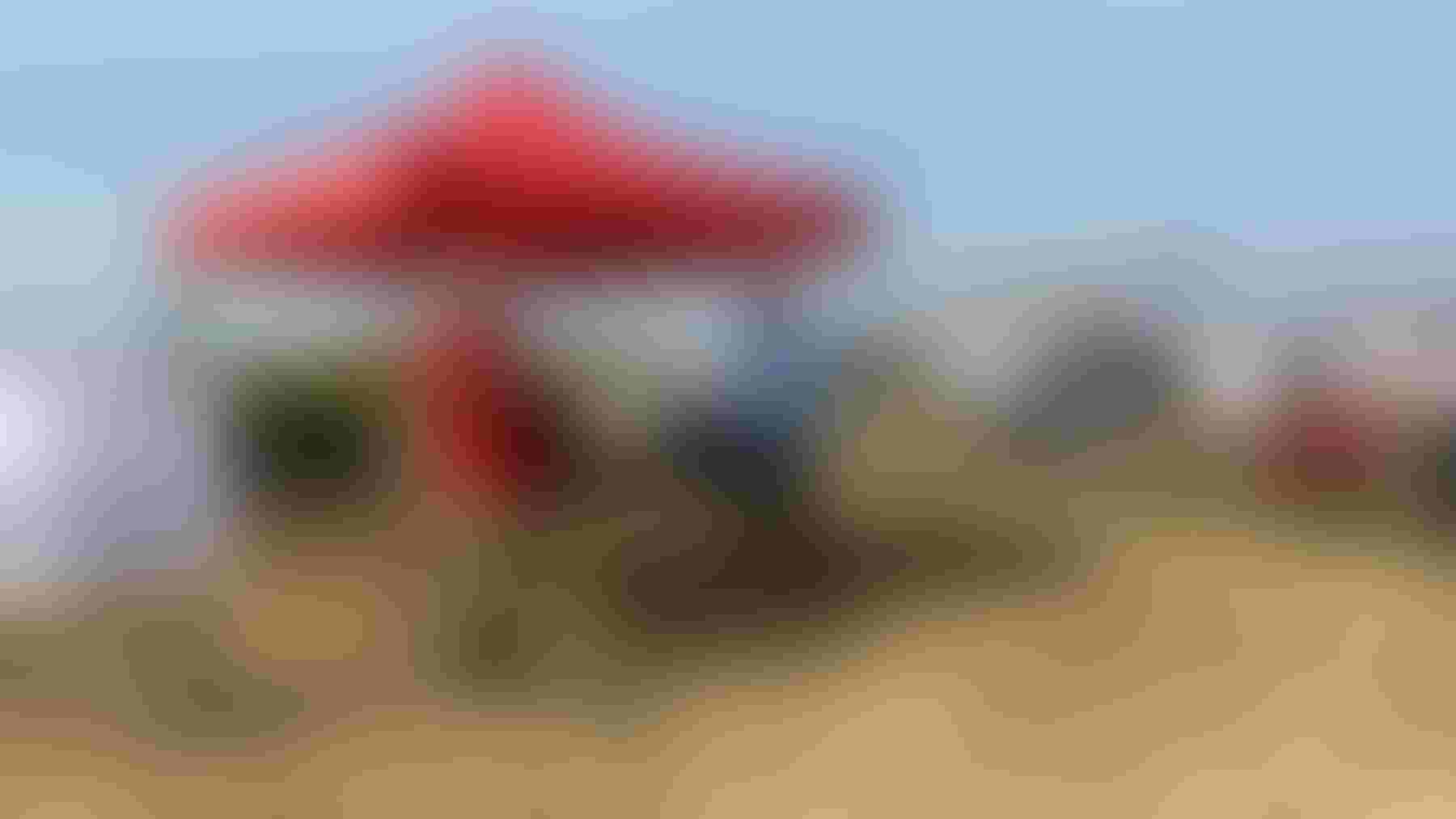 Arkansas Division weed scientists, Tommy Butts (left) and Jason Norsworthy (right), discussed weed control programs and herbicide resistance with attendees at the Rice Research and Extension Field Day in Stuttgart, Ark.
What herbicides are screened? 
The screening process and variety of herbicides depends on the weed species in the rice field.  
For barnyardgrass, Norsworthy screens against seven herbicides. These include Roundup, Command, Facet, Newpath, Regiment, Ricestar, and Propanil. His reason for screening this many herbicides is twofold.  
First, he can verify whether the barnyardgrass sample is a case of herbicide failure or herbicide resistance. Second, he can use screening results to recommend herbicides that might work for the producer in a specific field. 
For Pennsylvania smartweed, the samples are screened against the products Gambit and Regiment. These herbicides are big players in smartweed control but could be in jeopardy as ALS-inhibitor resistance is increasing. 
Butts said, "In the past two years, we have had three to five samples of ALS-inhibitor-resistant smartweed in the state of Arkansas. If we lose Gambit and Regiment, our control options are severely limited, especially on large smartweed." 
As for weedy rice, the samples are screened against Newpath (Clearfield technology), Provisia (Provisia technology), and Rogue. Butts reported confirmed herbicide resistance to Provisia in the past year and said this is a big concern for the future of Provisia and MaxAce rice technologies. 
For farmers who had failures with Provisia sprayed on Provisia rice or Highcard sprayed on MaxAce rice, samples should be collected this summer to test whether the failure was due to resistance or some other reason. 
For more information, contact your local county Extension office in Arkansas. 
Subscribe to receive top agriculture news
Be informed daily with these free e-newsletters
You May Also Like
---