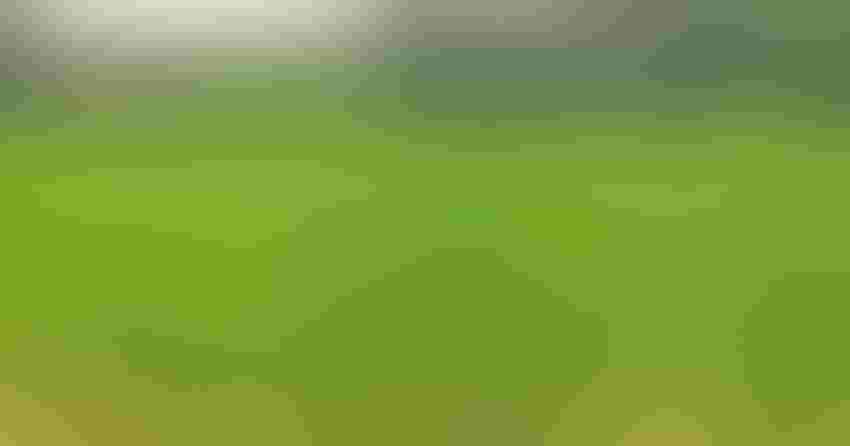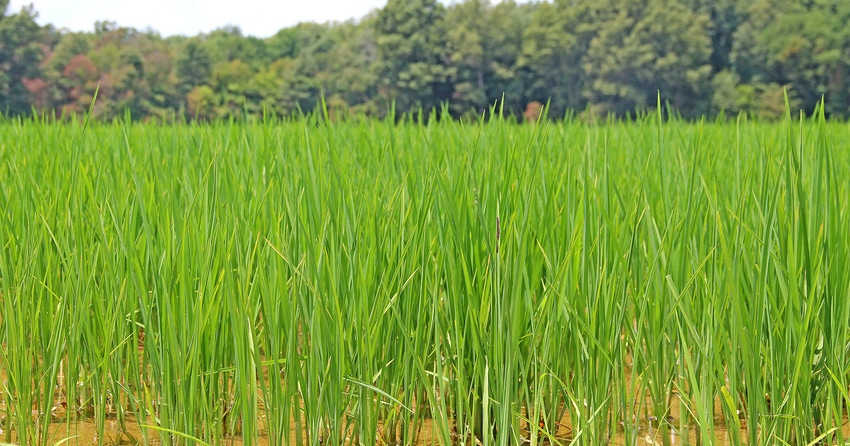 Key to effective weed control in rice is the early use of residuals.
Farm Press
(This is a continuing series on 2023 herbicide strategies and selection across row crops in the Delta.)
Rice planting is still a few months out, but it is not too early to consider weed control options for the upcoming season. Jason Norsworthy, distinguished professor of weed science, and Tommy Butts, Extension weed scientist, both with the University of Arkansas System Division of Agriculture, weighed in on recommendations for herbicide-resistant barnyardgrass, technology fees, and pigweed control in 2023.
Butts said, "For rice, and really for all crops, the main thing we can do is stay ahead of the game with residuals. We say it time and time again. Getting them out there and activated will provide more consistent control with greater economic efficiency at the end of the year."
Battling barnyardgrass in rice
The hot, dry summer made for an extremely grassy year in rice and soybean, with much of that grass making it through harvest. Butts expressed concern about the soil seedbank and urged farmers to watch for grass pressure in both crops.
"With so much seed returned to the seedbank, I expect an increase in grass pressure that we will battle for the next couple of years. We need to hammer this pressure with residuals, especially for rice and also for soybean going back into those fields," he said.
Norsworthy agreed, adding that weed control in rice begins with clomazone.
"I continue to say that every rice acre planted in the state needs clomazone at planting. It is the cornerstone, especially for barnyardgrass – our number one rice weed," he asserted.
Clomazone has proven steadily effective, with only nine to ten resistant populations found in Arkansas throughout the last decade. Norsworthy recommends combining quinclorac (Facet) with the clomazone application at planting.
He referred to a recent survey and discussed the benefits of applying Facet preemergence versus postemergence. Of the tested samples, approximately 75 percent were positive for Facet resistance when applied postemergence.
"Based on those survey results, we know that Facet provides little if any postemergence activity. If you are going to use it, do so at planting. It protects the clomazone and provides some preemergence control for Facet-resistant barnyardgrass," he said.
The clomazone and quinclorac application costs an estimated $30 per acre. Butts reminded that these residuals provide consistent control and are also economically feasible in helping farmers avoid steep costs later in the season.
"Without good residual control, the postemergence salvage recommendation for barnyardgrass is Ricestar plus Regiment. One shot of each is about $30 per acre. So, in a salvage situation, you are looking at approximately $60 per acre – a substantial jump in input costs with just one application," he calculated.
At postemergence, both specialists advise overlaying residual herbicides two to three weeks after planting. If barnyardgrass is up, an early POST application of Ricestar or Clincher is recommended. 
This application will also suppress barnyardgrass that escaped the preemergence clomazone and quinclorac application.
"Many tend to push Ricestar and Clincher more into post-flood, but Dr. Butts and I have each done work resulting in very good control when applied on 2-leaf rice," he confirmed.
ALS technology and tech fees
When looking at ALS resistance in barnyardgrass and weedy rice, Butts sees Newpath and Preface as slowly dying technologies.
During the summer of 2022, approximately 50 percent of the screened barnyardgrass samples were positive for resistance to Newpath or Preface. In addition, 100 percent of the weedy rice samples were resistant to these imidazolinone herbicides.
"I am not saying to scrap Newpath and Preface systems, because they provide benefits in other areas. However, if we are going after barnyardgrass and weedy rice, we need to implement other strategies. 
"We can no longer rely on sequential applications of these two herbicides and follow up with Postscript or Beyond then walk away from it. Other programs need to be implemented," Butts explained.
In discussing technology fees, both specialists agreed those costs might be more beneficial when spent on conventional cultivars combined with other weed control methods.
The estimated seeding cost for conventional rice is $43 per acre. With added technology fees, prices for Clearfield and Provisia increase to $95 and $111 per acre, respectively. Technology fees for FullPage hybrid varieties are even higher.
Farmers are encouraged to weigh their options and determine if these fees, upwards of $50 – $70 per acre, would be worth it on resistant fields in the long run.
"When it comes to Newpath and Preface - if a field is resistant to one, it is resistant to the other. Technology fees are an exorbitant cost to the grower. I think conventional rice with preplant tillage, timely flooding, and use of other herbicides – possibly even switching technologies, will give us more bang for our buck on resistant acres," Norsworthy debated.
For other ALS technologies, Butts clarified that not all are created equal. Of the screened samples, 35 percent were resistant to Grasp, and only 15 percent were resistant to Regiment. These results confirm that Grasp is still a good fit in many situations, and Regiment continues to work on a large amount of Arkansas rice acres.
Norsworthy agreed and said, "For that reason, I commonly recommend Regiment today. Most samples were worst-case scenario, so 15% is an overestimate for the state. In all, we are probably more at 10 percent resistance statewide. Regiment may not fit every field, but it is still a very effective control option for barnyardgrass."
Pigweed control in rice
The pigweed problem continues, especially in furrow-irrigated rice, with continual emergence throughout the season.
Norsworthy said, "Where pigweed is an issue, I like to have some pendimethalin in there. It is a cost-effective herbicide that does a good job of providing residual control."
For pigweeds less than 2 inches tall, he recommends four quarts of Propanil and noted the application also works against a wide assortment of other problem weeds in the field.
"I think we underutilize Propanil. It is a very good postemergence option in terms of controlling umbrella sedge and rice flatsedge, two weeds that are widely resistant the ALS herbicides," he added.
Once a pigweed exceeds 2-inch height, Propanil will not kill it. An eight-ounce rate of Loyant is recommended, requiring sequential applications. Norsworthy explained that this option complicates matters on flooded rice fields.
"Considering issues between soybean and Loyant, an aerial application is a hard sell for farmers with flooded rice. Putting it out in furrow-irrigated rice with a ground rig is an easier option to keep it on target and prevent drift," he said.
About the Author(s)
Subscribe to receive top agriculture news
Be informed daily with these free e-newsletters
You May Also Like
---