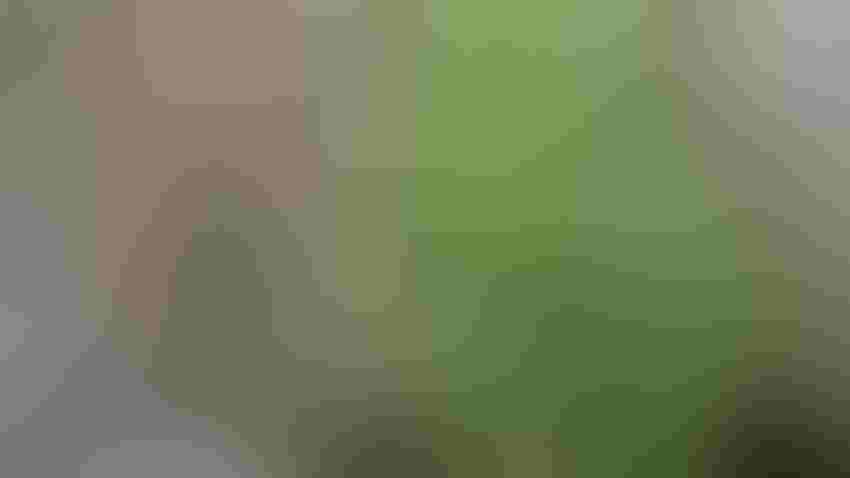 Submitted by Corteva Agriscience
Success in soybean farming requires adaptability. As conditions change, you know you need to adjust your management practices to meet new challenges. But sometimes, several challenges hit at once, making it tough to know exactly how to adapt.
Enlist® field specialist Steve Snyder says weed resistance and emergence shifts over the last several years have created this exact problem for some soybean farmers in the upper Midwest.
The Kochia-Waterhemp Zone
"We're seeing dicamba-resistant kochia in the Dakotas now," Snyder says.
Although this single piece of information might not be news to many farmers, he says, there are serious compounding issues.
"In the Dakotas, we have what we call the kochia-waterhemp zone. This is where the kochia has come east, waterhemp is going west and where they've met, farmers now have two very challenging weeds that have totally different emergence patterns," Snyder says. "There could be snow in the ditches yet in early spring, and kochia is coming up. Whereas waterhemp, that really doesn't have large germination periods until June, maybe late May."
Snyder says the farmers he works with in this area have never dealt with these weed control issues before.
"It used to be lambsquarters, ragweed, redroot pigweed, all came up around the same time and they were fairly easy to handle. Now it's kochia emerging in late March and waterhemp emerging in mid-June," he says. "Those farmers have never had one or the other. Now they've got to control both. So, they have to have a program that manages two weeks to two months apart for germination."
Control Resistant Kochia and Waterhemp
So, what does Snyder advise farmers do to control both the dicamba-resistant kochia and the waterhemp — not to mention the multiple other weed species they have in their fields each season?
"First, choose a soybean trait technology that offers flexibility," Snyder says. "Enlist E3 soybeans are tolerant to three postemergence herbicides featuring different sites of action: 2,4-D choline, glyphosate and glufosinate — the active ingredient in Liberty herbicide."
Then, Snyder says, you need to plan a full program with a burndown, as well as, pre- and postemergence passes that each include multiple sites of action and several weeks of residual activity. He says this approach will help protect your acres during the weeds' extended germination and emergence periods. Choosing the right solutions is also key.
"If you're planting Enlist E3 soybeans next year and need to control waterhemp and kochia, I highly recommend a preemergence application of a product such as Sonic® herbicide, which offers two modes of action and extended residual activity, followed by a postemergence tank mix of Enlist One and Liberty herbicides," Snyder says. "This is the most effective and powerful postemergence treatment to control these problem weeds — and you can apply up to R1 with no calendar cutoff dates."
Snyder has three tips to achieve the best results:
Spray weeds when they're small, 3 to 4 inches.

Don't cut herbicide rates.

Use multiple sites of action and residual activity in pre- and postemergence passes.
Change can be challenging, but it doesn't always have to be. Farmers who've recently made the switch to Enlist E3® soybeans are finding it's one change they wish they could have made sooner. See how one South Dakota farmer cleaned up "carpets" of dicamba-resistant kochia with the powerful combination of Enlist One® plus Liberty® herbicides. Then talk with your local Corteva Agriscience representative about how this program can help meet the weed control challenges on your acres in 2024.
® Colex-D, Enlist, Enlist Duo, Enlist E3, the Enlist Logo and Enlist One are trademarks of Corteva Agriscience and its affiliated companies. ® Liberty and the Liberty Logo are registered trademarks of BASF. The transgenic soybean event in Enlist E3® soybeans is jointly developed and owned by Corteva Agriscience and M.S. Technologies L.L.C. Enlist Duo® and Enlist One® herbicides are not registered for sale or use in all states or counties. Contact your state pesticide regulatory agency to determine if a product is registered for sale or use in your area. Enlist Duo and Enlist One herbicides are the only 2,4-D products authorized for use with Enlist® crops. Consult Enlist herbicide labels for weed species controlled. Sonic® is not registered for sale or use in all states.  Contact your state pesticide regulatory agency to determine if a product is registered for sale or use in your state. Always read and follow label directions. © 2023 Corteva.
Subscribe to receive top agriculture news
Be informed daily with these free e-newsletters
You May Also Like
---