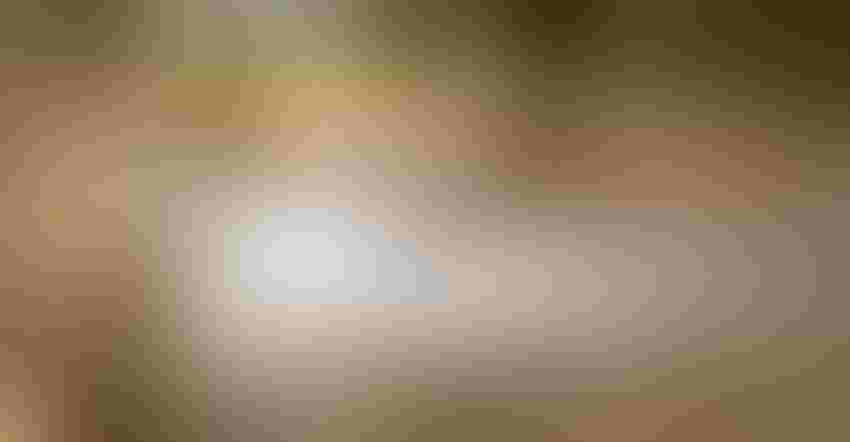 Almond growers with the ability to flood-irrigate their post-harvest almonds are encouraged to do so as those trees are highly stressed. Regardless the source, a good post-harvest irrigation, plus the addition of some much-needed nutrients, will be key to setting those trees up for next year.
Todd Fitchette
Almond growers may want to breathe a sigh of relief once their crop is off to the huller-sheller, but there's still work to be done to give next year's crop the best start possible.
Almond trees are finishing a stressful season. For those that produced a crop after a spring freeze killed some of this year's nuts, these trees need water and nutrients. And fast. Carl Bruice, national nutrition technical manager with Wilbur-Ellis Company, says almond growers need to quickly get an irrigation on after the nuts are swept up. Growers with the luxury of a remaining surface water allocation can consider that, particularly if soil salt levels are high.
Soil sampling will be key for growers preparing and planning for next season. Farmers need to know what soil nutrients are lacking, and address those quickly. Growers using drip and micro sprinkler irrigation can apply those nutrients through the drip lines for added and quick benefit.
Bruice says a good post-harvest nitrogen application should be needed as about 20% of the season's nitrogen need happens here. For growers concerned with nitrogen fertilizer costs, if leaf nitrogen levels in July were greater than 2.5%, then a reduced rate post-harvest nitrogen application may be one area where growers can save a little money. Check those tissue samples carefully, he stressed.
Related: Try not to skimp on postharvest irrigation
Potassium needs also need to be considered, he said. If soil levels are not declining, a low dose with a micro irrigation set could help address cost and tree nutrient needs without the need for traditional high-rate dry potassium applications in the fall.
Growers at the end of this season, with its significant drought impacts and tree stress, will need to realize they are not setting themselves up for a bumper crop next year with these practices, but are giving the trees their best shot at recovery in the long term.
"Trees subjected to deficit irrigation this season will have what we call a 'hangover effect the following season'," he said. Even well-managed orchards that receive a full allotment of water next year will likely produce less nuts next year.
Foliar nutrient
A post-harvest foliar nutrient program is also important, Bruice says. He pointed to advice from Roger Duncan, pomology farm advisor with the University of California Cooperative Extension. Duncan writes that boron deficiency is common in orchards in eastern Stanislaus County.
"The nutrient is essential in pollen tube growth and fertilization of the flowers," Duncan writes in an advice article. "Moderate boron deficiency does not produce recognizable foliar symptoms, but trees do not set their full potential of fruit."
According to Duncan, boron guidelines for almond hulls suggest that those with 80 parts per million (ppm) or less of boron are deficient. Those with 80-150 ppm are adequate and those testing over 200 ppm may be toxic.
Related: As almond harvests end, postharvest chores begin
But according to Duncan, "In University of California trials in Stanislaus and other counties, post-harvest boron sprays often increased nut set and yield 20-30% the following year compared to untreated trees."
While soil applications of boron are the best way to correct a deficiency, Duncan writes that a little can go a long way and last for years. Soil applications should be broadcast, not banded.
Bruice suggests that boron can be combined with polymer nitrogen, potassium, chelated zinc and phosphite as an effective way to prepare almond trees for the following season.
Correcting soil deficiencies during this period can go a long way to giving almond trees a leg up on next season's production. Cover crops can be a good way to help with soil fertility throughout the year by improving water infiltration and providing critical organic matter for soil microbes.
About the Author(s)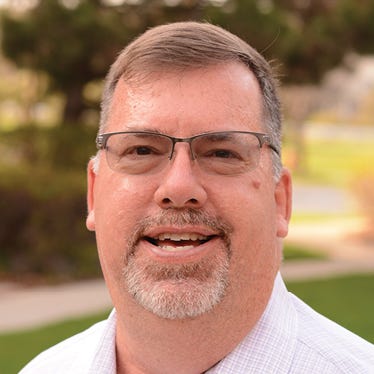 Associate Editor, Western Farm Press
Todd Fitchette, associate editor with Western Farm Press, spent much of his journalism career covering agriculture in California and the western United States. Aside from reporting about issues related to farm production, environmental regulations and legislative matters, he has extensive experience covering the dairy industry, western water issues and politics. His journalistic experience includes local daily and weekly newspapers, where he was recognized early in his career as an award-winning news photographer.
Fitchette is US Army veteran and a graduate of California State University, Chico. 
Subscribe to receive top agriculture news
Be informed daily with these free e-newsletters
You May Also Like
---