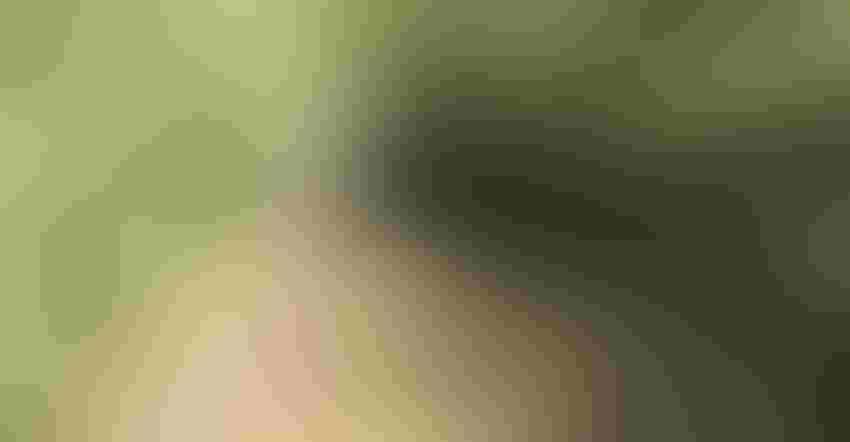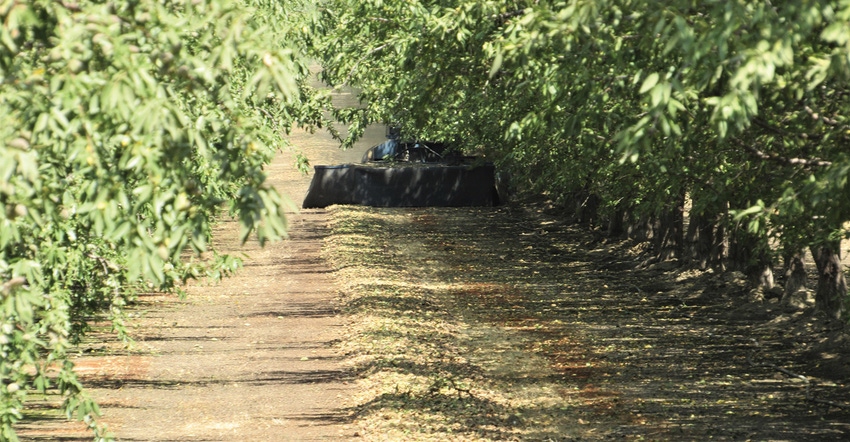 Almond harvests in California were well under way in early September, according to the National Agricultural Statistics Service.
Tim Hearden
A recent late-summer afternoon drive through the heart of the southern San Joaquin Valley found nary an almond shaker or sweeper still working in orchards, suggesting their harvests of the earliest varieties are finished for the season.
Almond harvests statewide were well under way at the start of September, with weed spraying and irrigation continuing where necessary, according to a crop report from the National Agricultural Statistics Service in Sacramento.
As harvests wrap up, growers' attention is turning to their long list of postharvest chores to make sure orchards are teeming with nuts next season. University of California Cooperative Extension advisers Franz Niederholzer, Adela Contreras, Katherine Jarvis-Shean, Luke Milliron and Evie Smith offered a handy to-do list for growers in a recent almond newsletter.
Near the top of the list:
Postharvest irrigation: Resume watering your trees as soon as possible after harvest to minimize stress. Lack of water in August through October can interfere with bud development for the next crop, the advisers say. See the related article in this week's (Sept. 15) Tree Nut Farm Press newsletter.
Rot and damage assessments: Check for hull rot and shaker damage, as hulls are susceptible to rot fungi from the beginning of hull split until the hulls dry – a period that can last from 10 days to two months, according to the UC's Integrated Pest Management program.
Look for nuts or leaves stuck on trees well after harvest as an indication of hull rot infections. Managing tree vigor through proper irrigation and nitrogen fertilization is the most effective control, the IPM program advises.
Plan fall treatments: Use your plant tissue analysis results to determine whether you need to apply foliar zinc or boron this fall, the orchard advisers say. If applying fall potassium is part of your routine, start preparing for application. See the UC's Postharvest Nutrition Review article to learn more about how and when to apply nutrients.
Rainwater infiltration
The advisers also urge growers to plan for winter rainwater infiltration, to store up as much water in orchards as possible through the following steps:
--Consider a filter strip of vegetation (cover crop or natural vegetation) around the field edge to slow and help capture runoff water. Cover crops reduce orchard runoff, improve soil health, and/or provide pollen for bees, the scientists say.
--Consider using organic soil amendments (almond shells, compost, etc.) to protect the orchard floor from sealing off because of raindrop impact and slow runoff.
If you're planting a cover crop, you'll want ot get the seed in the ground by the end of October. Use the UC-Almond Board Cover Crop Best Management Practices guide to consider your options.
About the Author(s)
Subscribe to receive top agriculture news
Be informed daily with these free e-newsletters
You May Also Like
---