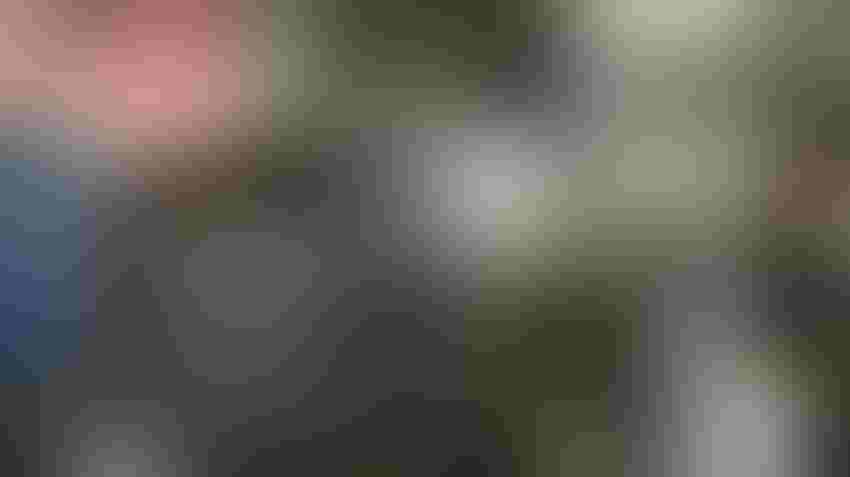 A Monarch automated tractor proceeds through the assembly line.
Monarch Tractor
On a rare rainy day in California, an equally rare event took place on the eastern edge of the San Francisco Bay. At North America's first new tractor factory in a century, the first of many Monarch Tractor vehicles rolled off an assembly line to a cheering throng of water-logged well-wishers.
This was no ordinary rollout, as this was no ordinary farm tractor.
After a series of speeches from company cofounders, supporters, and celebrities, a factory door opened and the world's first electric, driver-optional tractor slowly drove itself on to the factory parking lot, as ACDC's Thunderstruck reverberated in the background.
Related: Partnerships help Monarch expand market
Talk about making an entrance.
"This is a momentous day for Monarch Tractor that has been years in the making," said Praveen Penmetsa, co-founder & CEO at startup Monarch, headquartered in Livermore, home of California's oldest wine growing region. "Our team has worked tirelessly and relentlessly with a mission to make farming more profitable and sustainable. We're proud to see our commitment to technological innovation and sustainable solutions culminate in celebrating our first tractor off the production line, which, I might add, is powered by renewable energy.
"These are going to bridge the gap between farm profitability and ecosystem sustainability," Penmetsa added.
Sustainable wine, specialty crops  
The MK-V model, which starts at $58,000, is the company's first commercially available tractor coming off the production line at its Calif.-based manufacturing facility; several more vehicles and battery packs are scheduled to be built in an Ohio-based factory by mid-year 2023 in partnership with FoxConn, the world's largest electronic manufacturer. The company expects to sell as many as 2,000 tractors by end of next year, Penmetsa said.
The rollout comes less than two years since Monarch unveiled its groundbreaking tractor that they hope will help farmers reduce carbon footprint, improve field safety, streamline farm operations, and increase bottom lines. But speeches at the ceremony on Dec. 1 focused more on sustainability and hopes that this new zero-emission vehicle would be a first step to reduce ag's carbon footprint and weather extremes.
Related: Upstart startup: Big investments propel Monarch
"We are in a massive drought," said Carlo Mondavi, Monarch's 'Chief Farming Officer' and co-founder. A viticulturist, Mondavi is also a fourth generation wine grower from the world-renowned Mondavi family. "This last harvest my family lost half our crop to drought," he added. "This is the third consecutive driest year that we've had since 1896. Climate change doesn't just effect quality of our crop; it affects our ability to have a crop.
"By being all electric we're able to bridge away from the fossil fuel era, and even hooked up to the grid, have a major impact and savings on carbon footprint."
The words resonated with the group as California, the nation's leading farm state, has been beset by weather issues including extreme drought and vineyard-destroying wildfires.  
Sustainability buzz
The high-tech tractors will likely see most immediate and near-term demand in the region's vineyards and specialty farms where buzzy traits like sustainability, regenerative, and organic can all create value up the supply chain. Food and beverage companies see new zero-emission tractors as a major step to lower carbon footprint. Constellation Brands, a leading global wine and craft spirits producer and largest U.S. beer importer, was honored as Monarch's first customer, purchasing the first six Founder Series MK-V tractors.
According to the company, utilizing a Monarch MK-V (70 hp) in place of a comparable diesel tractor is the equivalent of taking 14 cars off the road. According to speakers at the rollout, nearly 25% of global emissions result from agriculture, so a zero-emission tractor will help make meaningful emissions reductions in an industry that has been historically difficult to decarbonize.
The driver-optional tractor simultaneously helps solve other challenges including labor shortages. The tractor can perform pre-programmed tasks without a driver, or an operator can use the Monarch interactive automation features including Shadow mode to have the tractor follow a worker on the job.
Related: Monarch, OnTarget create electric partnership
The MK-V is packed with safety features including rollover and collision prevention, vision-based Power Take Off (PTO) safety, and 360° cameras to keep operations running smoothly and employees safe, day or night.
The MK-V has received critical acclaim and won numerous awards including being named to the 2022 CNBC Disruptor 50 list, recognized as a CES 2022 Innovation Award Honoree, and awarded "Overall AgTech Solution of the Year" in the 2021 AgTech Breakthrough Awards.
These are early days for Monarch, but there's no doubt momentum is on its side. It was just one, rare, rainy day in California. But the rain, like this unique rollout, made everyone feel just a little more hopeful about the future here.
About the Author(s)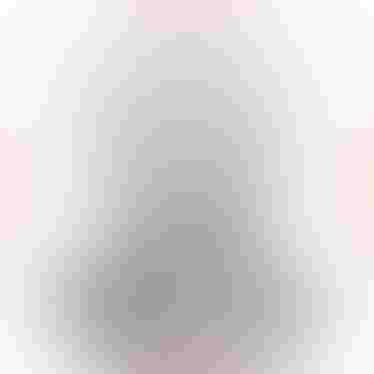 Executive Editor, Farm Futures
Mike Wilson is executive editor and content manager at FarmFutures.com. He grew up on a grain and livestock farm in Ogle County, Ill., and earned a bachelor's degree in agricultural journalism from the University of Illinois. He was twice named Writer of the Year by the American Agricultural Editors' Association and is a past president of the organization. He is also past president of the International Federation of Agricultural Journalists, a global association of communicators specializing in agriculture. He has covered agriculture in 35 countries.
"At FarmFutures.com our goal is to get readers the facts and help them analyze complicated issues that impact their day-to-day decision-making," he says.
Subscribe to receive top agriculture news
Be informed daily with these free e-newsletters
You May Also Like
---