Coastal Bend sorghum crop 'absolutely perfect'
Coastal Bend sorghum crop 'absolutely perfect'
A Texas Coastal Bend producer yielded a career-best, harvesting more than 10,000 pounds to the acre. Planters Co-op handled 6.4 million bushels, over a million more than normal. "The yields were astronomical."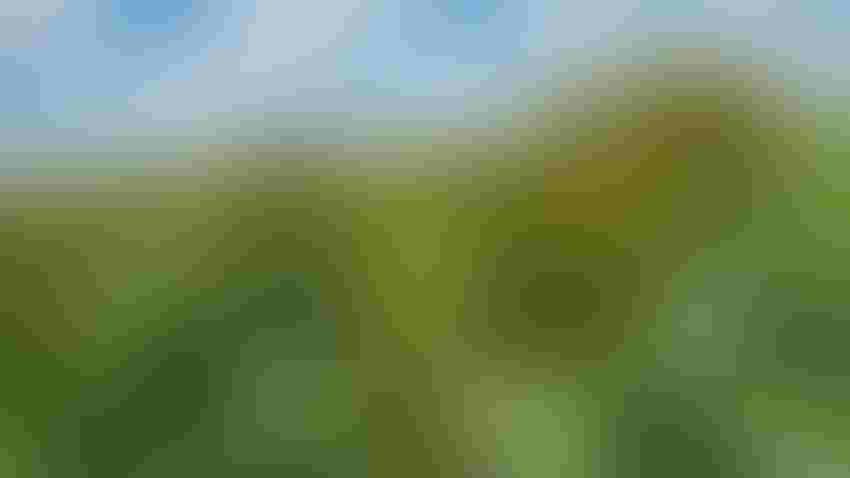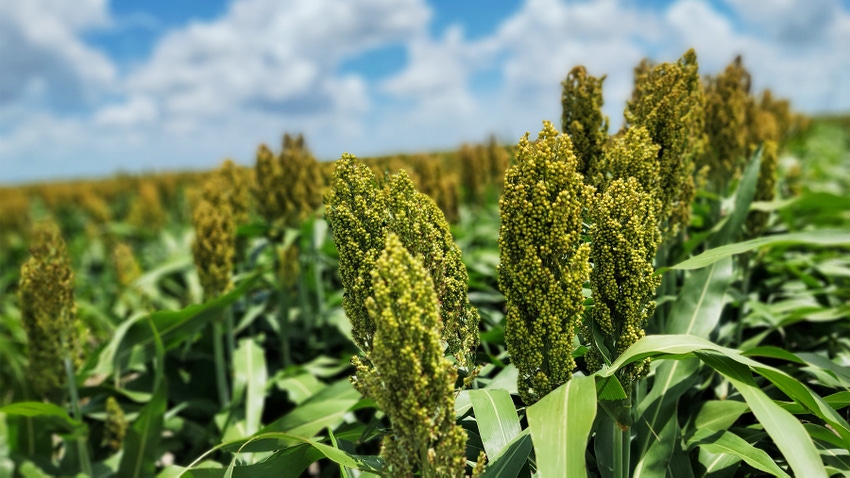 Texas Coastal Bend sorghum: Producers and industry have "phenomenal" crop.
Shelley E. Huguley
"Phenomenal," and "a personal best," are terms Texas Coastal Bend producers and the industry are using to describe this year's grain sorghum yields. 
"The yields were astronomical," said Planters Co-op manager Jason Lee. "And it came very quickly. We harvested almost everything in about 38 days."  
Planters handled 6.4 million bushels this year. Typically, they average 4.5 to 5 million bushels. "It was a very good year," Lee said. 
Planters owns four locations near Odem, three of which handle grain sorghum. "One of the challenges was moving the crop out quickly so we could continue to dump every day."   
Lee said the ability to move trucks between multiple locations allowed them to keep producers' combines rolling rather than them having to stop and wait for storage.  
Twenty miles east of Odem near Gregory, Jeff McKamey, a sorghum and cotton producer, made a personal best on two of his farms yielding 10,700 pounds to the acre on a 40-acre patch and a little over 10,000 pounds on a nearby 18-acre field.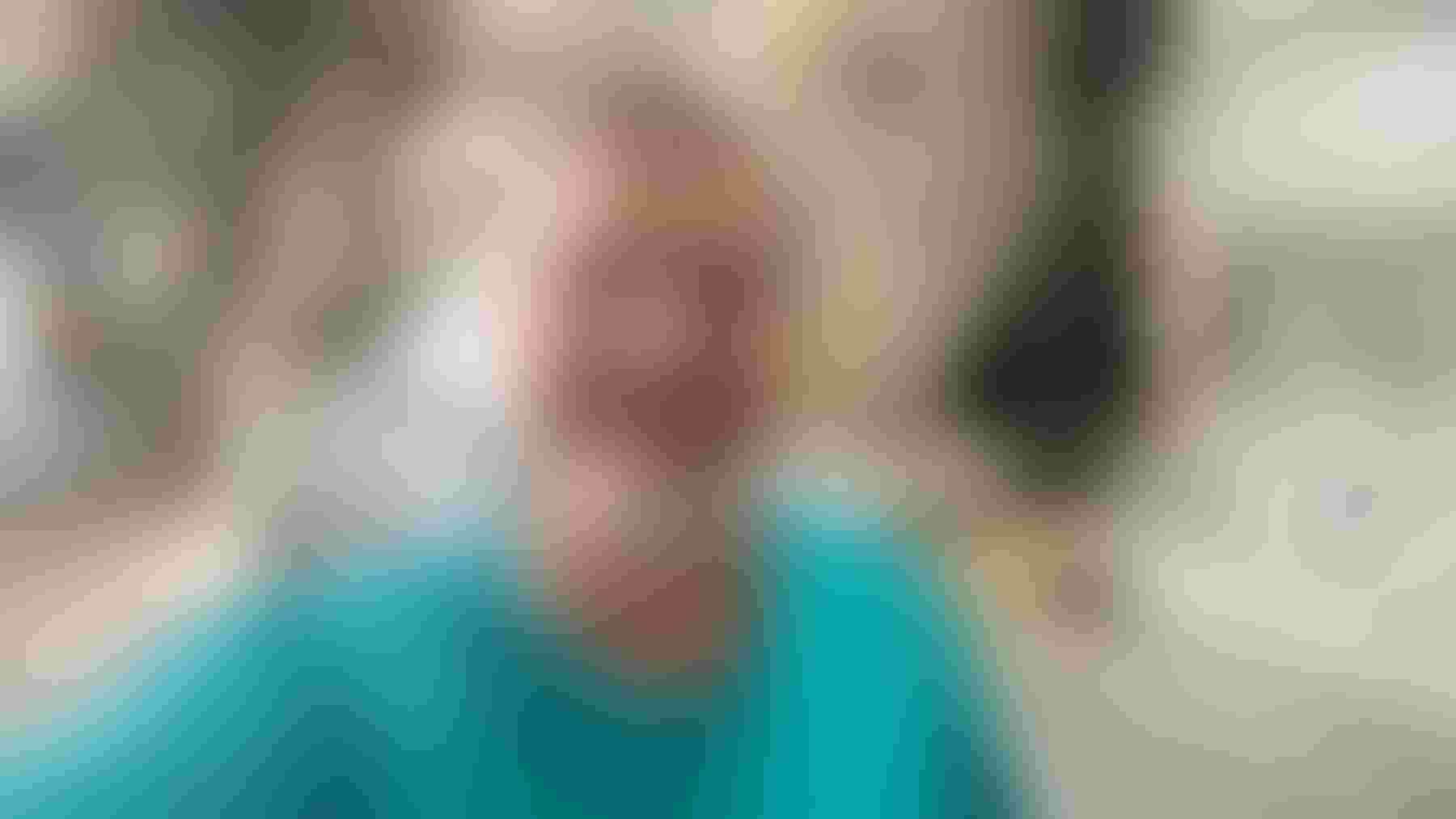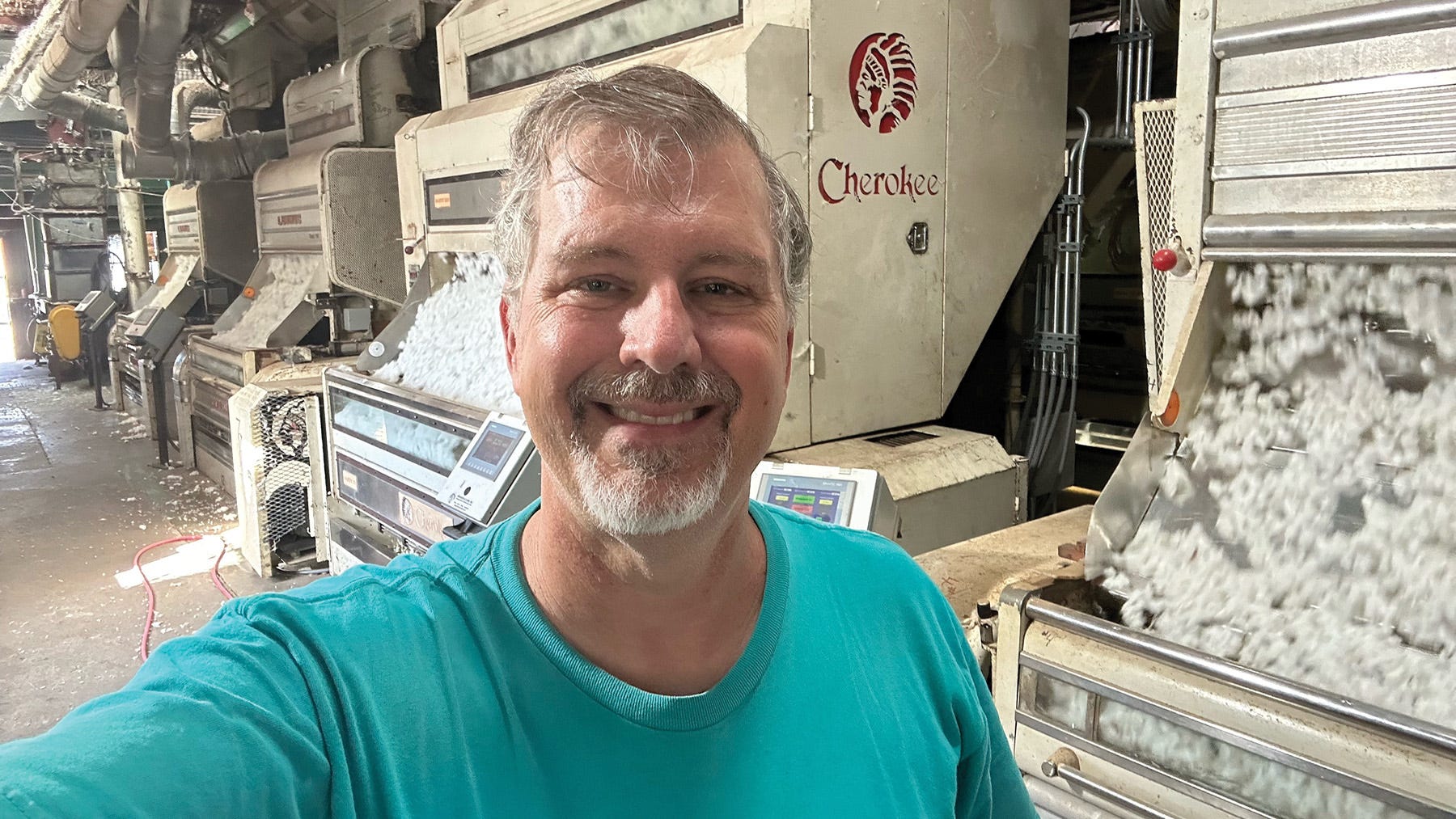 Producer Jeff McKamey, Gregory, Texas, and owner of Gregory Gin, made a personal best on his grain sorghum this season. (Photo by Jeff McKamey)
"That's the highest we've ever made," said McKamey, whose family has farmed in the region since the 1890s. "That's the most I've ever done. Maybe in the 70s and 80s, we had a 7,000- or 8,000-pound grain patch on a perfect year, but we've never had a 10,000-pound year." 
Tough beginning 
But the season didn't start with such promise. "Last year was entirely too dry the whole season," McKamey recalls. Throughout the fall, the region received "good" rain, which allowed for deep moisture. But then it stopped.  
"Coming into February, it looked like a repeat of last year and the grain price was up, so anybody who planted corn got their corn up and anybody who planted grain got their grain up," he said. "We were planting it as deep as the planter would go." 
McKamey, who also owns Gregory Gin – a gin that's been in his family since 1950 -- said several of his producers planted cotton in February to take advantage of what soil moisture remained. 
"We usually plant cotton from the first of March to the middle of March because our planting deadline's April 15th. We had people planting cotton in late February, which almost never happens." 
Those who planted grains got a good stand, McKamey said. "But then it started raining and raining, the whole season, and it turned out too wet. The earlier cotton or earlier grain did well if it was on ground that drained well." 
Grain yields in McKamey's area topped out around 8,000 pounds to the acre except for his 10,000-plus. He admits not all his fields yielded as well. "I had a 200-acre patch, north of my house, that made 6,000 pounds," he said. 
McKamey credits his bountiful harvest to "perfect conditions" for the rain they received. While Texas regions like the South Plains and the Panhandle race to make a crop before the first freeze, McKamey said Coastal Bend producers hustle to mature a crop before it's too hot and dry in the summer. 
"Some people planted short season sorghum because they were worried about a repeat of last year. I split the difference and planted some long season, which I planted first and on the two patches that drain well."  
Two miles east of that farm, where the soil is a heavier clay gumbo versus a lighter, sandier soil, McKamey yielded less than half of 10,000 pounds. "But it was the wrong variety and the wrong soil, and it floods over there," he said. 
McKamey also attributes his success to narrow-row planting. "I was one of the first farmers to go narrow row here in 2007. I bought this monster 76-foot wide, 24-row, 38-inch planter and we decided to move over 19 inches and plant twice each field. 
"So, this was 19-inch, narrow-row grain and that gets you anywhere from 10% to 25% more depending on the yield." Had McKamey planted on 38-inch rows, he's certain his record yields would only have been around 8,000 pounds.  
Clear, sweltering harvest 
The region's yields also benefited from a clear harvest. While 100-plus temperatures made for sweltering conditions, the lack of rainfall allowed combines to remain in the field.  
"This was the perfect grain harvest," McKamey said. "We got one little rain in the middle that settled the dust for one day and then the very next day, we were combining again. Even during cotton harvest, it hasn't rained since that one rain.  
"I don't know how many years we've had where we've had a completely dry grain and cotton harvest." 
Lee praised harvest conditions as well. "We've called it the perfect storm because we had high yields and hot, dry weather. Once we were able to get started, there was just no stopping." 
Planters began receiving grain June 20. Lee said this last weekend (August 12 and 13th) was their second weekend off since they started. "Normally, it takes about four to five weeks but it's also 4.5 million to 5 million bushels versus 6.4. When you have more than an extra million bushels, you're actually handling that million bushels twice because you've got to put it in the elevator and get it right back out. It's like handling almost 8 million because you're touching it so much trying to make space for the next day."  
Having three locations equipped with side load-out spouts helped enabled Lee and his staff to dump and load trucks simultaneously. "We had a lot of our trucks work with us. We would load until midnight. The port was open 24 hours a day, so we had a lot of guys who would work all day long and then load late and get it to the port just to make that extra load of space for morning." 
The port isn't normally open 24 hours, Lee said. "This was a strange year for them. We had an elevator in the Valley go bankrupt, so we had a lot of Valley grain moving up this way a lot quicker than what you would consider a normal year. That's part of that perfect storm."  
Bigger equipment contributed as well. "We had one producer who got a couple of brand-new S-series combines. They were cutting 40 to 50 loads a day per farmer, so you're just handling a monstrosity amount of milo in a short amount of time." 
Lee admits there were times the short season felt overwhelming as he coordinated between Planters' four facilities, including more than 70 trucks and processing millions of bushels of grain. But it was in those moments he reminded himself of last year's drought, "This is a lot better than what it was like last year." 
As for the quality of this record crop, Lee said, "It's number one. It was beautiful—low moisture and high test weight. It was absolutely perfect." 
Subscribe to receive top agriculture news
Be informed daily with these free e-newsletters
You May Also Like
---