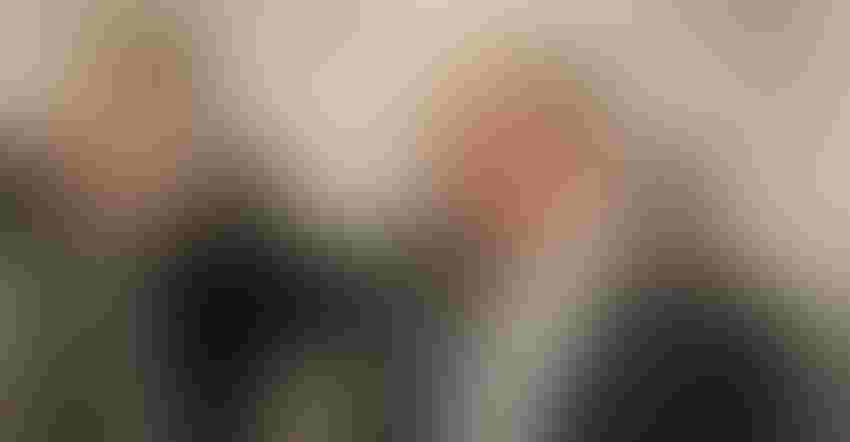 Tony Dill, the 2021 Peanut Efficiency Award winner for the Southwest.
WPGA
Blue was Tony Dill's favorite color. It represented first place, being a winner, striving to be the best. His pickup was blue. His children always wore blue in the show ring. And his grandson Hayden Hogue even called him "Blue Pops."
In 2020, Dill produced a career-best in peanut production, yielding nearly 7,000 pounds to the acre on one of his Terry County, Texas, farms.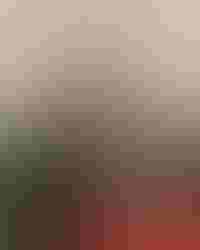 Tony Dill (Photo by WPGA)
But he never got to harvest that blue-ribbon crop. Tony Dill lost his life to COVID-19 on Oct. 23, 2020.
While Dill was in the hospital and in the days following his death, his community, family and friends converged on his fields, digging and combining his peanuts — an act of love repeated in November as more than 100 volunteers also harvested his cotton.
"He set records at our buying point for the most peanuts ever made, the most peanuts harvested," said his son Ryan Dill. "He always wanted to be the best and he got one last kick. He's the best there is."
PEA
Dill will be recognized on July 17 for his record peanut yields, production efficiency and leadership within the peanut industry as he is named the 2021 Farm Press Peanut Efficiency Award (PEA) winner for the Southwest.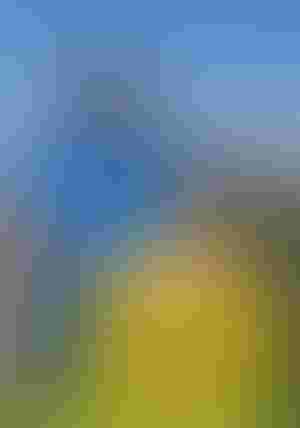 Ryan Dill prepares to plant peanuts for the first time without his father, Tony Dill. (Photo by Shelley E. Huguley)
His wife Donna, their children and grandchildren will accept the award on his behalf at the annual PEA Breakfast held in conjunction with the Southern Peanut Growers Conference. Four peanut producers from across the Peanut Belt will be recognized.
If Tony were still alive, Donna said he likely wouldn't have been at the conference because you don't leave the farm in July. "He's on the peanut board and we never could go to the conference because it was during watering time," she said laughing.
Sue Dill, Tony's mother, echoed Donna's sentiments, "My husband (Tony's father) was the same way."
Dill was president of the Western Peanut Growers Association, served on the American Peanut Council Board of Directors, and director of Tejas Peanuts in Brownfield. He farmed peanuts and cotton independently and with his son Ryan and son-in-law Tanner Hogue.
His 2020 production included 360 acres of peanuts with Runner types Georgia 09B and GA-16 and Virginia's, Wynne and ACI 442. His average yield per acre was 5,353 pounds with 66.8% SMK (sound mature kernels).
Meticulously committed
Family and friends described Dill as a perfectionist, detailed, humble, committed, efficient, a leader and a servant.
"My husband (G.W.) was meticulous about everything, and Tony was just like him," his mother said. "He was just good at what he did and good to all of us."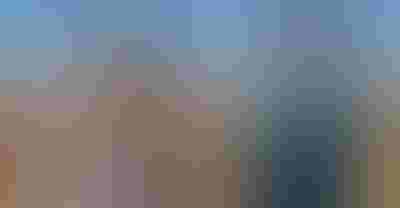 Sue Dill, Tony Dill's mother, left, and Donna Dill, Tony's wife. (Photo by Shelley E. Huguley)
"He was big on timing," Ryan said as he sat in his dad's pickup, preparing to plant peanuts for the first time without him, thumbing through Tony's planting book, marked with his hand-written rates. "If you were late, then you missed it. If you needed to run until midnight on Sunday, that's what you were going to do. It had to be done.
"Timing and clean fields were important."
Tanner, who farms some of Tony's land, said filling his shoes will be tough. "He made several trips to Washington and everywhere else. He tried to make sure farming was good for all of us. If he was here, he would be proud, but it also makes it hard to fill those shoes. He could make yields nobody else could with as few inputs as possible. That's going to be hard to follow."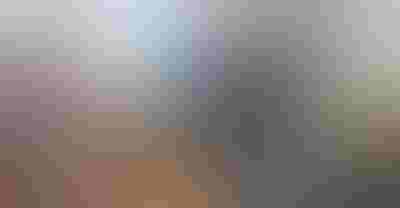 Ryan Dill, left, visits with is dad, Tony Dill, as Tony holds Brecken, his grandaughter and Ryan's daughter. (Photo by Kristin Dill)
Haylee Dill, Tony's youngest daughter, said her father worked hard and did everything necessary to ensure the job was done correctly. "Timing, doing things right the first time, not putting things off or cutting corners, he instilled that work ethic in all of us from a young age," she said. "Our goal for all of us is to continue that legacy of hard work and dedication and perseverance when things get hard."
Secret sauce
When asked the secret to his success, Tony's family's response was the same, "God." Ryan called it favor. His daughter Erica Hogue described it as God's blessing. Donna said Tony would have given God all the glory for his record crop.
"He gave 100% every year, every time," she said. "He would have been shocked. He didn't think it was going to be a very good year because it was so dry."
In fact, he received the least amount of rain on the field where he had his highest yields, said Mark Scott, who has consulted three generations of Dill farmers over the last 40 years. That farm, located west of Wellman, only received about 1.5 inches of rain, and yielded 6,981 pounds to the acre.
See photo gallery, Tony Dill saves the best for last
"He didn't get any rain down there," Scott said. "He had some other places that got a little bit more rain, maybe 5 inches, but that place got nothing. And most of that rain came in a ¼-inch or less and then evaporated." 
Water management was key. Rather than irrigate a full circle, half peanuts/ half cotton, Tony concentrated his water on the "money crop," the peanuts, Scott said.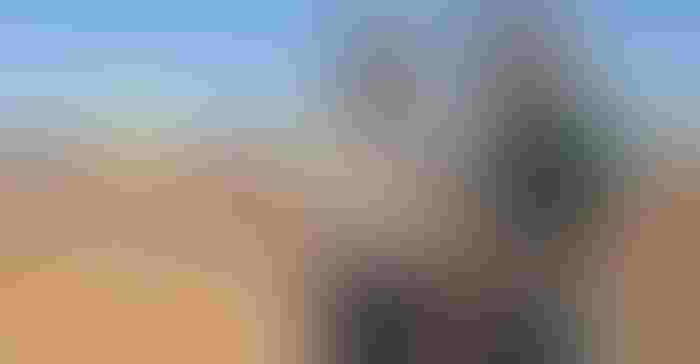 Consultant Mark Scott, left, visits with Ryan Dill, in one of Tony Dill's fields last fall. Scott consulted with Tony's father G.W., Tony and now Ryan. (Photo by Shelley E. Huguley)
"Tony was very good at details and the timing of everything. That was very important -- that's important for all farming. When I mentioned things we needed to do, he was out there doing it. He didn't wait two weeks. When we needed to get it done, he got it done.
"He was like his dad. They knew what the crop needed water-wise before any symptoms showed. They just had an intuition about when to water and how much."
Staples
When it came to producing peanuts, Tony had a few peanut management staples.
Pre-season, he put out 10-34-0 fertilizer to increase soil phosphorus levels. "He always put out Sonalan on his peanut ground and chiseled 15 to 17.5 gallons of 10-34-0 in with the lister," Ryan said.
At planting, Tony applied a liquid inoculum, doubling his rates. "The last couple of years, he thought it made a big difference," Ryan added.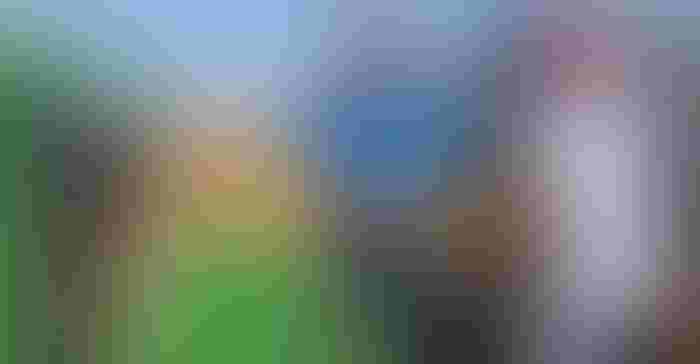 Ryan Dill, left, and farm employee Phillip Nunez, load Exceed, a peanut inoculant. (Photo by Shelley E. Huguley)
Twice during the season, he side-dressed with fertilizer. "Generally, around first bloom and then again about two weeks after that," Scott said.
Crop rotation was also important. "He was on a four-year rotation," Scott said. "It keeps disease pressure down, and peanuts help cotton the next year because down there, we have a lot of root-knot nematode."
Peanuts are a non-nematode host, so in a rotation, when cotton is on peanut ground it helps knock down the nematode, Scott added.
Tony also used fungicides like Abound preventively and to treat pod rot. He also applied Velum on some peanut acres. "We've been doing research for several years with a product called Velum. We don't know why we get the yield response that we do because Velum is basically a nematicide, but it's also a fungicide. We can't explain why something you put out at planting has such an impact late in the season, but it does," Scott said.
Leadership
When Tony wasn't in the field, he was serving. He volunteered in prison ministries and within his church, community, and the peanut industry.
From 1999 to 2020, he served on the Western Peanut Growers Association (WPGA) Board of Directors and as president from 2013 until his passing. WPGA Executive Director Robbie Blount served with him throughout his tenure.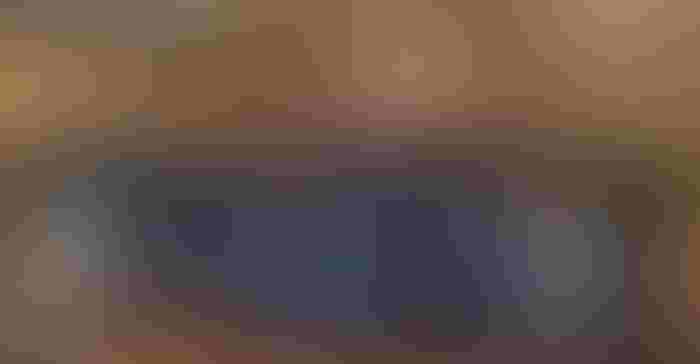 Western Peanut Growers Association Board of Directors, from left, Greg Hughes, Gary Jackson, Otis Johnson, Tony Dill, Congressman Jodey Arrington, Jake Teichroeb, Mark Boardman, Chuck Rowland and Bobby Harlan. (Photo by WPGA)
"Tony was like a father figure or a big brother that you emphatically trust," Blount said. "You had his back, and you knew he had yours. I knew if he said something, he meant it and would stand by it. He was a humble man of integrity, which helped make him the best kind of leader."
His cousin, Bobby Harlan, also served in leadership with Tony. "He was excited about serving on the board because it was a board that could make a difference with their ideals."
See, Top peanut producers, families celebrate PEA awards
Harlan cited Tony's dedication, outspokenness, and time sacrificed on the farm and at home to fight for important issues to the peanut industry and cotton.
As a farming neighbor and harvest partner, Harlan said what he'll miss most is their conversations on the turnrow. "Going over during the summer to check water, if we ran into each other, we'd talk for an hour or two. That I'll definitely miss."
Family
Tony's greatest love was his family. He could be found pushing the grandkids in the swing, playing on the floor, or chasing them across the yard.
Kristin Dill, Tony's daughter-in-law, recalled times he picked up the grandkids from school and took them to the gin for a coke and candy or to Dairy Queen when he had coupons. "He loved coupons," she said.
See, Peanut award winners cite water, labor, family as biggest concerns
Shelley Huguley
Grandson, Brason Dill, said his favorite thing to do with Pops was watch tv, while Braxton Dill recalled cracking Easter confetti eggs on people's heads.
As Donna watched the planter run in Ryan's field and grandkids play nearby, she said, "Tony would have been proud of how everyone has come together and how everybody is still going. I'm especially proud of the grandchildren out here on the farm, getting to play in the dirt. He's smiling from Heaven. We're very blessed."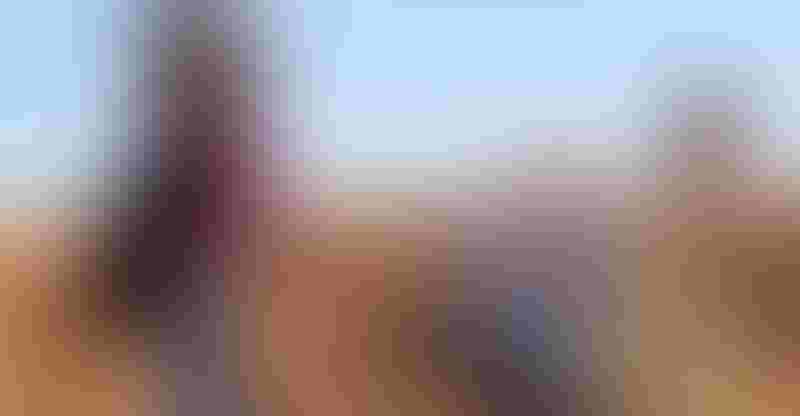 Tony and Donna Dill's grandchildren playing on the farm. (Photos by Shelley E. Huguley)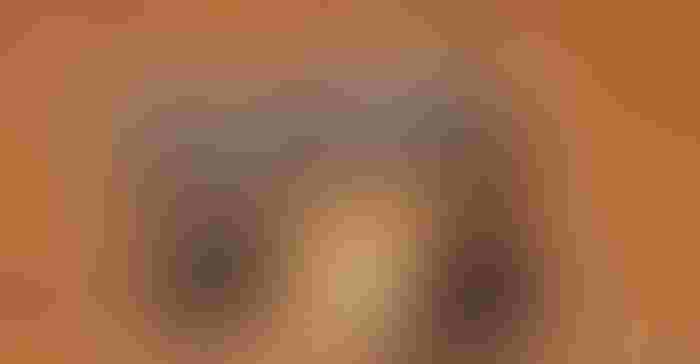 Subscribe to receive top agriculture news
Be informed daily with these free e-newsletters
You May Also Like
---