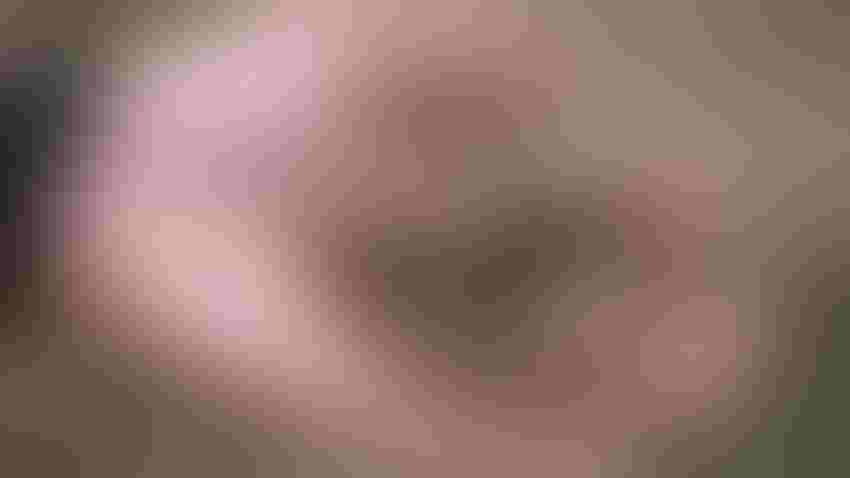 The weather wasn't kind to Georgia pecans. A late-spring freeze nipped buds. A tropical storm ruined orchards, along with other environmental phenomena, too. As growers progress with harvest, they are looking at a short crop getting smaller.
Lenny Wells is the University of Georgia Extension pecan specialist, stationed in the southern part of the state, where most of the pecans grow.
"Overall, the state crop is off by at least a third of what was expected according to many growers," he said, and expectations weren't that high, considering what the crop went through.
The crop got off to a promising early start, though. Budbreak, prompted by a warm winter, started as early as February. Catkins were out, along with female flowers, on some varieties, he said. Then a late-spring freeze hit March 20.
"It is possible this led to a higher degree of self-pollination than usual. Lack of pollination leads to nut drop. Self-pollination often allows the nuts to develop to maturity, but self-pollination usually results in inferior nuts. This appears to be the scenario this year and underscores the need for adequate pollinator varieties in the orchard," he said.
Then Aug. 30, Hurricane Idalia hit the Florida Big Bend region and went straight into south-central Georgia, where many orchards are.
Southern Brooks and Lowndes counties, along the Florida line, received the worst damage, with thousands of trees reported down in the area. The storm moved farther north in the state, bringing damaging winds to pecans 80 to 100 miles north of the Florida line.
"Several large growers reported an estimated 10,000 to 15,000 trees down from their orchards. Percentage of downed trees in this most severely impacted ranged from 30%-80% of the trees down," he said.
Most Georgia pecan orchards received plenty of rain this summer, but many areas turned hot and dry during the kernel filling and shuck split periods.
"In such cases, particularly where there is even an average crop on the trees, it can be nearly physically impossible for the trees to take up all the water they need to finish the crop, even with irrigation, because irrigation only covers a small percentage of the root system that has to feed the crop," he said.
Though the production looks bleak at this point, Wells said surprises can happen. Two years ago about this time, the pecan crop looked like one of state's worst crop loads, but growers ended up producing 88 million pounds, a strong showing.
"Whatever the number for this year turns out to be, don't be surprised if its larger than you think. The good news is that there is strong interest from China this harvest season. This, along with the ever-shortening 2023 crop volume could, in my mind, help to shore-up prices for growers. But, that remains to be seen," he said.
Subscribe to receive top agriculture news
Be informed daily with these free e-newsletters
You May Also Like
---