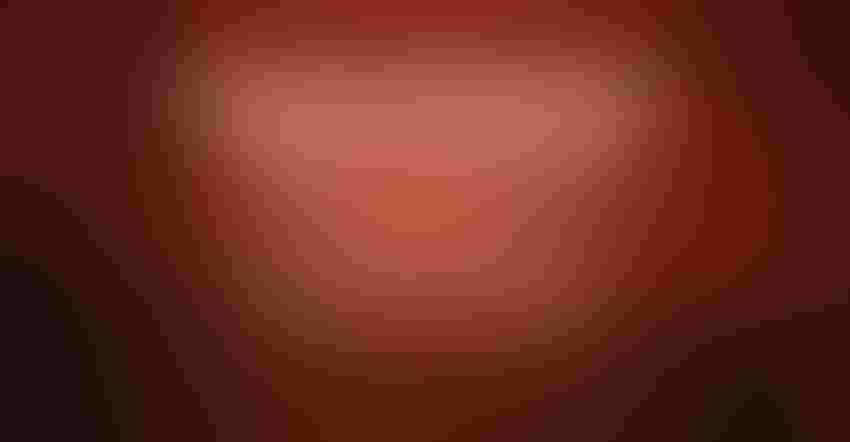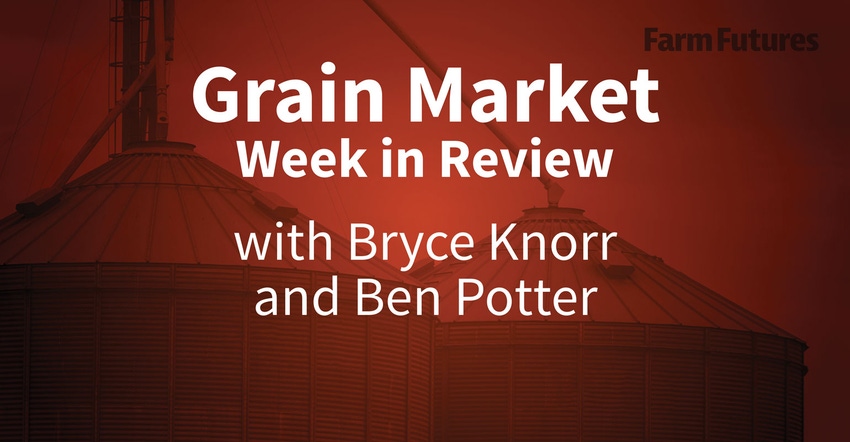 Missed some market news this week? Here's what Bryce Knorr and Ben Potter have been writing about.
Audio
Trade talks seemed to stumble on Friday after reports Chinese visits to U.S. farms were cancelled. But soybeans bounced back overnight on news those tours had just been in the planning stage and could take place in October when formal talks resume. Better rhetoric from both sides over the weekend spurred buying that spilled over to corn, with spring wheat continuing to advance after heavy rains last week pummeled fields on the northern Plains.
Soybeans are trying to turn around from early selling overnight that took corn and wheat lower despite bullish news on trade and weather. Frost continues to work into forecasts for next week, threatening the northern tier of the growing region where development is especially slow. Trade news was also encouraging on reports China gave waivers from tariffs to allow deals for another 75 million to 110 million bushels of soybean imports from the U.S.
News on the trade war with China continues to be one step forward, and maybe one step backward too. China may have booked as many as 220 million bushels of U.S. soybeans recently after the government granted waivers from tariffs. But President Trump had some tough words for China at the U.N. ahead of trade talks due to start back up in October. That left soybeans a little lower after an overnight rally stalled. Corn is trying to hold as frost threats work in and out of some forecast models.
Grain markets moved higher across the board overnight, buoyed by technical buying and hopes for a trade deal with China. Wheat benefited from charts as all three markets moved to test upside resistance. More positive comments from China on trade negotiations also spurred short covering ahead of talks that resume next month.
Grain markets are mixed this morning after a quiet overnight session that saw traders around the world content to move into the weekend while waiting for USDA to update Sept. 1 grain stocks, the next big inflection point for bulls and bears. Frost threat remains minimal for next week according to forecast models, giving buyers no sense of urgency.
Crop progress
Farmers reported wide variation in conditions as crops progressed during the summer. Now, as fall begins, growers are finding those same disparities in yields as combines slowly begin to roll.
Analysts had expected USDA to hold steady its corn and soybean quality ratings in its most recent crop progress report, out Monday afternoon. While the agency complied for soybeans, corn rating jumped two points higher for the week ending September 22.
Market recaps
Grain futures are mixed in quiet trade as the overnight session winds down. Traders so far appear ready to move into the weekend, waiting for USDA grain stocks reports due Monday that have produced plenty of surprises in recent years.
Grain markets were mixed but mostly lower Friday on a round of technical selling ahead of Monday's quarterly grain stocks report, which analysts expect to reveal higher year-over-year corn and soybean supplies. Some wheat contracts were also lower, but Chicago SRW futures saw modest gains in a round of uneven technical maneuvering.
Exports
With another round of weekly export inspections in the books, some demand concerns are starting to materialize after posting a meager 9.2 million bushels for the week ending September 19 – the lowest weekly tally in four years.
The latest round of USDA export data, covering the week ending September 19, didn't contain much for bulls to chew on. Soybeans notched another 38.1 million bushels in sales last week. Corn export sales slumped reaching only 19.5 million bushels last week. Wheat export sales last week were a mediocre 10.4 million bushels.
This was the most active export announcement week since the last week of February 2018, first week of March 2018. Sales were reported Sept. 24, Sept. 25, Sept. 26 and Sept. 27. China bought 35.3 million bushels of soybeans. Mexico bought 7.9 million bushels of corn. On Feb. 26, 2018, through March 1, 2018, China bought 9.3 million bushels of soybeans. Unknown destinations was the big buyer at the time, picking up both corn and soybeans.
Farm bill
A key part of farmers' safety net for 2019 corn and soybeans looks stronger, thanks to improvements to Agriculture Risk Coverage included in the 2018 Farm Bill. Both crops on average have higher average revenue guarantees, though the floor for individual counties varies widely.
Outlook
Basis outlook - The beginning of fall many years brings weaker basis. New crop corn and beans weigh on cash markets and wheat gets dumped to make room for results off the combine. Basis was indeed weaker last week on average. But a slow start to harvest 2019 helped to support bids in many locations. Changes were due to demand rather than the supply issues that normally dominate markets this time of year.
Financial outlook - If you think folks on your farm can't agree about money, take heart. Neither can the Federal Reserve. The central bank's vote to raise interest rates by another one-quarter of 1% last week included three dissents. And participants in the latest meeting on monetary policy were even more divided about the direction of rates moving forward.
Subscribe to receive top agriculture news
Be informed daily with these free e-newsletters
You May Also Like
---