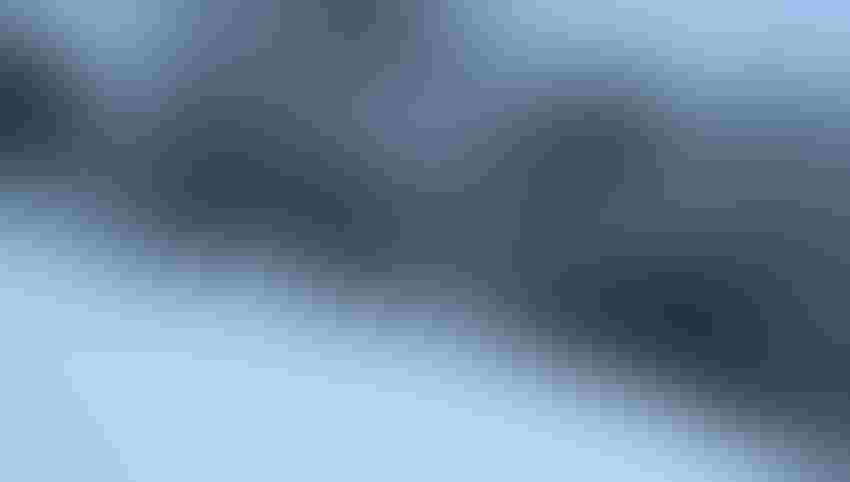 Snow blankets a Northern California hillside in early 2021.
Tim Hearden
After a lull that lasted several weeks, another "atmospheric river" storm is slamming much of the West Coast, bringing copious amounts of snow and rain to the Pacific Northwest and Northern California.
The storm arrived Saturday, Dec. 11, to western Washington and Oregon, bringing heavy rain, mountain snow and strong winds, United Press International reported. In Northern California, the National Weather Service was predicting snow levels would drop as low as 1,000 feet in some areas Sunday night and tonight, Dec. 13.
Snow accumulations were expected to be 4 to 18 inches above 2,000 feet and up to 3 feet above 3,500 feet, according to the Weather Service. Snow accumulation is possible over Interstate 5 tonight north of Redding, and accumulated snow was possible as low as 1,000 feet by the time the storm wraps up, the agency predicts.
Related: La Nina, Part II: Northern U.S. set for wet, cold winter
The storm was expected to cause major travel delays as drivers find mountain travel difficult to impossible amid white-out conditions.
Shasta County -- home of the Central Valley Project's Shasta Lake -- is forecast to get unceasing rain with periods of snow possible at lower elevations through Thursday, Dec. 16, according to the Weather Service. The system is expected to spread into Southern California tonight and linger into Tuesday, Dec. 14, according to UPI.
The system comes as La Nina oceanic and atmospheric conditions are back for a second straight winter, promising colder, wetter storms in the northern U.S.
Related: No state water for California farms
A series of early-season storm put the West Coast's water year off to a fast start – and even caused flooding in parts of the Northwest. As of the end of November, many areas in Northern California and the Pacific Northwest were well above their seasonal precipitation averages.
Still, California's State Water Project has forecast it will provide no water for agricultural customers in 2022 because of severe drought. Officials say the state's hydrologic conditions will have to improve dramatically for the allocation to change.
California Citrus Mutual officials say they welcome rain and cold temperatures that passed through the Central Valley last week, noting the colder temperatures will help send trees into dormancy as well as helping to improve coloring and overall quality.
CCM employs weather stations up and down the citrus belt and provides forecasts to help members anticipate weather issues. Growers were monitoring conditions through the weekend and were prepared to run water or turn on wind machines to alleviate any negative effects, the organization stated.
Subscribe to receive top agriculture news
Be informed daily with these free e-newsletters
You May Also Like
---