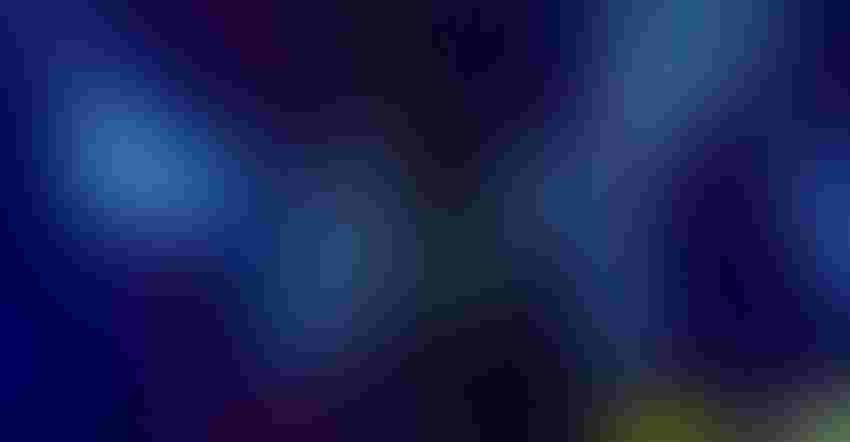 mikolajn/iStock/Getty Images
Which way will corn, wheat or soybean prices move next week, next month, or next year?
No one can say for sure, but if you understand technical and fundamentals, you'll be able to craft a smarter marketing plan to manage risk and maximize the bull market.
At the upcoming Farm Futures Business Summit you'll learn how traders manage risk through technical analysis, one of many learning sessions designed to help you build a smarter farm operation. The summit will be held LIVE June 16-17 at the Coralville Marriott Hotel and Conference Center just outside Iowa City.
Brian Splitt, technical analyst with AgMarket.Net, has worked with commodities for 14 years. But unlike others he did not have a farm background or formal education to help him understand the markets.
"What I did have was the determination to learn on the fly and a solid work ethic, both instilled by the Marine Corps," says Splitt. "So while fundamental analysis is, and always will be, the foundation for bull and bear markets, technical analysis is a tool that an outsider like me has successfully used to determine which price levels are important, and why."
What are chart formations telling us? What is a long-term chart objective? What are trend-following tools, moving averages, support and resistance? Using technical analysis takes emotion out of marketing and offers objective clues to decisions. In this session, you will learn what technical analysis is and how it is applied to grain markets.
This isn't a theory class; it's real-world advice you can put to use in your marketing plan, starting tomorrow.
"We won't be together for an hour trying to determine where the market is going, but we will work towards the goal of producers independently identifying when the market is at an actionable level," explains Splitt. "We will also incorporate options into the mix and show how I use the chart to determine option strike prices for hedging and ownership strategies."
Splitt is one of several talented speakers who will be on hand to share insights at the summit. Keynote speaker Dick Wittman, an Idaho rancher and farm management consultant, will offer key lessons in business governance for farm families. Gregg Doud, former chief ag negotiator in the office of the U.S. Trade Representative, will share what it was like to hammer out the China-U.S. Phase One Trade Deal. This Week in Agribusiness meteorologist Greg Soulje will provide a growing season weather outlook followed by a market outlook discussion with leading grain marketing experts. Other speakers will share ways to make better expansion decisions and outline potential tax changes that could threaten to blow up your estate plan.
For many the summit will be the first chance this year to meet face to face and network with other farm families from across the country. To see the agenda and get your registration sorted, go to www.farmfuturessummit.com. See you in Iowa!
Want to save 20% on the 2021 Farm Futures Summit? When you register at farmfuturessummit.com use the promo code FFLIVE.
Learn more about Farm Futures Summit
In-person learning is back - It's time to reconnect with each other and re-ignite your passion for agriculture.
Former ag trade negotiator to share China insights at summit - Pull up a chair and listen in as Gregg Doud, former U.S. Trade Ambassador and one of the primary architects of the U.S.-China Phase One trade deal, shares his view of China and future ag exports at the upcoming Farm Futures Business Summit.
How the Boot Camp can make you a better business manager - Cash flow statements, analyzing farm growth opportunities and how to use working capital are some of the topics we'll be touching on live at the 2021 Ag Finance Boot Camp, to be held June 15 at the Coralville Marriott Hotel and Conference Center just outside Iowa City.
Farm Futures Summit returns with in-person meetings - Is it time to meet old friends, learn a few new things, and sharpen up your farm management skillset? You bet it is, and we're here to help. After long months of isolation the 2021 Farm Futures Business Summit is set to go live June 16-17 at the Coralville Marriott Hotel and Conference Center just outside Iowa City. 
Wittman to offer proven strategies to solve farm management problems - Dick Wittman is the keynote speaker for the upcoming Farm Futures Business Summit. Wittman, an Idaho rancher and farm management consultant, will offer his take on the best ways to professionalize the family farm, a hot topic these days as farms look to pass the business to younger generations.
Is your farm ready for open-book management? - The open-book concept is based a simple yet radical idea: if employees can learn how a business operates and how it makes money, then they begin to think and act like businesspeople themselves. It's the key concept behind "The Great Game of Business," borne out of the '80s farm crisis and developed by Jack Stack.
Subscribe to receive top agriculture news
Be informed daily with these free e-newsletters
You May Also Like
---