David Malan/Stone/Getty Images
You've met a lot of people over the last year over your laptop or other device, but did those meetings have the same impact as a live event?
If you're being honest the answer is likely no. And that's why we're so excited to organize and invite you to the 2021 Farm Futures Business Summit, to be held June 16-17 at the Marriott Hotel and Conference Center just outside Iowa City.
There is a reason schools are so anxious to replace virtual learning with classroom interaction. When we asked one of our summit speakers why networking is so important he responded, "My behavior changes when I'm physically in front of someone. I'm more engaged and less distracted."
It's time to reconnect with each other and re-ignite your passion for agriculture.
Related: Around Farm Progress shares insight on the Farm Futures Summit
This energy-packed event gives farmers good information and ideas you can put to use today. It's a chance to share solutions to common problems and discover better ways to manage your farm.
Packed agenda
You'll hear from former U.S. Ambassador Gregg Doud, who recently served as Chief Ag Negotiator in the Office of U.S. Trade Representative and is one of the primary architects of the U.S.-China "Phase One" trade agreement. Doud, who was raised on a Kansas grain and livestock farm, will offer reflections on his work as chief ag negotiator in the Trump administration.  
Rancher and farm management guru Dick Wittman will be there to offer best management tactics for leading growers. Economist Roger McEowen will offer a preview of potential tax changes and ways farm families can manage their estate plans. Former ag banker Curt Covington will offer tips on how to make your operation a more financially forward-focused business. Water Street Solutions CEO Darren Frye will outline open book management strategies that can make your farm more attractive to potential employees. This Week in Agribusiness meteorologist Greg Soulje will offer a growing season weather outlook and TWIA anchor Max Armstrong will emcee a grain market analyst panel discussion on the bull market.
As always, the summit provides a chance to participate in live polls and ask questions anonymously through our interactive Slido technology.
Make new friends
Someone once said, all great things happen in our life because of an encounter with another person. It's these encounters that change the way you think about something, or the way you approach solving a problem. These are the positive benefits of reconnecting at the summit. You'll make new friends who are as passionate about farming as you are. You'll learn first-hand what works and what doesn't from cross-table conversations.
That networking opportunity has been sorely missed these past several months. We're counting on a chance to catch up with each other and learn a few new things at the same time. Just go to www.farmfuturessummit.com to get registered and nail down your hotel reservations. See you in Iowa!
Want to save 20% on the 2021 Farm Futures Summit? When you register at farmfuturessummit.com use the promo code FFLIVE.
Learn more about Farm Futures Summit
About the Author(s)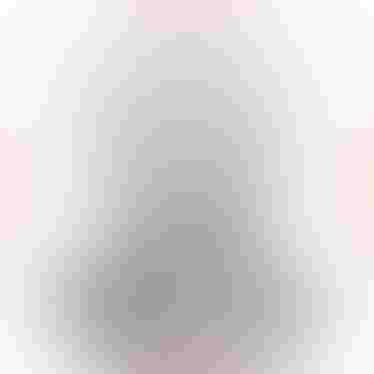 Executive Editor, Farm Futures
Mike Wilson is executive editor and content manager at FarmFutures.com. He grew up on a grain and livestock farm in Ogle County, Ill., and earned a bachelor's degree in agricultural journalism from the University of Illinois. He was twice named Writer of the Year by the American Agricultural Editors' Association and is a past president of the organization. He is also past president of the International Federation of Agricultural Journalists, a global association of communicators specializing in agriculture. He has covered agriculture in 35 countries.
"At FarmFutures.com our goal is to get readers the facts and help them analyze complicated issues that impact their day-to-day decision-making," he says.
Subscribe to receive top agriculture news
Be informed daily with these free e-newsletters
You May Also Like
---