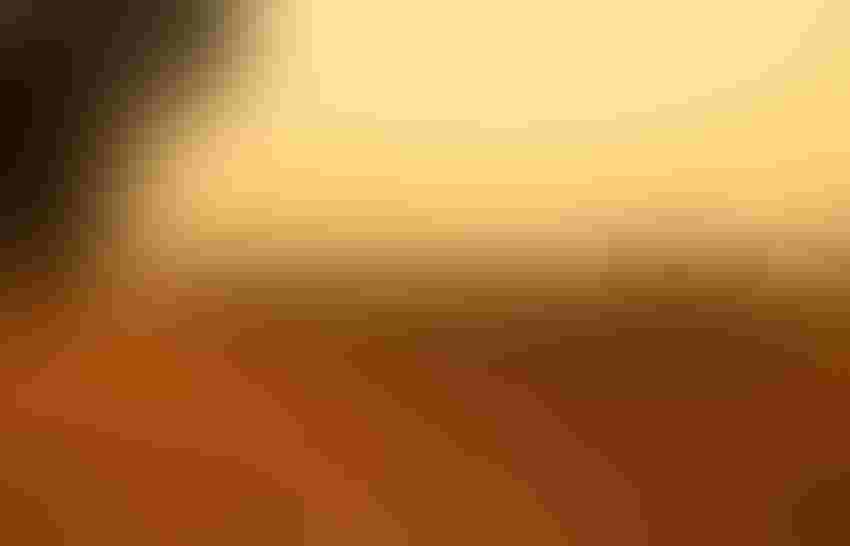 Smoke shrouds an Oregon vineyard in September 2020.
Getty Images
California's wildfire conflagrations of 2020 that destroyed whole towns, displaced tens of thousands of people and cost billions in property damage was ironically a bit of a blessing to an industry wrought with significant oversupply.
The annual state of the industry address from the Unified Wine and Grape Symposium, coupled with the release by Silicon Valley Bank of its wine industry report, yielded some cautionary messages.
In short: hard seltzers and spirits are commanding market share that appear to worry winery owners, and there is much to learn and put into practice regarding smoke taint.
Marketing success may prove to be more difficult than addressing smoke taint because of the inherent objective nature of science related to the later. Both will continue to challenge an industry that has proven itself capable of overproduction.
While spirits take market share away from beer, wine consumption has been flat since about 2016, and the optimism over premiumization – the act of consumers trading up to higher price points in their choice of wine – has waned as consumers may be more price conscience than they were in years past.
Wineries last year refused to buy grapes they thought were unduly affected by smoke taint, leaving growers with unprofitable alternatives. Though it tempered supply in an already short year, the wine industry cannot rest on its laurels.
Dale Stern, an attorney representing many in the wine industry, spoke to the subject during a virtual panel presentation hosted by the Unified Wine and Grape Symposium. His call for specific language in these contracts seems clear. It is incumbent upon growers and their associations to ensure such language is included in contracts that protects growers from the kinds of anecdotal stories I heard last year about unharvested grapes and lost revenue.
The issues and answers will be detailed, but that is where good science will hopefully win the day. Viticulture experts like Anita Oberholster, a Cooperative Extension specialist with the University of California and her colleagues from around the world will rightly team up with the wineries to study the impacts of smoke on grapes. What we know so far, according to Oberholster, is that smoke does not automatically equal taint, and that the various varietals respond and react differently to smoke on the vine and in the winery. Beyond that, scientific discovery continues to seek answers.
Jeff Bitter with Allied Grape Growers is right: the grower community can ill-afford the "take it or leave it" contracts from wineries. Growers must actively negotiate those terms before signing them.
Meanwhile, the industry needs to figure out how to entice consumers and find new and ingenious methods to serve new consumers. It is not enough to bemoan the aging Baby Boomer or blame a fickle Millennial for the lack of marketing success. Surely there are some bright minds in the wine industry who can figure out how to attract consumers.
Subscribe to receive top agriculture news
Be informed daily with these free e-newsletters
You May Also Like
---