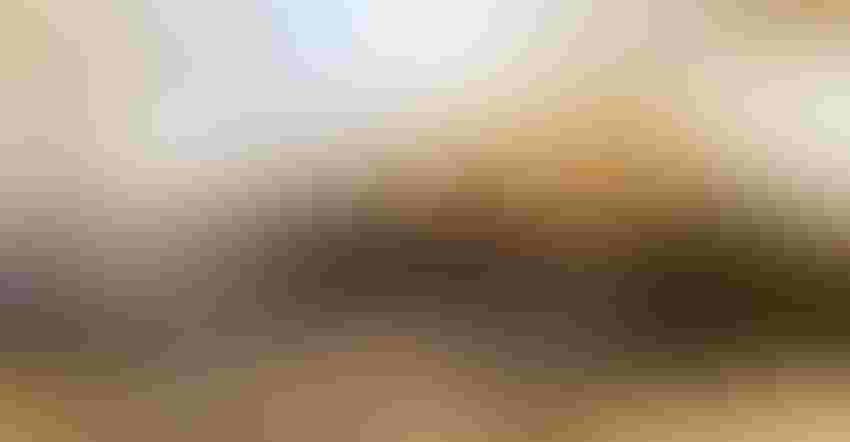 Massive wildfires are becoming the norm each year in the West. These conflagrations that can destroy whole towns also can leave a bad aftertaste in the winemaking process, destroying any chance of creating a marketable wine.
Todd Fitchette
From a bad-news, good-news perspective, the massive conflagrations that blackened over 10 million acres in the West seems to have positively impacted an oversupply of wine grapes while leaving growers stymied over winery decisions to cite smoke taint as a reason to reject grapes.
Out of the mass fires over the past several years was birthed a coordinated effort to understand how wildfire smoke affects wine grapes and how their interaction with natural compounds in wine grapes can make or break a good wine.
The issue took center stage at the virtual Unified Wine and Grape Symposium in late January, and for good reason. Even with contracts, reports suggested growers were left hanging with grapes on the vines as wineries refused to accept them.
Smoke taint is nothing new, though it is rightly gaining widespread scientific study as the industry grapples with an issue borne from the massive wildfires that annually blanket vast regions of the West with thick smoke. Even those areas far away from fires are not immune as weather patterns can stir smoke to cover whole states.
Scientific discovery
The answers for growers and wineries will be borne out of scientific research underway at the University of California and elsewhere. Anita Oberholster, a Cooperative Extension viticulture specialist with the University of California, was one member of a panel of wine industry experts to speak during the virtual event.
To date Oberholster says scientists have learned that the presence of smoke does not automatically mean taint will be present in grapes. She also recommends growers engage in their own studies at the vineyard level to determine the presence of naturally occurring compounds within specific varietals. Some of these volatile phenols in moderation can enhance flavor profiles while elevated levels can leave wine with a bad aftertaste.
"It's really a matter of too much of a good thing," Oberholster said.
She likened it to toasting wine barrels to achieve a desired flavor profile.
"When you're toasting a barrel, you sort of get the same effect, just in a much more controlled manner," she continued. "There are no health concerns associated with volatile phenols."
Bruce Pan leads chemistry research at E. & J. Gallo in California. According to Pan, the nature of smoke taint is complex with many factors at play. Different varietals planted side-by-side can have very different responses to the same smoke.
"We need to increase our understanding on the composition of smoke and the uptake of smoke compounds," he said.
Legal ramifications
These scientific studies will become more important to growers as they are urged to ensure language in their winery contracts reflect these known compounds and how they impact the winemaking process.
A current issue within some of these contracts are the nebulous terms in which smoke taint is defined. In some contracts, according to Dale Stern, partner, Downey Brand law firm, Sacramento, Calif., examples of acceptable grapes can be as simple as only those "suitable for the production of premium quality wine." Other contracts can attempt to define it a little tigher by suggesting grapes "be free from any detectable taints."
Stern suggests such unclear terms be better defined as science has already shown that "detectable taints" can reveal naturally occurring compounds.
"We've seen a fair number of contracts that specifically mentions 'free from any detectable taint," he said during the panel presentation. "The problem we run into with this language is what does 'free' mean?"
According to Stern, who also serves as general counsel to the California Association of Winegrape Growers, science is showing that this is an open invitation for wineries to summarily reject loads simply because they contain specific compounds such as guaiacol, a product of wood smoke. According to Oregon State Extension, low levels of guaiacol can also be naturally present in some grapes, including Syrah and in barrel-aged wine. This is just one of many things that convolute the smoke taint issue.
Testing for these compounds then becomes an issue, Stern says. This is yet another topic that should be sufficiently addressed in contracts between growers and the wineries. For instance: who does the sampling? As was seen in recent years, independent lab space was limited, and some growers may be reluctant to rely upon a winery's lab results because of perceived transparency.
Other questions remain. For instance, when are these samples taken? What is the methodology used? When and how are the results shared? What standards or criteria will be applied?
Stern counsel's growers to obtain written rejection letters as soon as possible in order to trigger crop insurance coverage.
"I'm a big proponent of crop insurance," he said.
"We need to remember that California law applies a specific reasonable criterion," he continued.
Stern pointed to California Food and Agriculture Code Section 55873 in his recommendation for wineries to include more specific language in their contracts. That section of the state code can protect growers in such a case that their contracted grapes are rejected by a winery.
Subscribe to receive top agriculture news
Be informed daily with these free e-newsletters
You May Also Like
---