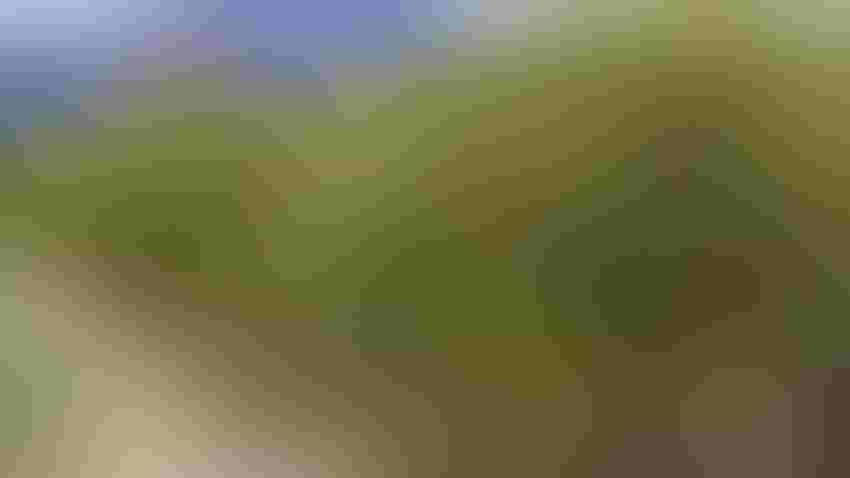 California's coastal lemon growers squeezed by imported fruit that undercuts their cost of production now face a Huanglongbing quarantine in Ventura County. The added cost of quarantine compliance may force citrus growers to remove their crops because of increased cost of compliance.
Todd Fitchette
California's coastal lemon growers are being squeezed.
Some Ventura County lemon growers already impacted by unprofitable returns for their fruit now face the added cost of a regulatory quarantine because of huanglongbing (HLB), a lethal citrus disease sweeping across southern California.
As of Oct. 20, state officials confirmed 22 residential citrus trees positive for HLB in Santa Paula. Three live Asian citrus psyllids collected in residential trees also tested positive for the bacterium that causes HLB. Though all detections were in residential trees, the five-mile quarantine zone stretches into commercial citrus, encompassing farms and two citrus packing sheds.
The quarantine rules set in place a series of mitigation measures aimed at slowing the spread of HLB. Those measures aren't without additional costs, as one citrus farmer within the quarantine zone told Western Farm Press recently.
Casey Creamer, president of California Citrus Mutual, says quarantine rules will add costly procedures to growers within the zone. Those protocols include several steps to prevent movement of ACP insects. For growers within the zone shipping to a packing shed also within the quarantine zone, one mitigation step must be completed.
According to Creamer, growers will likely elect to treat their fruit with an approved insecticide before moving their citrus.
Quarantine rules
According to the CDFA, movement of citrus grown within the same contiguous quarantine zone requires it to be:
Field cleaned by machine, or grate cleaned,

Or, growers can elect to spray and harvest their fruit,

Loads must also be completely covered by a tarp, or within a fully enclosed vehicle.
Citrus moved to locations outside of an HLB quarantine, whether to a non-quarantine area, or a different HLB quarantine area must:
Be wet washed or field cleaned by machine, and,

Be subjected to spray and harvest protocols, and,

Be transported completely tarped, or in an enclosed vehicle.

In all cases, the state requires completion of pest risk mitigation forms.
The CDFA has information online for growers, packers, and haulers of citrus fruit regarding HLB quarantines.
One grower who farms within the Ventura County quarantine, but ships to a processor outside the quarantine, said this will add up to $700 per acre in harvest costs.
The industry is currently working with state officials on the best mitigation steps to protect the state's multi-billion citrus industry, Creamer said.
"We're not done in Ventura County with this quarantine," he added. Creamer expects additional finds of infected trees and psyllids, which will cause state officials to expand the quarantine zone into more commercial citrus.
Lemon returns sour
The new quarantine adds costs to already beleaguered citrus farmers. The U.S. citrus industry pushed back on the import of lemons from Argentina several years ago because that fruit undercut the costs of production for domestic growers. Rules were put in place by the U.S. government to avoid importing pests and disease into U.S. groves from the Argentine fruit, but those rules do not address the financial impacts of that added supply to American farmers.
All the industry can do now is watch and encourage U.S. trade officials to stick to the rules they've established for the Argentine imports, says Creamer.
Creamer maintains that U.S. officials should focus intently on the rules established to ensure that imported fruit does not further depress domestic lemon prices. He cited the example from one of his members who said their cost of production was more than double what they were paid for their lemon crop.
Zak Laffite, president of Wonderful Citrus in Delano, Calif., says Argentina's promise to ship just one million cartons of lemons has quadrupled. Argentina now ships about four million cartons of lemons into the U.S., he said.
These fresh lemons tend to arrive from May through August into the U.S. marketplace, Laffite said. Creamer adds that these lemons compete against California's coastal crop – particularly those from Ventura County. Those imports saturated the U.S. market at a time when supplies were typically shorter and grower prices were higher, Laffite said.
"Now you put one more source of lemons on the market and the price doesn't increase in the late spring," Laffite continued.
"It's been a rough three years with our Ventura growers," Creamer said, noting the combination of low citrus prices, drought conditions, and now the added regulatory quarantine for HLB.
There currently is no tariff agreement on the volume of lemons that can be imported into the United States, Creamer said.
Subscribe to receive top agriculture news
Be informed daily with these free e-newsletters
You May Also Like
---